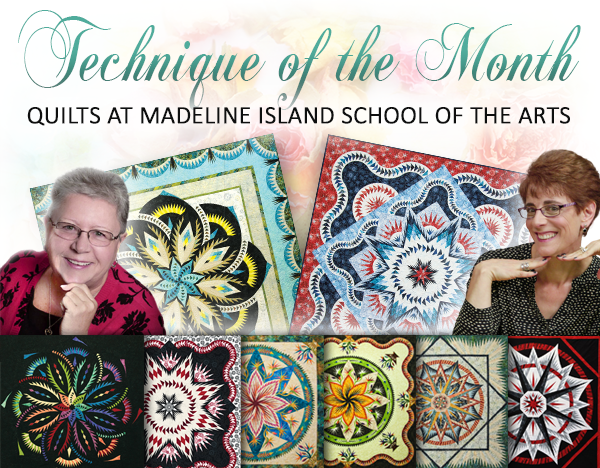 You Asked…We Listened!
Instead of focusing only on the Vintage Rose pattern, we're opening this workshop up to ANY of the Technique of the Month quilts including, Glacier Star, Paradise in Blooms, and Mariner's Compass. See techniques throughout the week for ALL of the Quiltworx Technique of the Month quilts and work on one of your choice. Think of it as a Quiltworx.com masterclass held in an beautiful island setting with some of the best instructors in the industry! There's no better time to create your own exquisite heirloom quilt!
Certified Instructors, Jackie Kunkel and Eileen Urbanek are teaming up to teach and walk you through each section of your chosen pattern, demonstrating the tools and techniques needed to successfully complete either a wall-size or queen-size quilt of your own!
Quilter's Quest is the featured Certified Shop and can help with fabrics, kits, notions, and machine needs before and during the retreat.
With this dynamic team of Certified Shops and Instructors, you'll enjoy the best quilting experience Madeline Island School of the Arts has to offer, in a beautiful and spacious setting. Located on the largest of the 22 Apostle Islands in Lake Superior, Madeline Island is known for it's magnificent light, and colors creating an unparallelled setting for a week of quilting creativity.
Please join us 06/05/17 to 06/09/17!

CLICK ABOVE FOR MORE INFO AND TO SIGN UP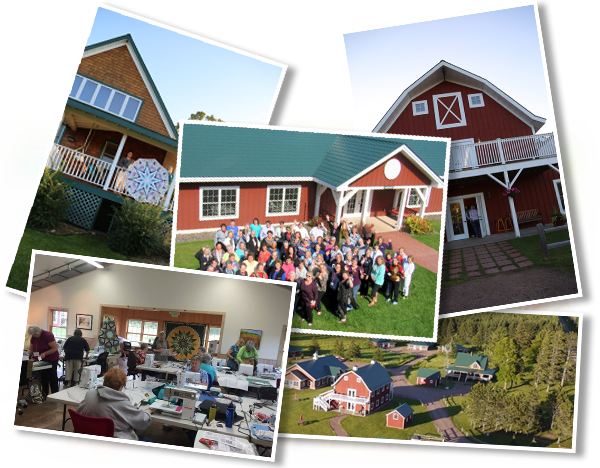 We hope to see you there!