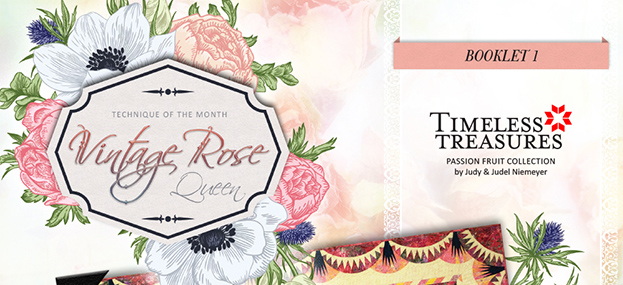 In 2016, Quiltworx.com designed its fourth "Technique of the Month" pattern. Vintage Rose is the fourth in a series of quilts that brings together a wide-range of techniques for Foundation Paper Piecing, leaving students with the ability to move on to many other Quiltworx patterns once they have completed this design. Because of Judy's dedication to teaching, she has also gone through the steps to provide training for our affiliated Shops and Certified Instructors so they can provide training to their students and customers as a monthly or weekly program that includes (6) consecutive workshops. These classes are designed to provide assistance in helping you understand the process and steps needed to complete the pattern.
The Vintage Rose includes many of Judy's techniques for paper piecing including cutting, stacking, chain piecing, and some newer techniques to Quiltworx, including curved paper-piecing and curved piecing using (RP) Lines for the final assembly of long S-Curves.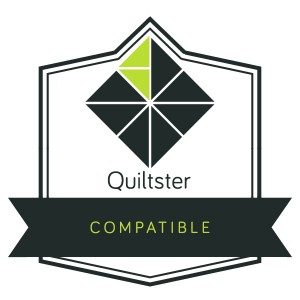 This pattern is Quiltster Compatible! This means you can color the quilt with your favorite Fabric Collection in Quiltster before you make it and obtain yardage! Click on the logo to the left to be taken directly to the Template page for this design in Quiltster. You may need to log into your account for the link to work. If you do not have a Quiltster account already, you will need to subscribe and log in before this link will work. Subscriptions can be obtained by going to http://www.quiltster.com, click on Subscribe!
Click below for a downloadable .PDF of various kitting handouts!
Pattern Size:
Wall Quilt – 74″ x 74″
Queen – 96″ x 96″
Price:
Wall Quilt – $78.00
Queen – $95.00
Pattern Includes: Instructions, Cover Sheet, Yardage Information, Foundation Papers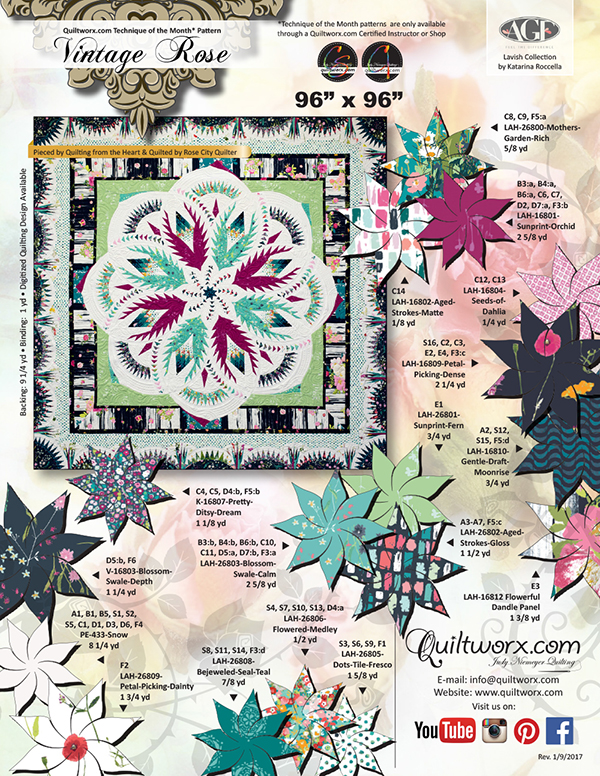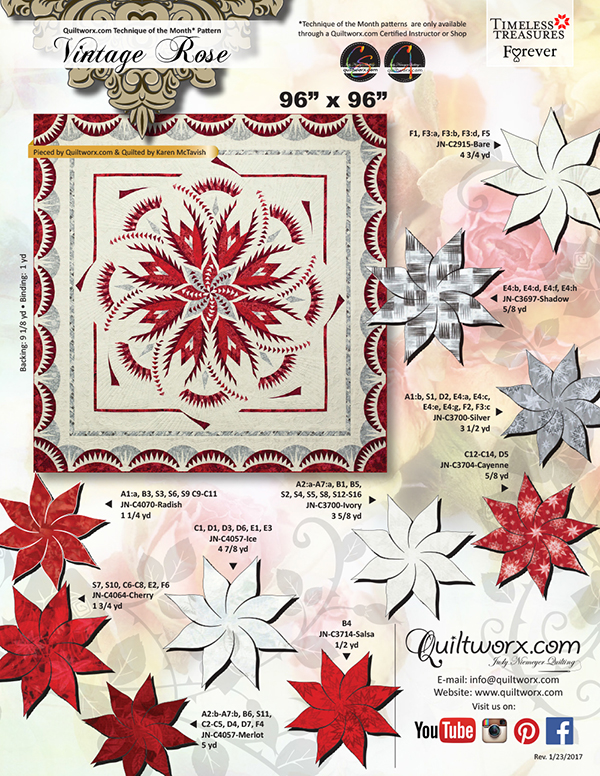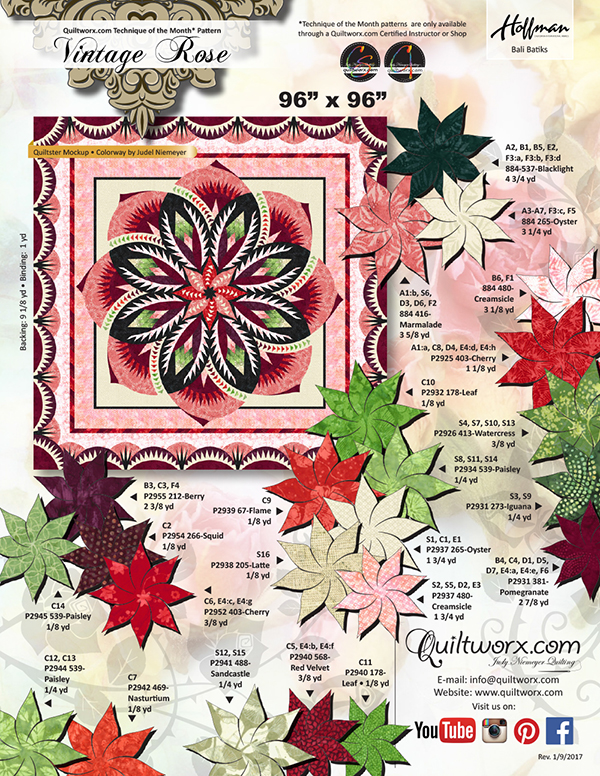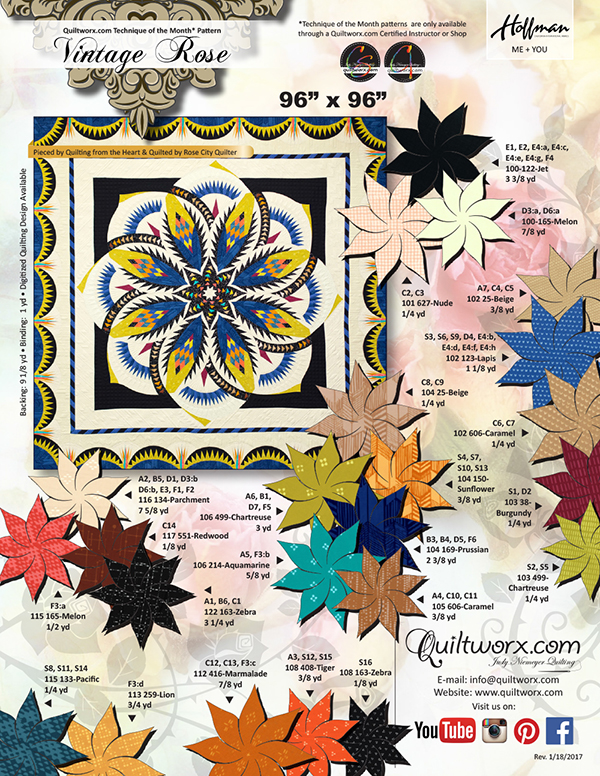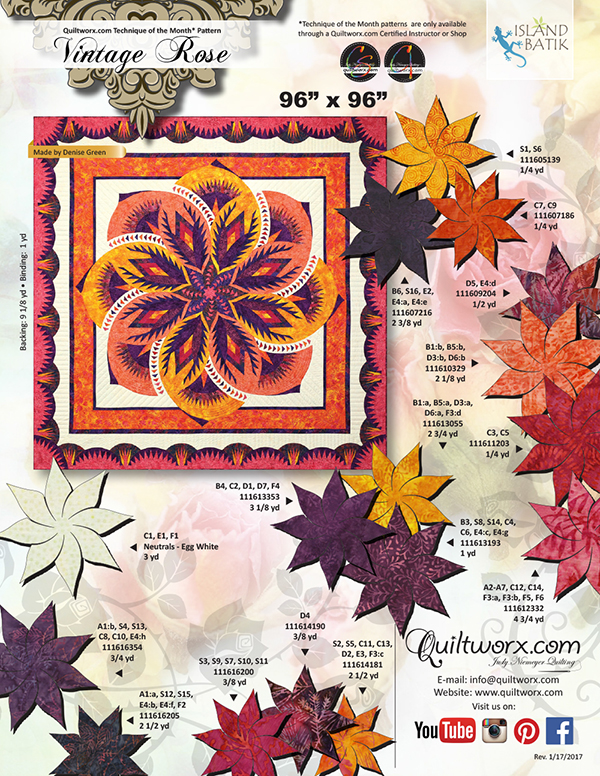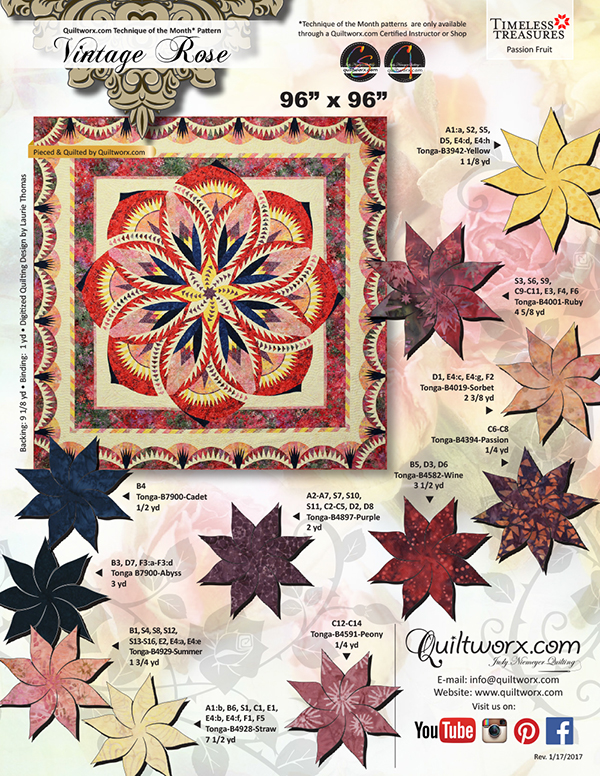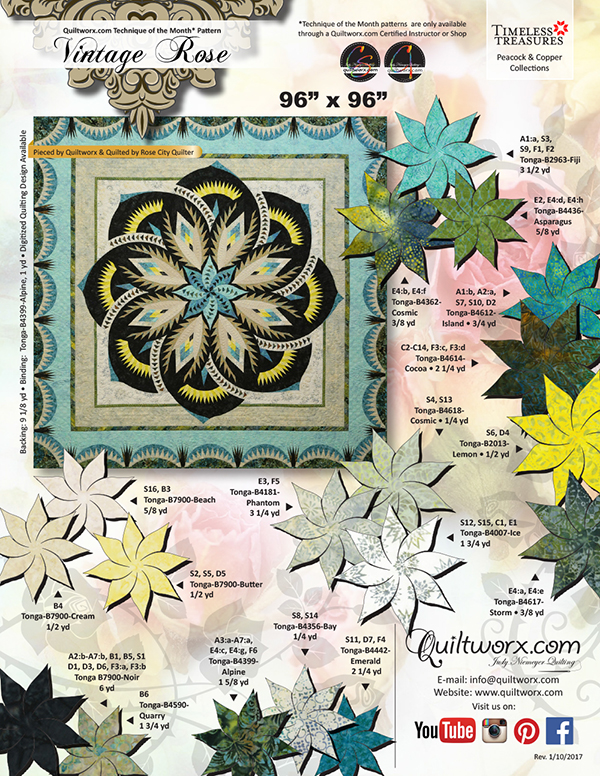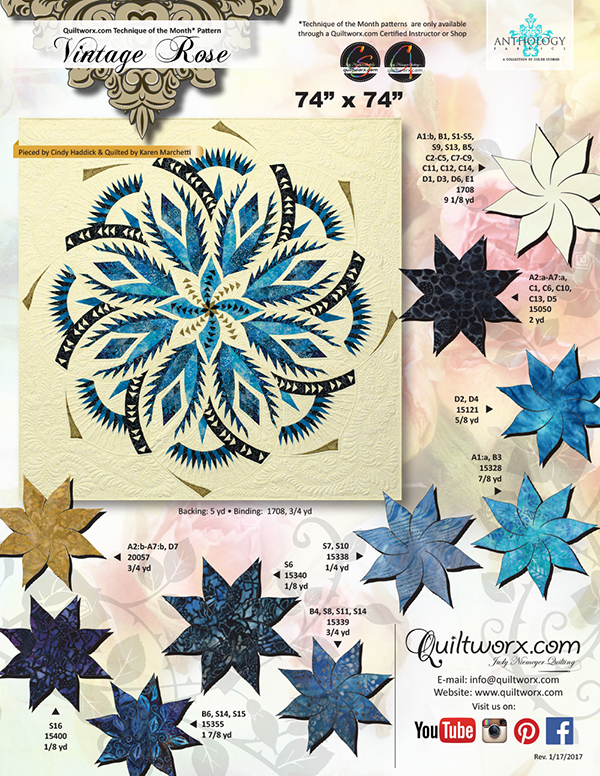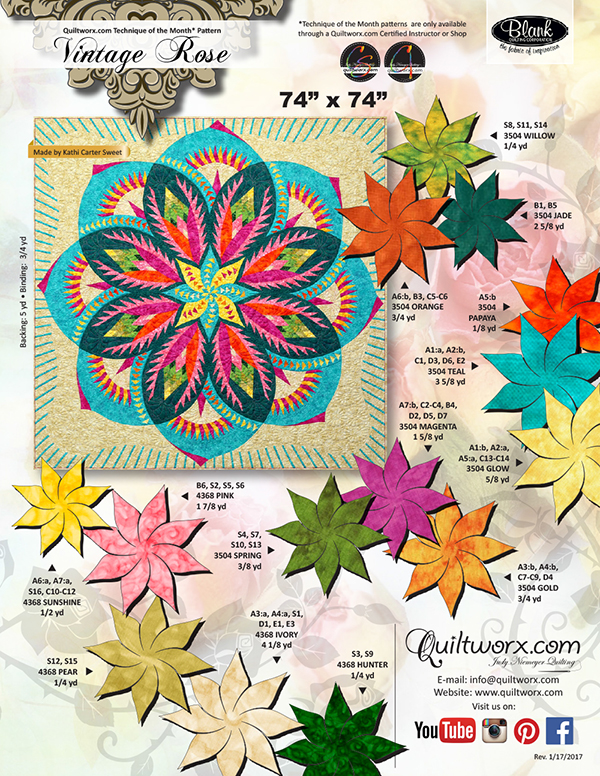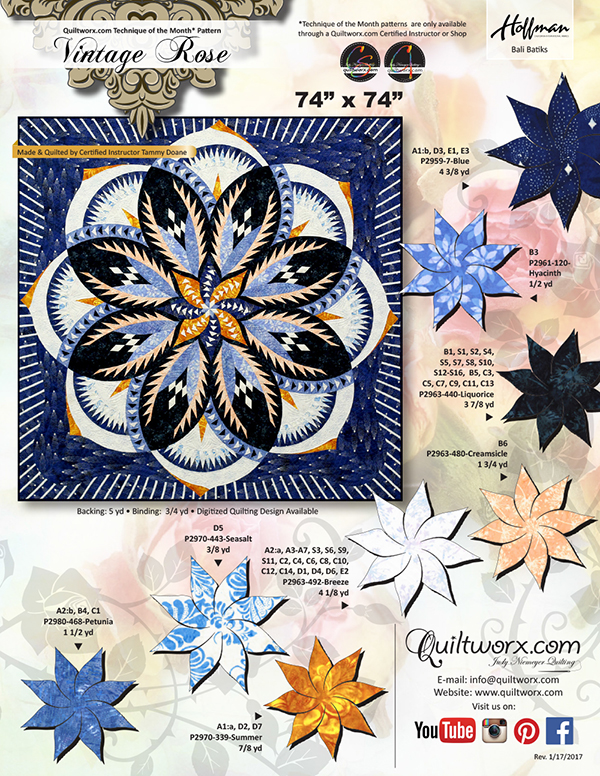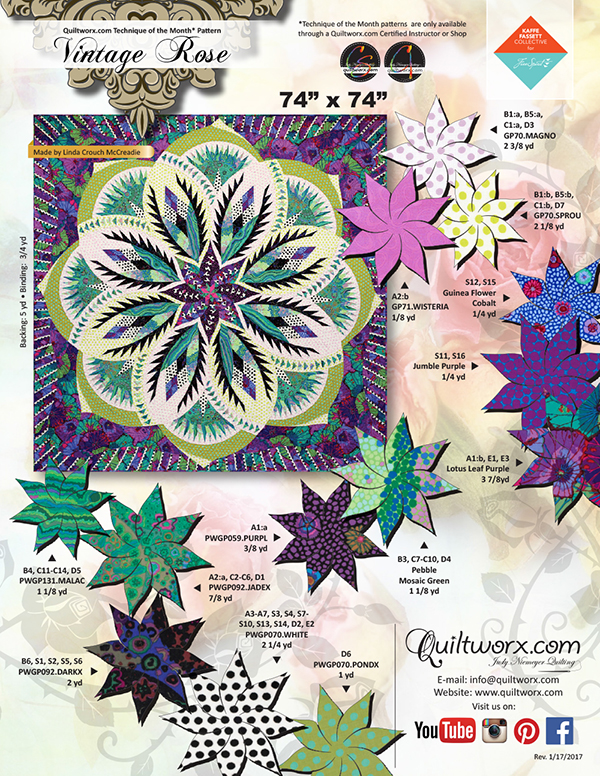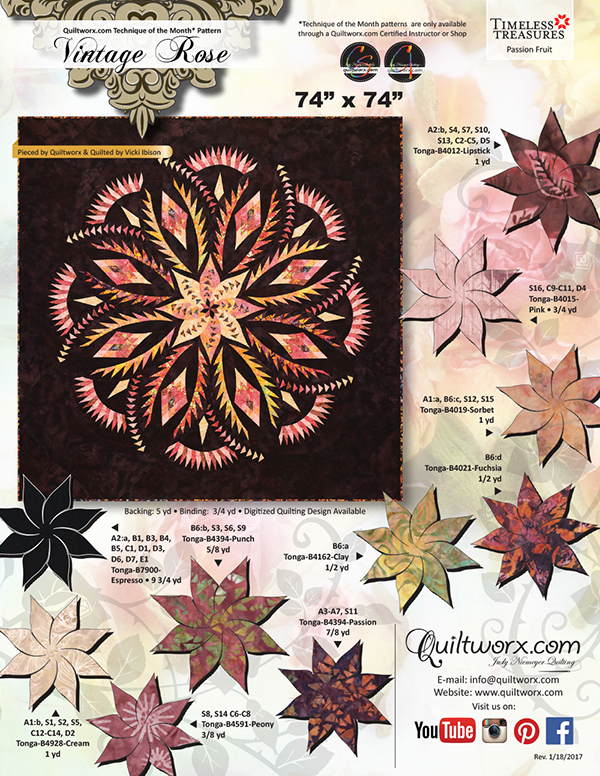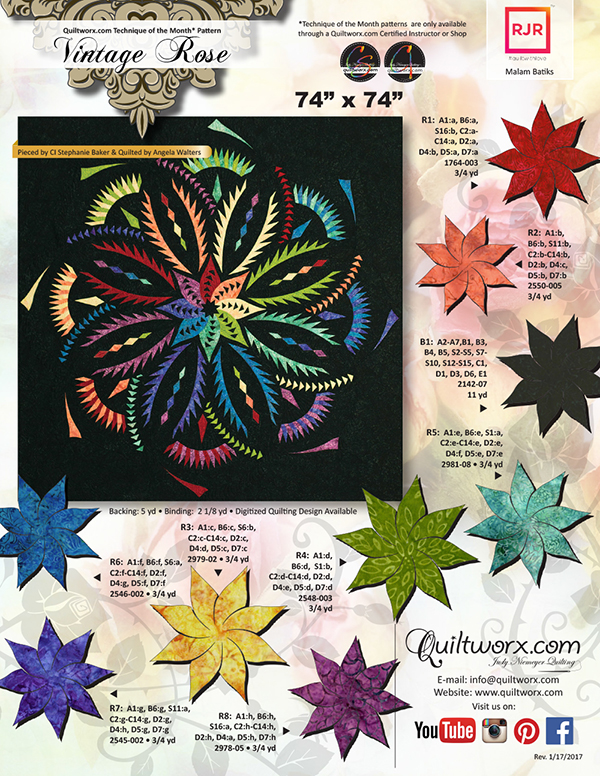 Related Products
Gallery
Quiltworx.com
3 weeks ago
first I want Arctic Star then I want Vintage Rose..awesome colors but the paper pieces would be flying everywhere...
One of the best i've ever seen !
Such beautiful colorations. Is it hand-dyed? Batiks? Oh wow!
Just finished the vintage rose
This is absolutely gorgeous!!!
Linda Lang, I want to do this one. If it comes up as a retreat, let me know.
Looks very striking. Hope it gets hung where many people can see it.
This is incredible! You are incredible!
Come on Nancy Selbrede, you can do this!
That is stunning! Beautiful! Hope you are feeling better.
Gorgeous quilt!!!!
Wowzers!
This is so stunning!
Love it I want to do one
Now THIS is a quilt!!! WOW!!!
I love this! It calls to me
Beautiful Kelly
Love it.
Wow!!! How Beautiful.
WOW! Beautiful!!!!!!
This is unbelievable!
Kelly Grant.....WOW!!!!
Beautiful!
Stunning
Lindascrafts.com
I can not believe the colors!! Nice quilt.