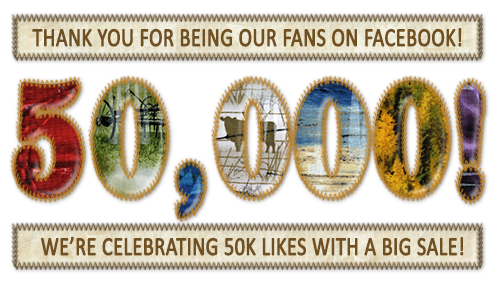 To show our appreciation to you, our loyal customers, we're having a big sale on our Reclaimed West patterns for a limited time only!
50% OFF for 5 HOURS
from 5 a.m. to 10 a.m. (MDT)
on

Friday, May 20th!
We are featuring patterns that showcase quilts made from the Reclaimed West fabric line. This collection was Judy and Judel Niemeyer's first fabric collection, from Timeless Treasures and due to an overwhelmingly wonderful reception, is still available in many quilt shops across the US today! With Timeless, we made the decision earlier this year to retire this collection, and as a result, these fabrics will not be available for purchase much longer!
Now is the time to get your piece of Quiltworx history, both in fabrics that will only be around for a limited time and also patterns that fit these fabrics so perfectly!
We sincerely hope you take advantage of this great opportunity to see the entire collection together!
And, again…we cannot thank you enough for continuing to support what we do with so much energy, passion, and enthusiasm!

How it Works
Sale is valid May 20th from 5 a.m. to 10:00 a.m Mountain Standard Time (MST).

Orders placed before or after this time will be billed at regular price.

Click on the patterns below to order!

Please process your order through our internet shopping cart! If you are having problems processing your order, please call the warehouse at 406-393-2646 and we will assist you in placing the order accordingly.

Sales are not eligible for Check by Mail payment.

For shipping information, please see the bottom of our newsletter.

We do our best to combine orders during processing, but please understand that during sales, we receive many orders and don't always catch double orders by the same customer. As a result, if you order twice, you may be charged twice for shipping. The excess shipping fees are non-refundable.
---
How to Order
Click on the links below to be taken to the pattern web page. There, you will see picture galleries, related products, corrections (if there are any), technique help links (that have been completed to date), kitting information (where available), and a calendar of workshops for the pattern.
To purchase the pattern at the sale price once the sale begins, simply click on the button on each pattern page that says "BUY NOW".


SHIPPING INFORMATION
We ship UPS & priority mail for all orders in the US. Please choose your shipping option carefully.

US shipping prices start at $7.95 for priority mail.

Canadian postage starts at $25.45 priority mail only.

All other foreign orders start at $35.45 priority mail only.
Due to the number of orders being processed, we will not be notifying everyone of their shipping charges before we process their orders. By placing your order, you are agreeing to pay the necessary shipping charges, as outlined above.