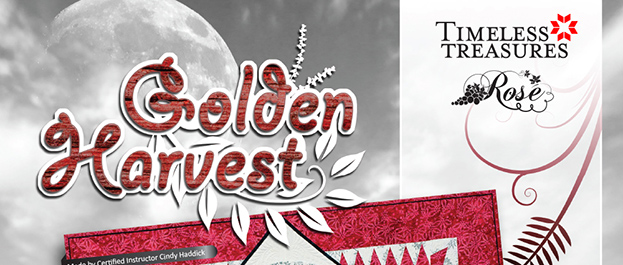 Bradley and Judy Niemeyer designed the layout and foundation pieces for Golden Harvest. A sewing technique called foundation paper piecing is used when sewing the pieces onto the foundation units. Curved piecing and traditional piecing are required to join and finish the quilt after the foundation piecing is completed.
The Golden Harvest pattern was recently updated to include current organizational approaches and and provide updated colorways using Judy and Judel Niemeyer's Reclaimed West fabric collection, by Timeless Treasures.  Two color options are available, including a warm barn-inspired option that is shown on the coversheet and a cooler lake-inspired option that is available as a kitting option in the "Official Samples" section of the pattern.  Replacement papers are available for this pattern and in just a few short weeks, a digitized quilting design for this pattern will be available!
Note:  Any corrections listed on this page prior to October 2014 are associated with the original pattern and do not apply to the new one.  Any corrections posted after October 2014 apply only to the new pattern.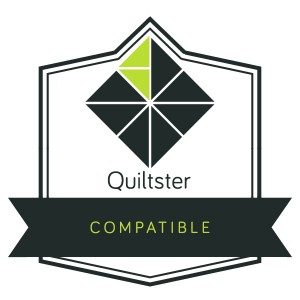 This pattern is Quiltster Compatible!  This means you can color the quilt with your favorite Fabric Collection in Quiltster before you make it and obtain yardage!  Click on the logo to the left to be taken directly to the Template page for this design in Quiltster.  You may need to log into your account for the link to work.  If you do not have a Quiltster account already, you will need to subscribe and log in before this link will work.  Subscriptions can be obtained by going to http://www.quiltster.com, click on Subscribe!
Click below for a downloadable .PDF of various kitting handouts!
Pattern Size: 54″ x 54″
Price: $35.50
Pattern Includes: Instructions, Cover Sheet, Yardage Information, Foundation Papers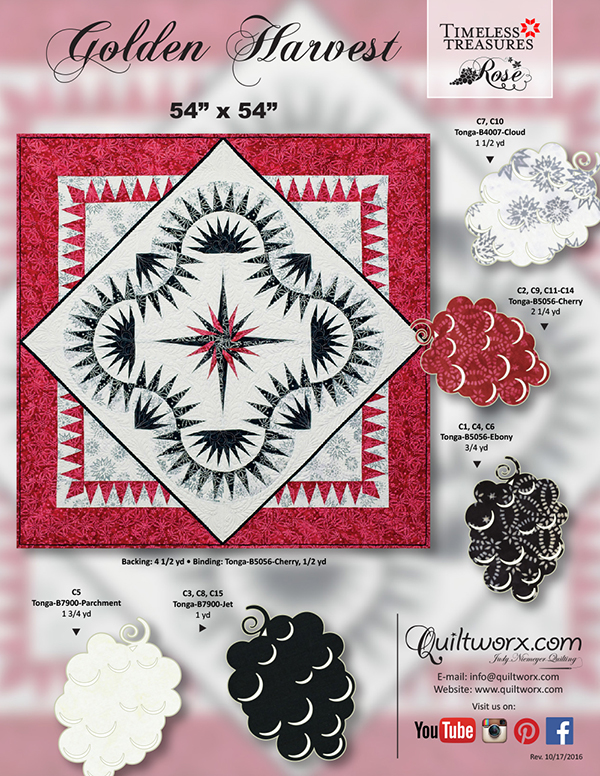 Related Products
Gallery
[fts_facebook id=10151223197492160 album_id=10151223197492160 posts=12 title=no description=no words=0 type=album_photos image_width=150px image_height=150px space_between_photos=1px hide_date_likes_comments=no image_position_lr=-0% image_position_top=-0% loadmore=button popup=yes hide_like_option=no ]