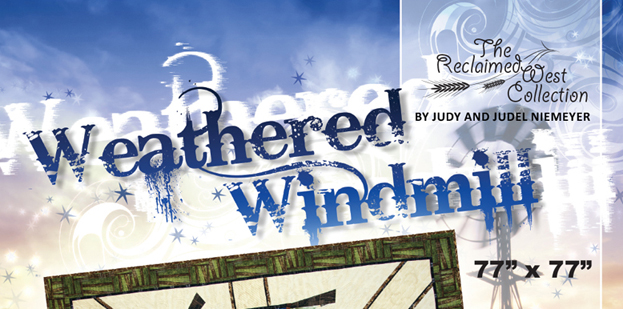 The Weathered Windmill is part of a series of quilt patterns by Quiltworx.com inspired by windmills, featuring fabrics from the Reclaimed West Collection by Judy and Judel Niemeyer with Timeless Treasures.  What better way to showcase a windmill than with fields, rustic accents, and vivid color palettes motivated by nature.  The foundation papers were designed by Brad Niemeyer for foundation paper piecing, including many of our latest design elements and techniques.   The setting for the windmill was placed into a giant, curved Kaleidoscope. The floating stars were designed in three sizes and are unique to most Quiltworx Star units in that they only feature six points instead of eight.
With fabrics reminiscent of a western history, rich with stories of settlement, where wind was vital to the survival and sustenance of not only settlers, ranchers, and oil workers/miners, but our own family history, a story is told with our fabric collection in this quilt. The  border and four blades were cut from our broken barnyard fence fabric, the other four blades were cut from our rusted antique hay rake print, the inside of the barn, barbed-wire fence prints, and pine needles provided distinctly western accents, and the weathered wood and cattail inspired background fabrics provided an excellent backdrop for the rich blue sky print (based on a photograph of the Gallatin River rushing over rapids, taken by photographer and friend, Joni Dietz).
A second sample has also been made with reds and browns, using the Black Angus Cattle prints (also featuring photography by Joni Dietz!).  This quilt was pieced by Judy and Quiltworx Staff, including Certified Instructor, Diana Simkins and artfully quilted with windy accents in the background and pebbles in the blue by Karen Marchetti.  From the photography by Judel and Joni, the work with Timeless Treasures to turn these images into amazing fabric, to the design efforts by Bradley, and the piecing and quilting efforts of our staff and Karen Marchetti, we offer our sincerest thank you to the efforts involved in making this quilt come to life!
Replacement papers to make a second sample, along with a digitized quilting design will be available for this quilt in the coming weeks!  Check below for a gallery of quilt samples and kitting information.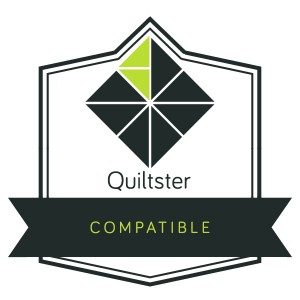 This pattern is Quiltster Compatible! This means you can color the quilt with your favorite Fabric Collection in Quiltster before you make it and obtain yardage! Click on the logo to the left to be taken directly to the Template page for this design in Quiltster. You may need to log into your account for the link to work. If you do not have a Quiltster account already, you will need to subscribe and log in before this link will work. Subscriptions can be obtained by going to http://www.quiltster.com, click on Subscribe!
Click below for a downloadable .PDF of various kitting handouts!
Size: 77" x 77"
Price:  $59.50
Pattern Includes: Instructions, Cover Sheet, Yardage Information, Foundation Papers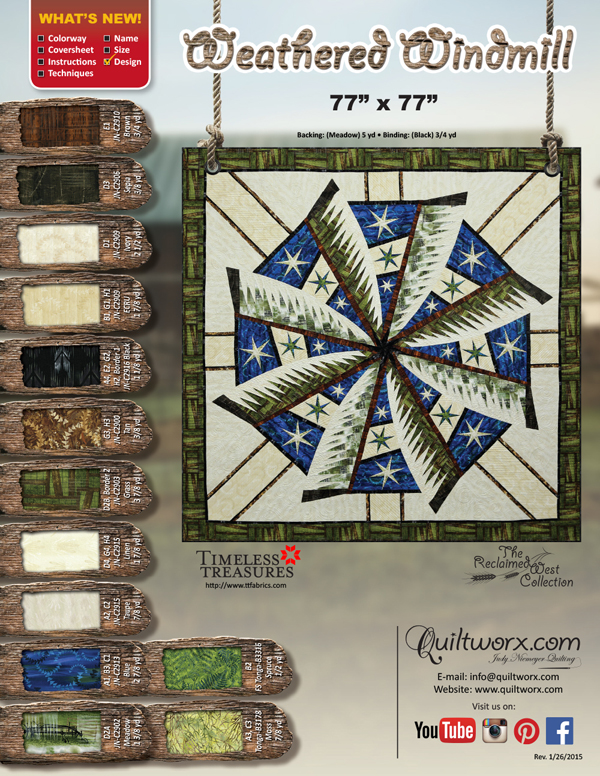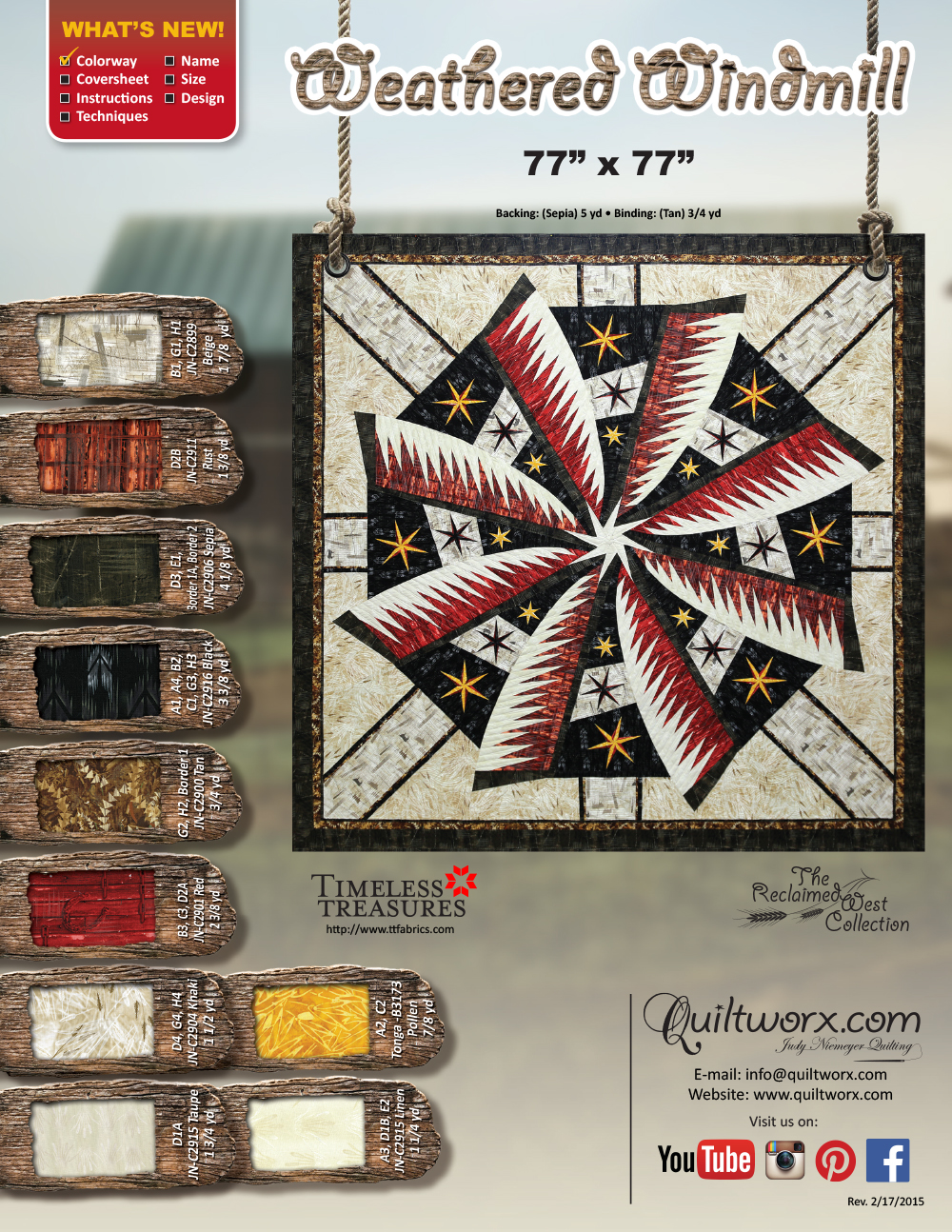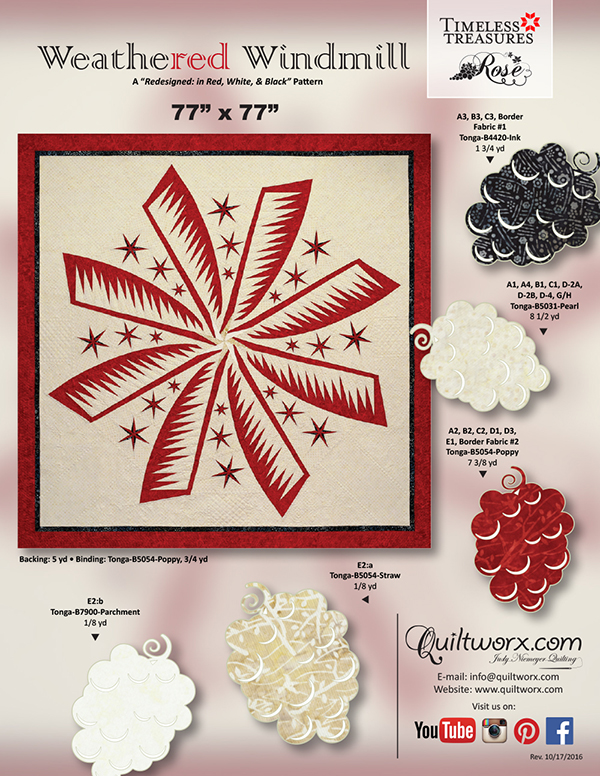 Related Products
Gallery
[fts_facebook id=10153316339662160 album_id=10153316339662160 posts=12 title=no description=no words=0 type=album_photos image_width=150px image_height=150px space_between_photos=1px hide_date_likes_comments=no image_position_lr=-0% image_position_top=-0% loadmore=button popup=yes hide_like_option=no ]
Sorry, there are no classes scheduled for Weathered Windmill at this time.