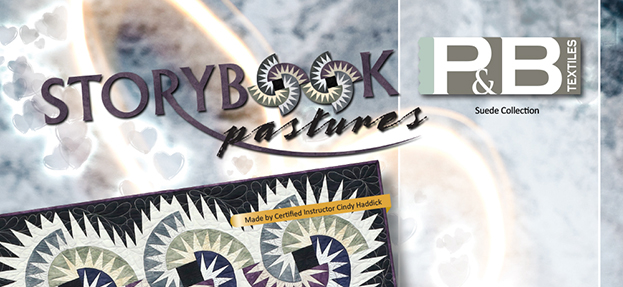 Bradley and Judy Niemeyer designed the layout and foundation pieces for Storybook Pastures. This pattern was previously published as Sand Devils, then updated in 2014 as Storybook Pastures. This release of the pattern showcases a new coversheet using fabrics from P&B Textiles Suede Collection. The cover quilt was made by Certified Instructor, Cindy Haddick. Thank you, Cindy, for making this project possible so we could share it with everyone!
The pattern requires a sewing technique called foundation paper piecing is used when sewing the pieces onto the foundation units. Curved piecing and traditional piecing skills are required to join the units after the foundation piecing is completed.
You will need (2) replacment paper packages for a Queen and (4) Packages for a King. You can use the pattern and Quiltster to calculate how much yardage you will need and how to adjust the pattern instructions.
---

This pattern is available in Quiltster! This means you can color the quilt with your favorite fabric collections in Quiltster before you make it. Quiltster will even provide you with yardage!  You can also purchase kits designed by Quiltster Sellers right in the application!
Click on the Project button to access the pattern templates and begin coloring with fabrics uploaded from your stash and/or fabric collections from across the industry! A Quiltster account is required to use the coloring tool.  If you do not have a Quiltster account already, you will need to subscribe and log in before these links will work. Subscriptions can be obtained by going to http://www.quiltster.com, click on Subscribe!
If you'd like to purchase a kit from a Quiltster Seller, click the Marketplace button! A subscription is not needed in Quiltster to purchase a kit through the Marketplace.
---
Click below for a downloadable .PDF of various kitting handouts!
Size: 54″ x 70″
Price: $45.50
Pattern Includes: Instructions, Cover Sheet, Yardage Information, Foundation Papers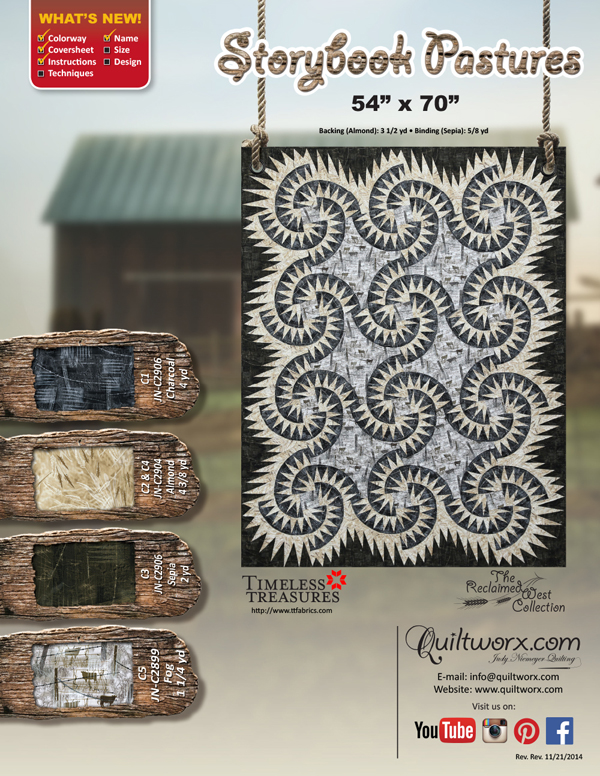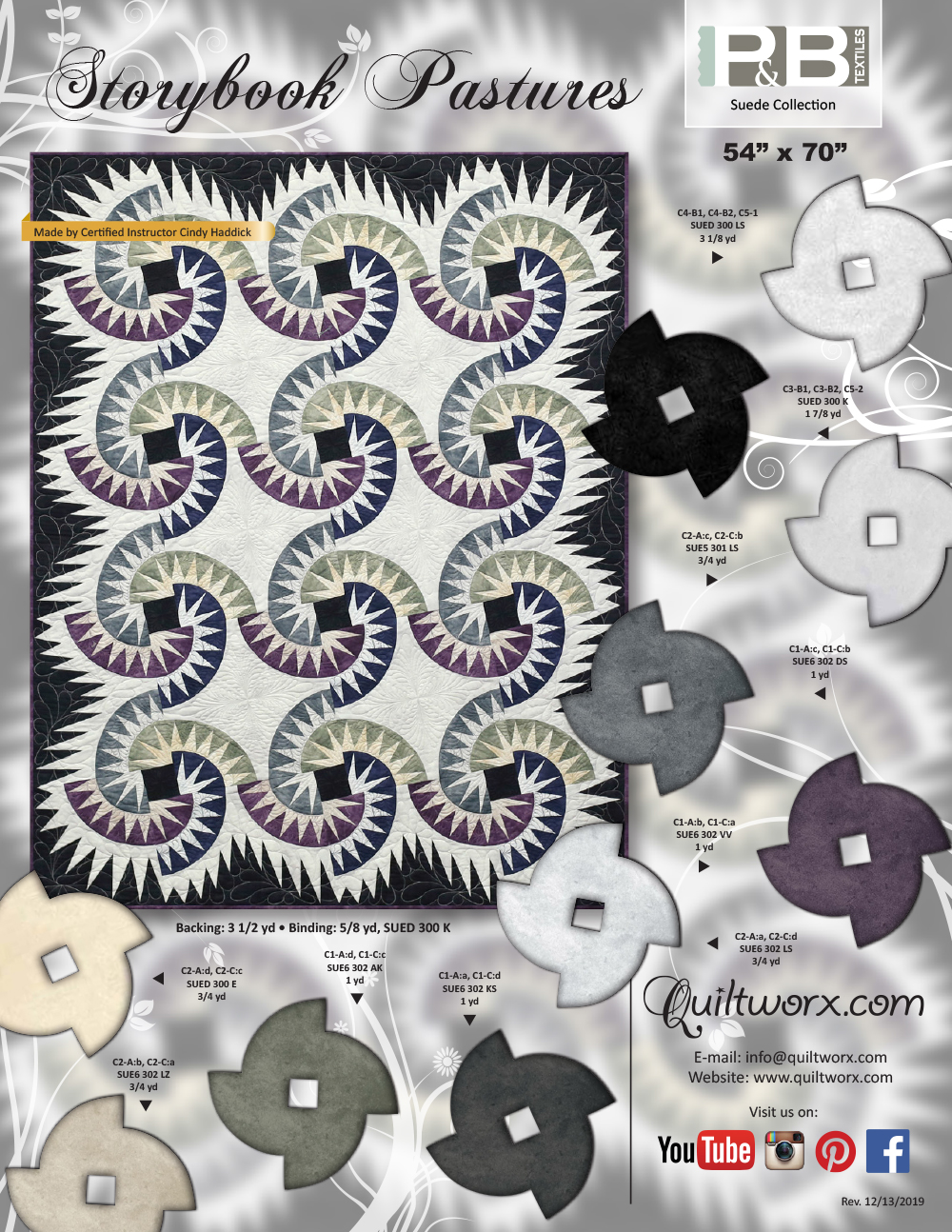 Click on the images below to find our Storybook Pastures album on Facebook!

Related Products