We're taking Quiltworx University to the
West Coast and we hope you'll join us!



February 27th – March 4th, 2018




Pricing: $1495 includes the program fee + meals. Lodging is extra.
Quiltworx.com and Thimble Towne are teaming up to bring you this amazing retreat experience featuring 7 Certified Instructors (AND JUDY!), one Certified Shop, and an exclusive mixer-style pattern that will allow you to mix and match blocks and fabrics to create a quilt that's uniquely you!
If you love Quiltworx patterns, you'll love this opportunity to learn from some of the most talented quilters in the industry in a pampered environment with an atmosphere charged with excitement for quilting and teaching!
---
THE VENUE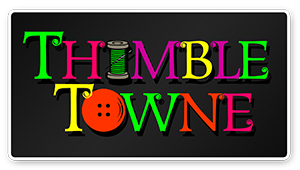 Thimble Towne will be hosting this retreat at their new location which boasts a 5,500 square foot event center! They'll be providing each attendee with their own table and chair, and personal iron, and there will be pressing and cutting stations set up around each of three classrooms. They'll also be providing the use of a Babylock sewing machine FREE of charge! There will be unlimited snacks and beverages, a swag bag, lunches, dinners and the cocktail party on the first night.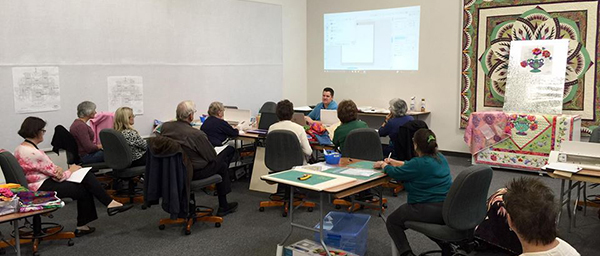 ---
THE CERTIFIED INSTRUCTORS
You've likely heard of, or even met some of the talented instructors who will be joining us including:
These ladies will be doing rotating mixer block demonstrations at least 4 times a day, and will be on hand to walk you through each technique needed to create your quilt efficiently and stress free!
---
THE SCHEDULE
Check-in:
Tuesday, February 27th from 4pm-9pm with Cocktail Party and Trunk Show
Sewing/Teaching
Wednesday, February 28th through Saturday, March 3rd from 6am-Midnight.

Sunday, March 4th from 6am-4pm
Check-out:
Sunday, March 4th after 4pm OR

Morning of Monday, March 5th
---
THE PROJECT
Details of the project will be announced later, but as mentioned, it's a mixer-style pattern. Kits must be purchased for this workshop from Thimble Towne. We will provide you with a variety of popular fabric collections to choose from! Kits will be available exclusively through Thimble Towne, and as part of the program fee you'll receive a 6 month subscription to Quiltster! That means you'll be able to mix and match quilt blocks planned for the Project and fabric from the various collections to see what your finished quilt will look like before you buy a stitch of fabric. Once you've designed your perfect quilt, Quiltster generates the kitting information you can then forward to Thimble Towne who will kit it for you! You'll end up with an exclusive heirloom quality quilt that is uniquely YOU!
---
LODGING
Off-site lodging will be provided by the Holiday Inn Express located approximately 2 miles from Thimble Towne. They provide FREE hot breakfast daily and the pricing is as follows:
Double Occupancy: $223/person with an optional 6th night available at an additional $44.60/person.

Single Occupancy: $419.45 with an optional 6th night available at an additional $83.89/person.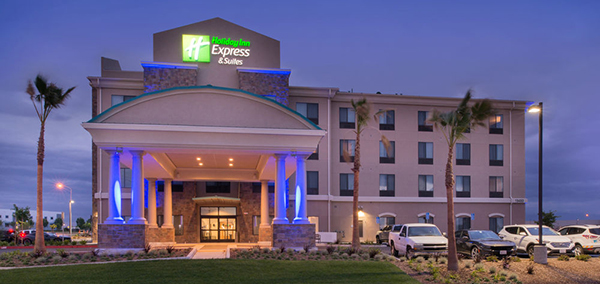 HOLIDAY IN EXPRESS • 19480 Quinn Road •
Bakersfield CA 93308
---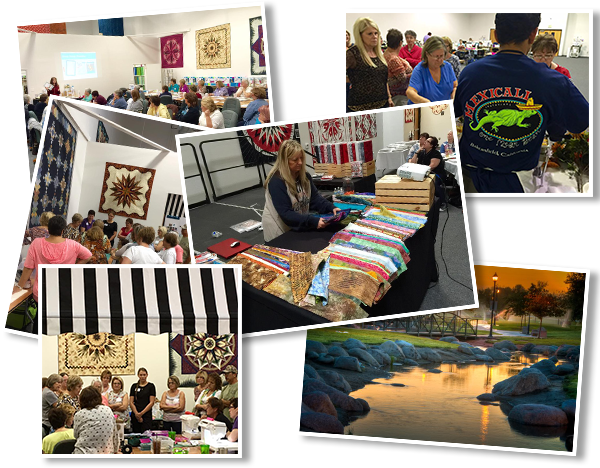 WE HOPE YOU'LL JOIN US!


CLICK ABOVE FOR MORE INFORMATION AND TO SIGN UP!