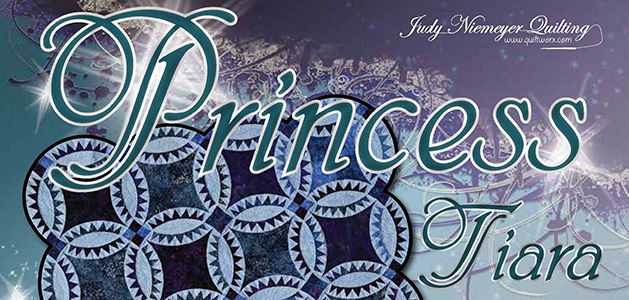 THIS PATTERN HAS BEEN DISCONTINUED
The Princess Tiara pattern is part of a series of wedding ring designs by Quiltworx.com that introduces various paper piecing approaches for the individual components of the traditional wedding ring.  This pattern includes a "crown" in the arc of the wedding ring.  The coversheet quilts are 55″ x 68″ and made in two colorways inspired by princesses, out of Hoffman California Fabrics.  The pattern includes information on increasing the size of this pattern through a 9 ring x 9 ring layout and extra foundations will be available to make an expansion of the quilt possible!  The quilt was quilted by Quiltworx.com and Quilting Designs are available for this pattern on our Digitized Quilting Design Page.  Fabric cards for the two coversheet samples are included in the Official Sample Gallery below.
A link for a video demonstrating the use of Creative Grids Templates to complete your cutting for this pattern is provided to the right by clicking on the Creative Grids Wedding Ring Templates link under the Techniques Heading.  It is highly recommended that you purchase this template set when making this quilt as it will create a more seamless assembly process, speed up your cutting and make your pieces more accurate.  Plus, these templates can be used again and again on other Quiltworx.com wedding ring designs.
We are excited to continue expanding our wedding ring pattern line with new paper piecing options!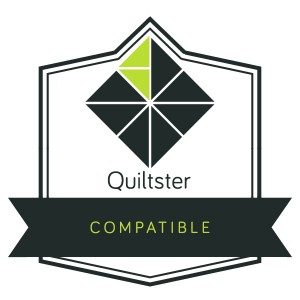 This pattern is Quiltster Compatible!  This means you can color the quilt with your favorite Fabric Collection in Quiltster before you make it and obtain yardage!  Click on the logo to the left to be taken directly to the Template page for this design in Quiltster.  You may need to log into your account for the link to work.  If you do not have a Quiltster account already, you will need to subscribe and log in before this link will work.  Subscriptions can be obtained by going to http://www.quiltster.com, click on Subscribe!
Click below for a downloadable .PDF of various kitting handouts!
Pattern Size: 55″ x 65″
Price: $31.50
Pattern Includes: Instructions, Cover Sheet, Yardage Information, Foundation Papers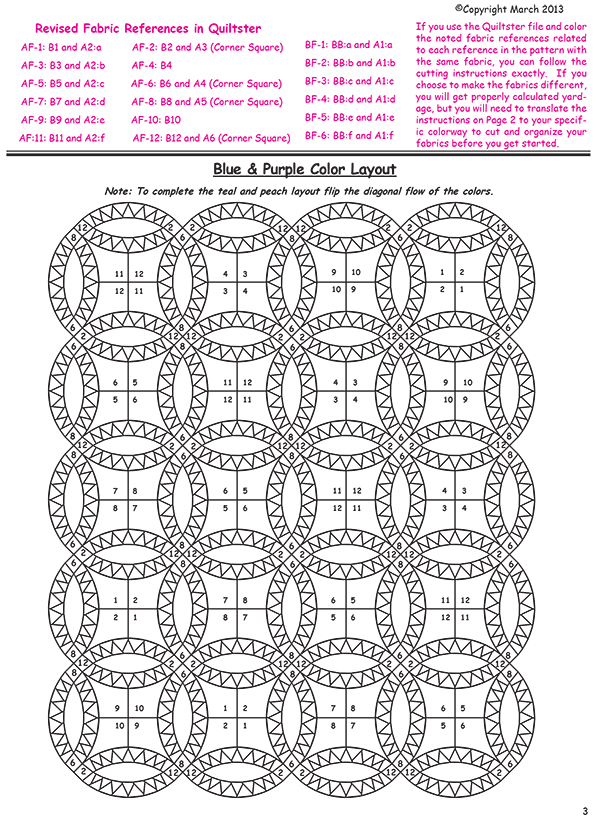 Related Products
Sorry, there are no classes scheduled for Princess Tiara Wedding Ring - DISCONTINUED at this time.