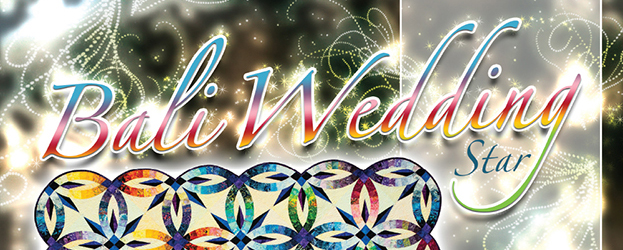 The Wedding Star pattern was designed for foundation paper piecing in 1996 by Bradley and Judy Niemeyer and redesigned in 2008. 2014, 2016, and 2018!
This popular design uses 2-1/2″ Strips to create Ring Sets, foundation paper piecing for a perfect piecing outcome, there is a Creative Grids ruler available to assist with Curved Trimming, and it is a classic in the Quilting Industry.
Extra foundation papers, acrylic rulers, and digitized quilting designs are available for this pattern as well, simply reference the related products on the Quiltworx Website.
Click below for a downloadable .PDF of various kitting handouts!
Pattern Size: 80″ x 80″
Price: $82.50
Pattern Includes: Instructions, Cover Sheet, Yardage Information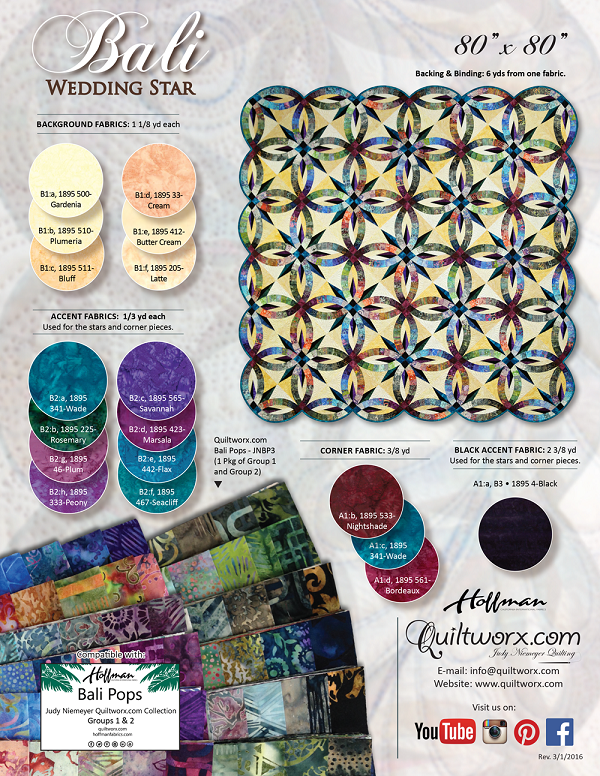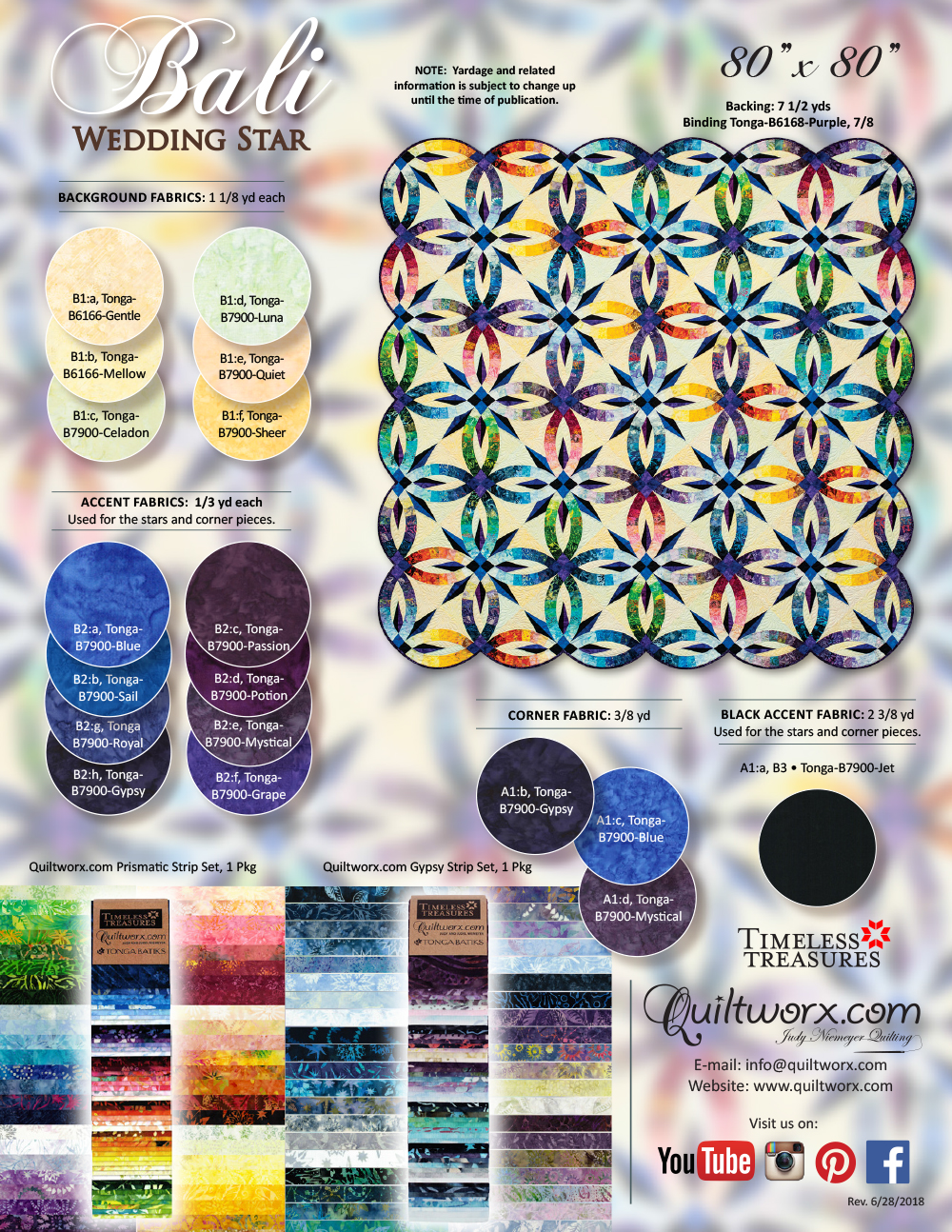 Related Products
Gallery
Quiltworx.com
6 months ago
here's mine. It was so fun to make!
I am working on one now. I bought a set of 2.5 inch strips and used some from my stash. It is coming together beautifully. Lots of work...hours, days, weeks...but I have finished seeing all of my units and likely will start construction tomorrow.
I loved doing mine. My first paper pieced quilt.
beautiful!!such talent!!!
I want to do one and want to by the fabrics to make this quilt . looking for the 48 strips set of 2.5 inche batiks select by Judy thank you for your help.
Love these quilts
Beautiful job!