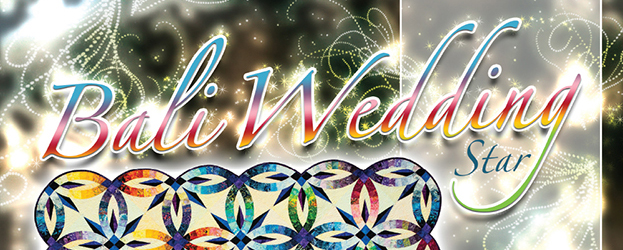 The Wedding Star pattern was designed for foundation paper piecing in 1996 by Bradley and Judy Niemeyer and redesigned in 2008. 2014, 2016, and 2018!
This popular design uses 2-1/2″ Strips to create Ring Sets, foundation paper piecing for a perfect piecing outcome, there is a Creative Grids ruler available to assist with Curved Trimming, and it is a classic in the Quilting Industry.
Extra foundation papers, acrylic rulers, and digitized quilting designs are available for this pattern as well, simply reference the related products on the Quiltworx Website.
Click below for a downloadable .PDF of various kitting handouts!
Pattern Size: 80″ x 80″
Price: $82.50
Pattern Includes: Instructions, Cover Sheet, Yardage Information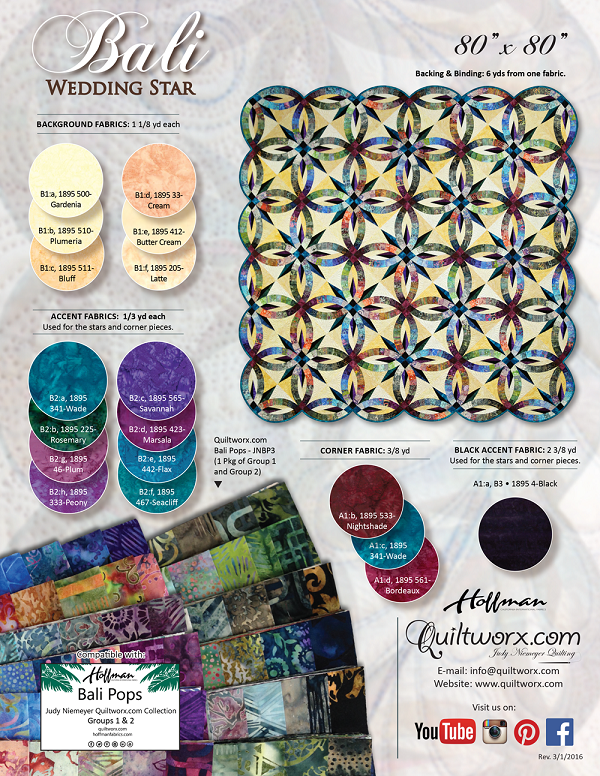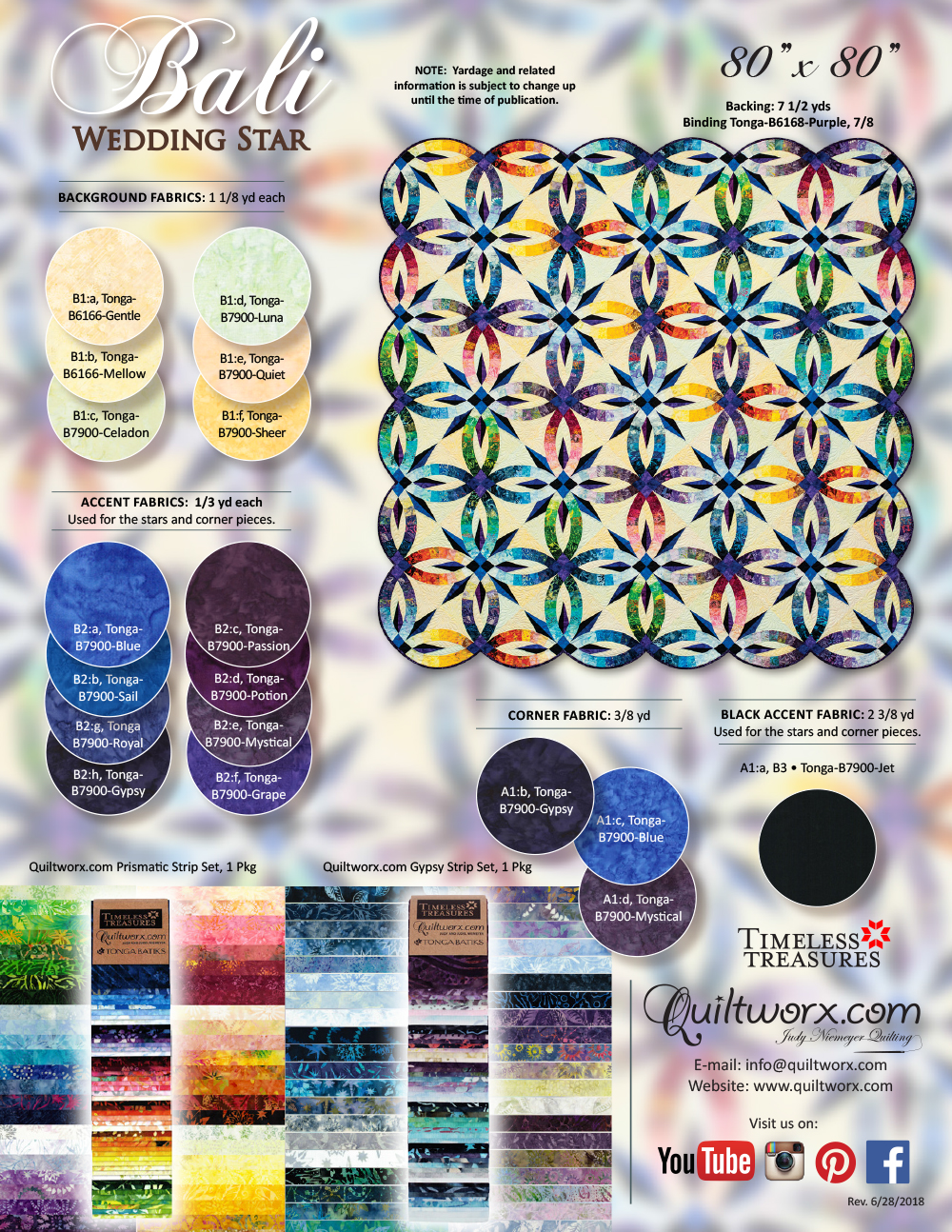 Related Products
Gallery
Quiltworx.com
2 months ago
Polly Mundell
Love, love this quilt. The colors are awesome!!!
Karen Cutbirth
Wow I love this
Julia Bueckert
A real beauty !
Barbra Braun
This is beautiful!!
Valmae Garner
I 💖 this colourway
Suzanne Speights
Beautiful
Rachelle Lefebvre
Beautiful
Wendy Blake Mills
Gorgeous!!!!
Carol Beck Burridge
Beautiful!!
Ronda Leonard Bystrom
Beautiful!
Linda Jack Sweet
Gorgeous!
Jacqueline Lajeunesse Bonneau
Stunning !
Amanda Fisher
This is beautiful Sandy Robinson