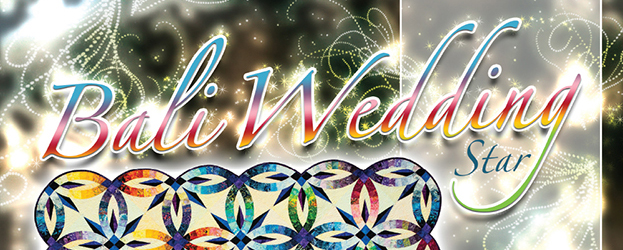 The Wedding Star pattern was designed for foundation paper piecing in 1996 by Bradley and Judy Niemeyer and redesigned in 2008. 2014, 2016, and 2018!
This popular design uses 2-1/2″ Strips to create Ring Sets, foundation paper piecing for a perfect piecing outcome, there is a Creative Grids ruler available to assist with Curved Trimming, and it is a classic in the Quilting Industry.
Extra foundation papers, acrylic rulers, and digitized quilting designs are available for this pattern as well, simply reference the related products on the Quiltworx Website.
Click below for a downloadable .PDF of various kitting handouts!
Pattern Size: 80″ x 80″
Price: $82.50
Pattern Includes: Instructions, Cover Sheet, Yardage Information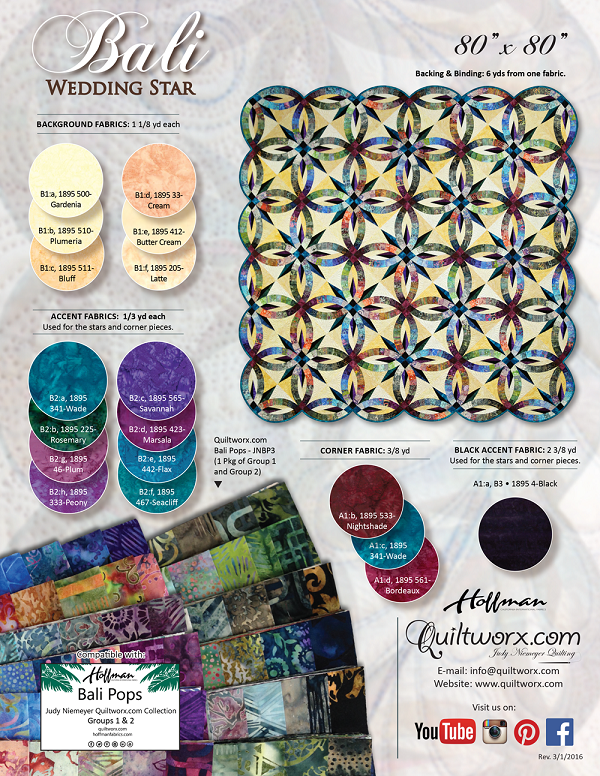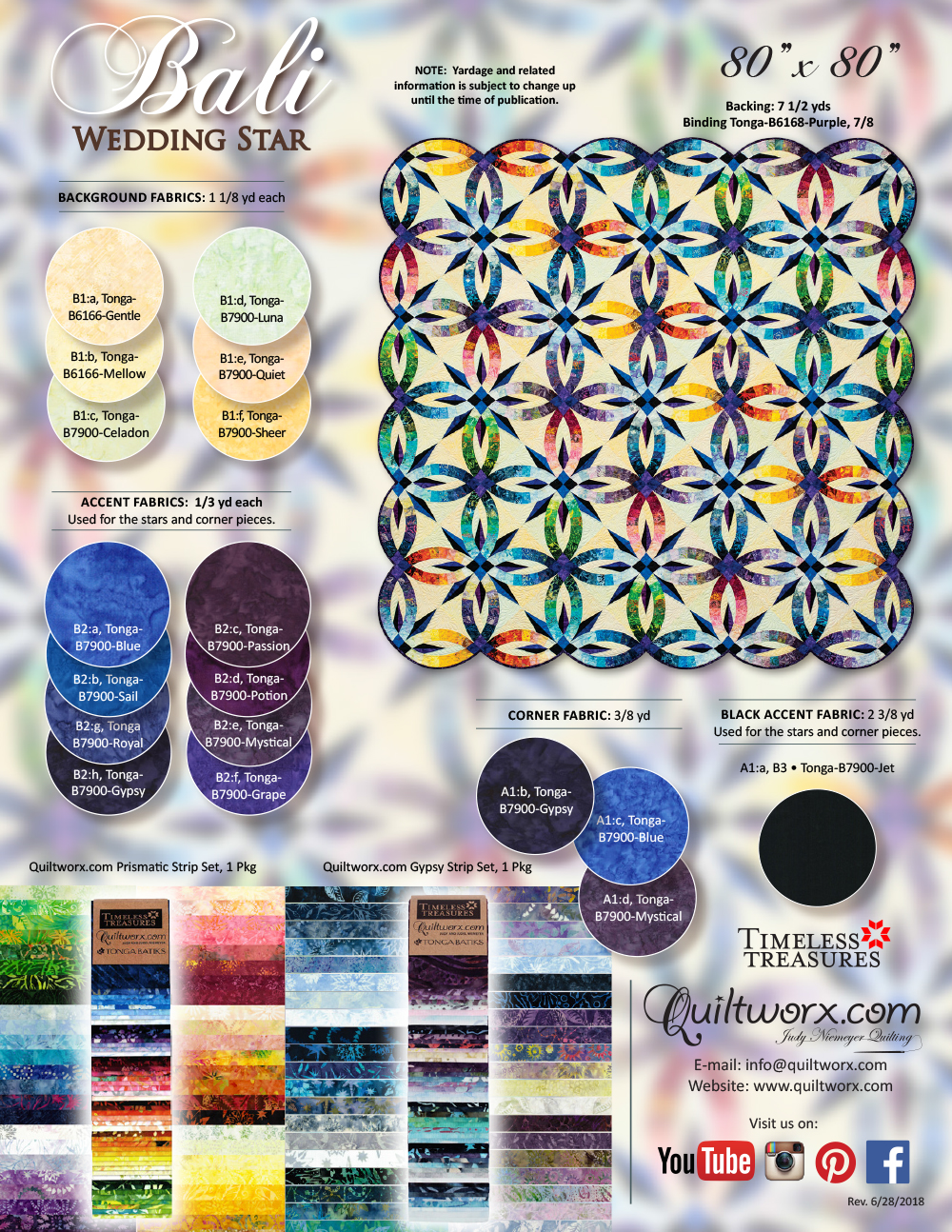 Related Products
Gallery
Quiltworx.com
3 days ago
Suzie Maley McLeod
Wow, beautiful! Is that the Quiltworx digitized quilting design?
Mary Dentinger
Love your colours, you did a beautiful job
Jill Campbell
Well Anna you Vetter be so very proud of yourself that's amazing x
Carol Bilodeau
Beautiful,how long did it take u to make?
Marjanne Troost Meyer
Beautiful. I love the colors.
Kathy Roloff
Beautiful!!👏👏👍
Mary Bandur
Not just LIKE, I LOVE it. Beautiful.
Jan Naylor
Love this. Beautiful!!
Lillian Nelson
Really beautiful!
Reta Seibert
Gorgeous work
Linda Betchart Simon
Love the colors and the quilting!😍
Trish Rainey Hammonds
Beautiful!!!!!
Yvonne George
This is so beautiful
Marcia Lawson
Awesome quilting
Cindy Bundrick
Just beautiful!
Mauricio Chacon Solis
Hola
Dawn Carstensen-Smith
Beautiful
Brenda Barnett Retzlaff
Stunning
Sandra Congdon Kollath
Spectacular