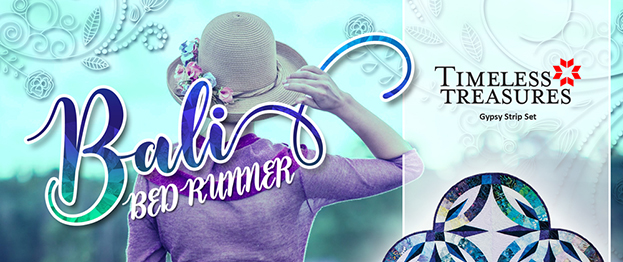 The Bali Bed Runner pattern is Judy's original Wedding Star design downsized to a 2 ring by 8 ring layout, measuring 30" x 104". This Bed Runner will makes a great wedding gift for any modern Bride in today's world. The project is small, making it affordable and easy to complete in a limited amount of time. This design has become a classic in the quilting industry and is one that continues to sell more each year than it did the year before.
One pre-packaged 2-1/2" strip set (48) count was used to complete the quilt on the cover. A link is available on our website to learn more about the Quiltworx Strip Sets. Scanning the code to the right will take you to our webpage. The link includes the benefits of using these strips, the fabrics that were used, and retailers that sell the strip sets.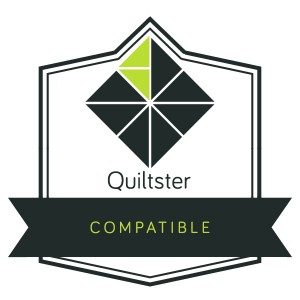 This pattern is Quiltster Compatible!  This means you can color the quilt with your favorite Fabric Collection in Quiltster before you make it and obtain yardage!  Click on the logo to the left to be taken directly to the Template page for this design in Quiltster.  You may need to log into your account for the link to work.  If you do not have a Quiltster account already, you will need to subscribe and log in before this link will work.  Subscriptions can be obtained by going to http://www.quiltster.com, click on Subscribe!
Click below for a downloadable .PDF of various kitting handouts!
Pattern Size: 30″ x 104″
Price: $50.00
Pattern Includes: Instructions, Cover Sheet, Yardage Information, Foundation Papers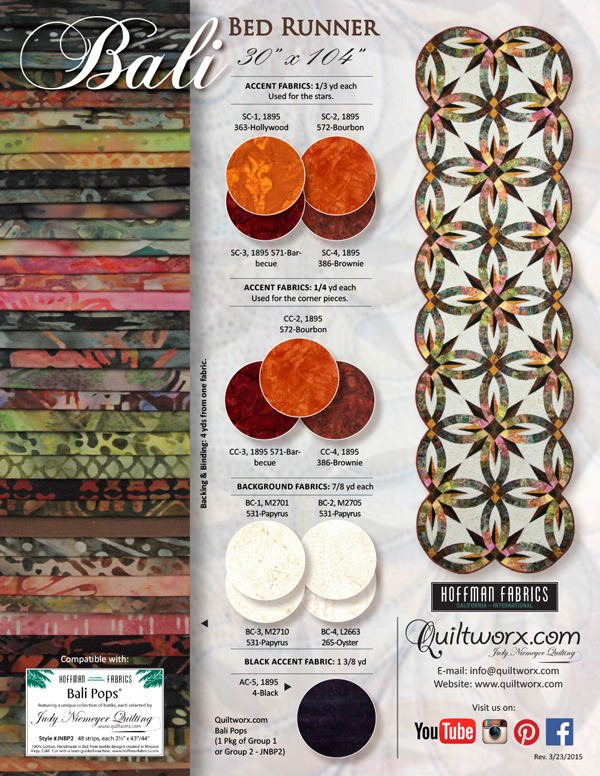 Related Products
Gallery
Load More