Check Out Our Newest Releases

!
Prairie Star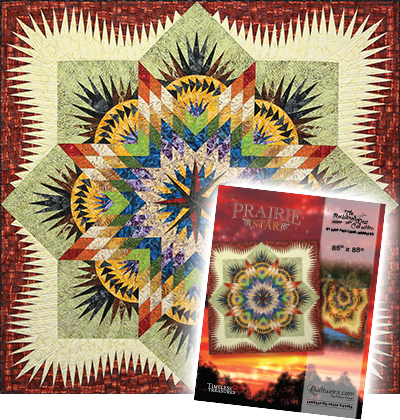 Weathered Windmill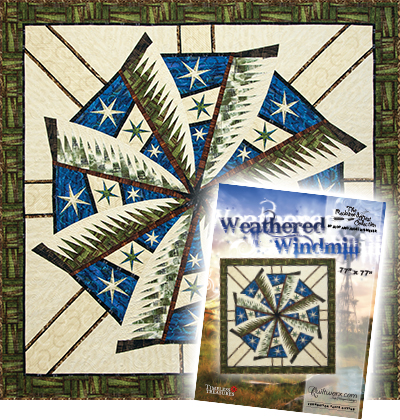 Prismatic Star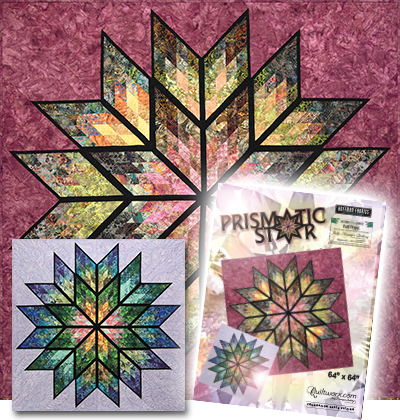 Prairie Star, Weathered Windmill, and Prismatic Star patterns are now available for purchase on our website! The Prairie Star and Weathered Windmill cover quilts were done in our Reclaimed West fabrics, while the Prismatic Stars were done using Quiltworx.com's new line of Bali Pops.
Click the images or links above to learn more about each pattern, find replacement papers, see samples made by Quiltworx.com and others, find kitting information, and purchase the pattern! Wholesale purchases are available to those approved with a wholesale account. Visit our wholesale page to order (minimum purchase of 3 and advance approval of wholesale account is required).

American Patchwork and Quilting Magazine
Paddlewheel Promotion

The photos above are used with permission from American Patchwork & Quilting® magazine. ©2015 Meredith Corporation. All rights reserved.
Quiltworx.com is really excited to be featured in the April edition of APQ magazine in an article entitled "Can Do Quilting"! In addition to the article, the magazine also includes instructions for our new fun and easy Paddlewheel quilt pattern created using Reclaimed West fabrics.
We're also holding a promotion over the time of this publication that customers completing a sample and submitting it to us on Facebook will be eligible for a contest to win a free Reclaimed West Fabric Kit of your choice. The sample must be made out of either Reclaimed West fabrics or the coordinating Batik Collection, Firestorm. We will pull from all the contestants, and the contest will be finalized by April 7th, 2015.
You will need a copy of the magazine for instructions, along with the paper package, and fabrics. Several shops have pre-purchased the pattern (and fabric!) and completed their own colorway of this quilt design! They are ready to help you with getting your copy of the magazine, the paper set, and the kit! Click here for a list of participating shops or to order the papers directly from Quiltworx.com.
These samples will be featured on our website over the next two months to show you the endless possibilities!

"Judy Niemeyer: The Next Step" a feature article in the February/March 2015 edition of Quilters Newsletter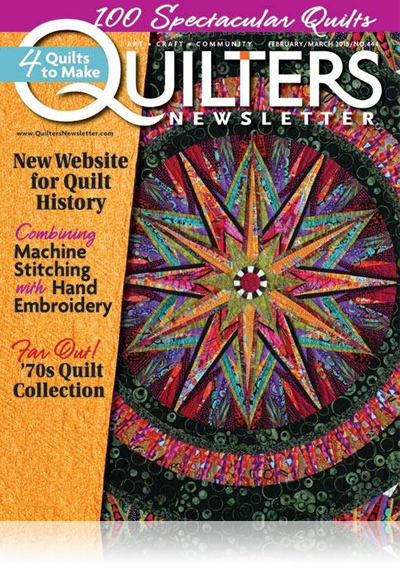 Quiltworx.com was also featured in the latest issue of Quilters Newsletter Magazine! Check out this article for a wide range of photographs for quilts made from Reclaimed West fabrics, and the story behind how the fabrics came to be!


Reclaimed West Coordinating
Quilt Dots magnets and pins are here!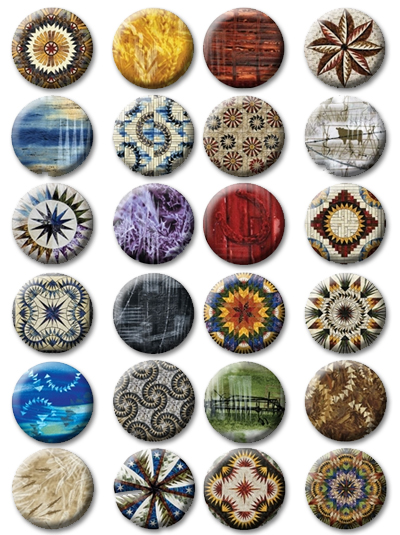 To complement our new fabric line the Reclaimed West Collection, with Timeless Treasures, we've worked with Zappy Dots to create a coordinating collection of Quilt Dots sold in sets of six. They can be used to update bracelets, key chains, or can be purchased as giant paper clips that are GREAT for clipping templates and fabrics together to keep you organized while paper piecing!

Do you have an award winning quilt?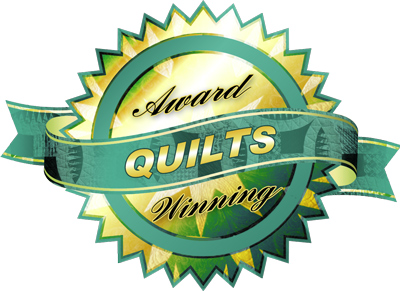 The February Award Winning Quilts Album is up on Facebook! Congratulations to the winners! If you have an award winning quilt made from a pattern designed by Quiltworx.com, send a picture to Ilyse@quiltworx.com and we will award you a $10.00 gift certificate when the publish our next newsletter!