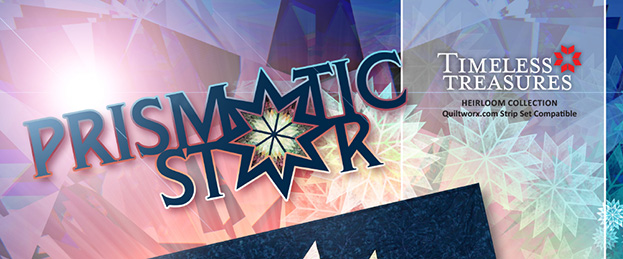 The Prismatic Star was created to show how an exploded star could be paper pieced using the (48) 2-1/2" strip packages that Quiltworx.com has created for use with a number of its strip pieced quilt dseigns (the Cover Quilt is shown in 2-1/2" Strips by Timeless Treasures).  Strips are sewn onto foundation paper to complete what we call a 'Strip Set'. After the strip sets are completed, they are cut apart, rearranged and resewn into a diamond star point. The process originated by combining two previous published techniques used in several of the Lone Star and Bali Fever quilt designs by Quiltworx.com. The foundation papers, layouts, and strip piecing processes were designed by Brad and Judy Niemeyer for foundation paper piecing.
The navy sample on the coversheet was made by CI Cathie Sollman.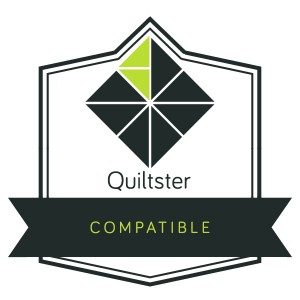 This pattern is Quiltster Compatible! This means you can color the quilt with your favorite Fabric Collection in Quiltster before you make it and obtain yardage! Click on the logo to the left to be taken directly to the Template page for this design in Quiltster. You may need to log into your account for the link to work. If you do not have a Quiltster account already, you will need to subscribe and log in before this link will work. Subscriptions can be obtained by going to http://www.quiltster.com, click on Subscribe!
Click below for a downloadable .PDF of various kitting handouts!
Size: 64″ x 64″
Price: $29.50
The White Prismatic Star was made by: Certified Instructor Jennifer Eubank and Quilted by: Peggy Nekerhoff
The Blue Prismatic Star was Made and Quilted by: Quiltworx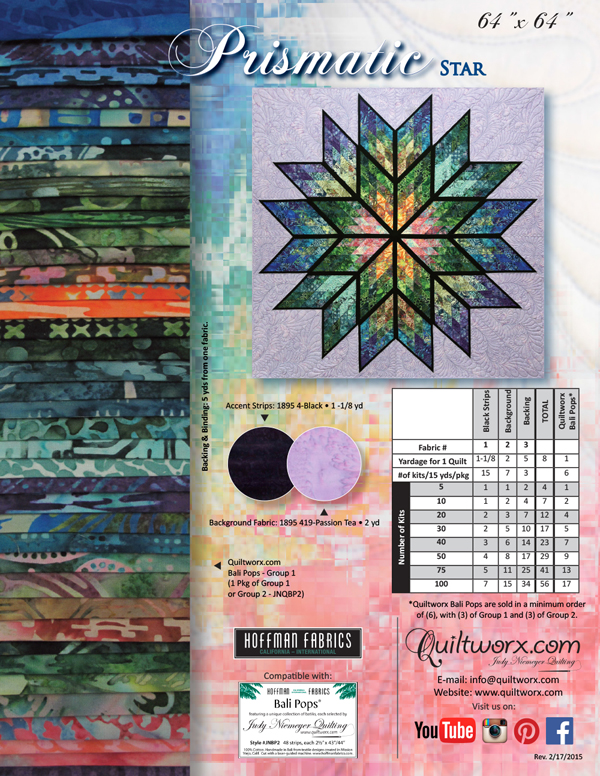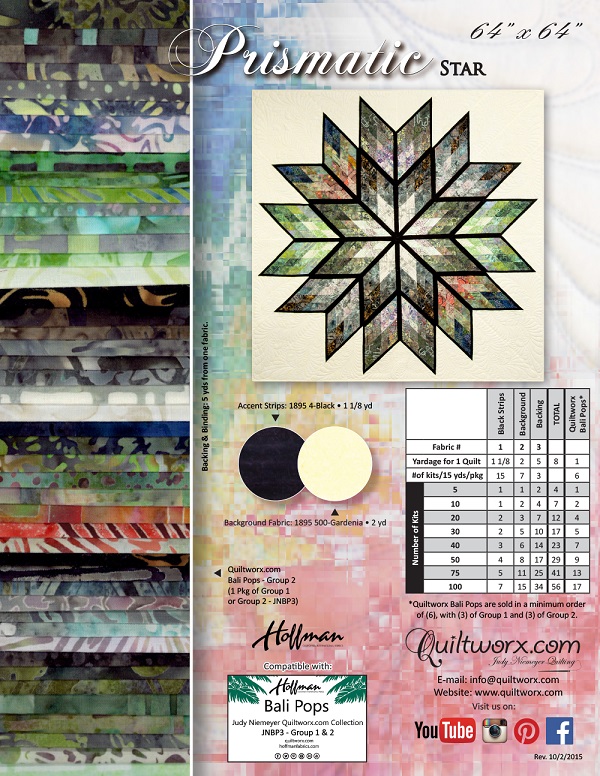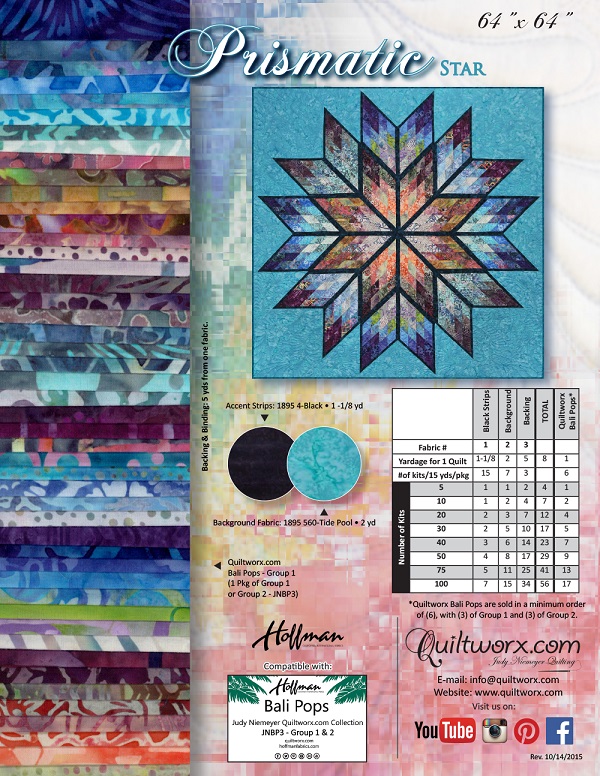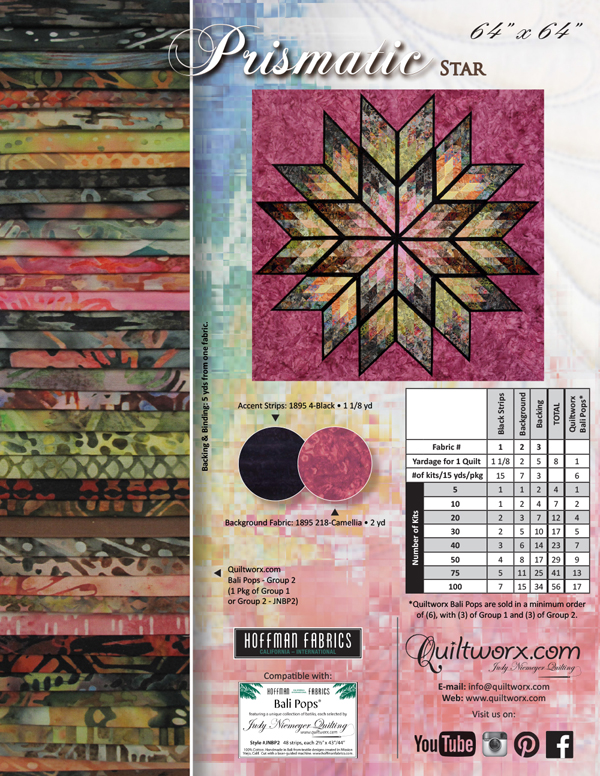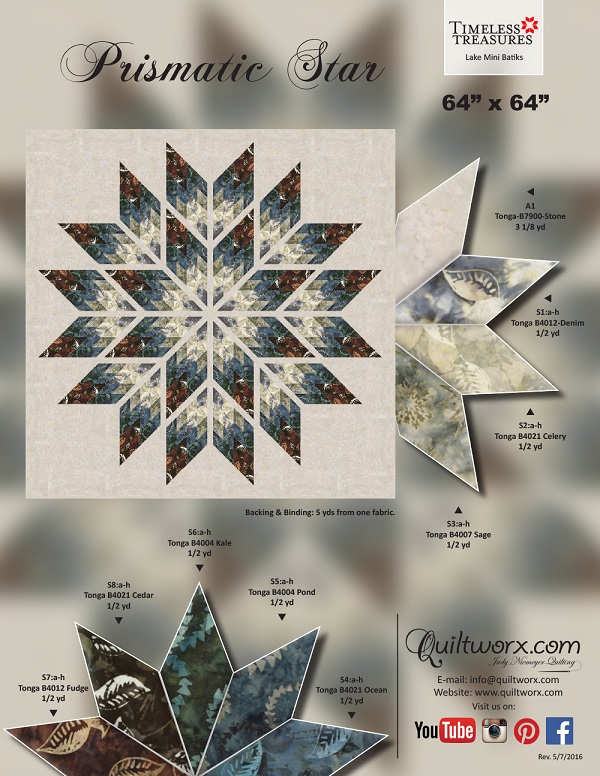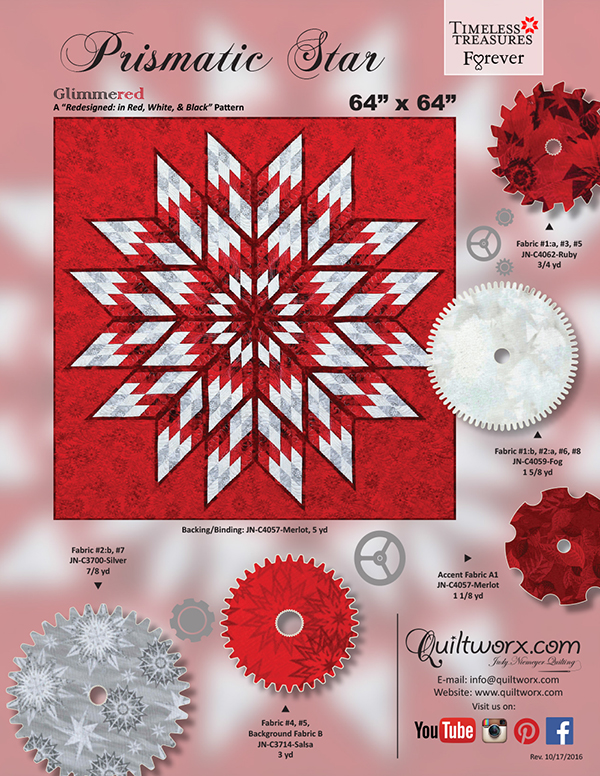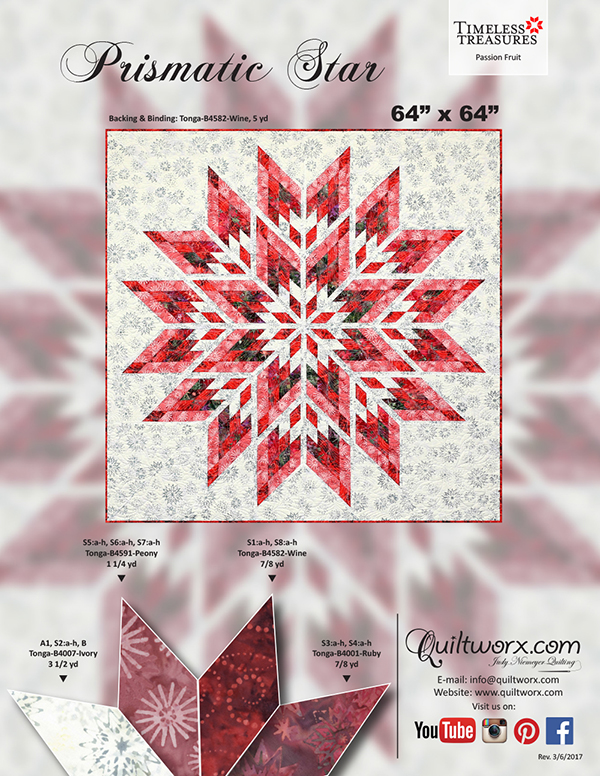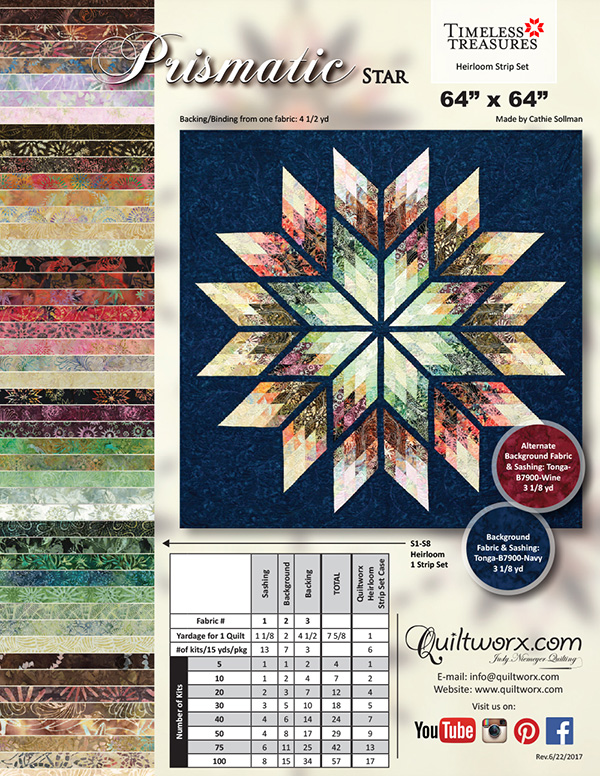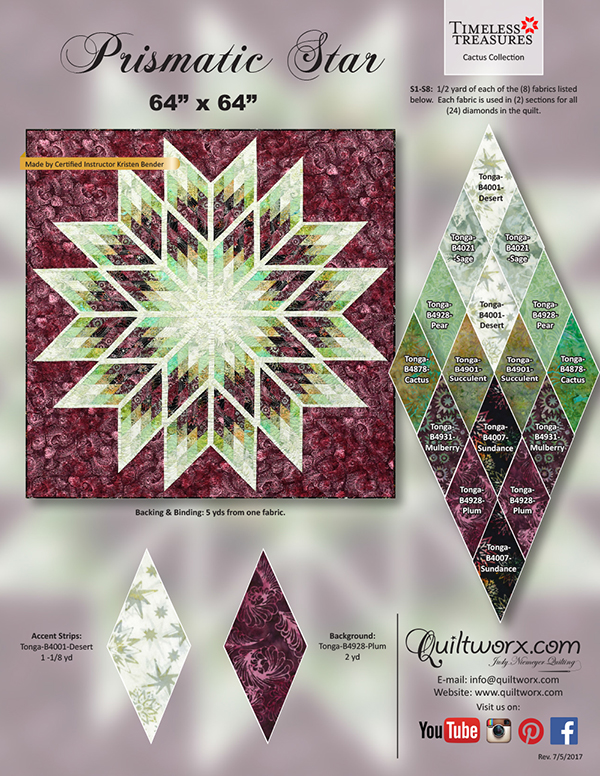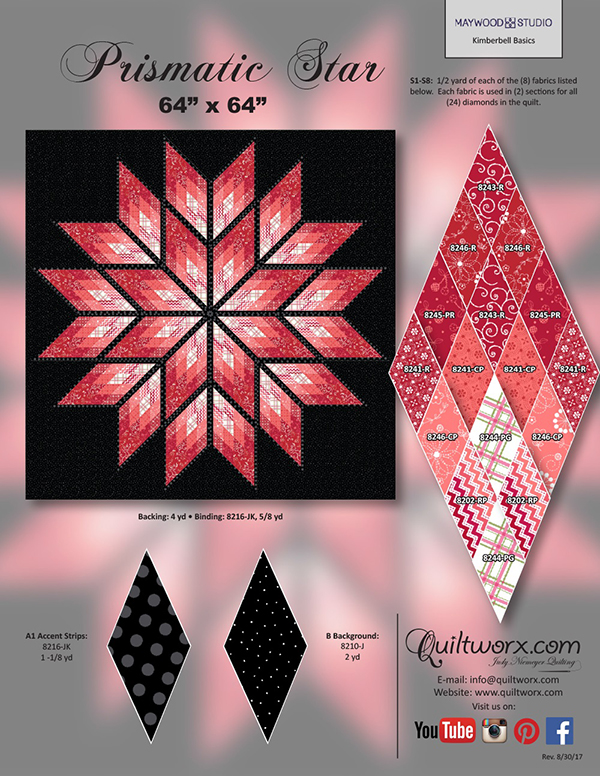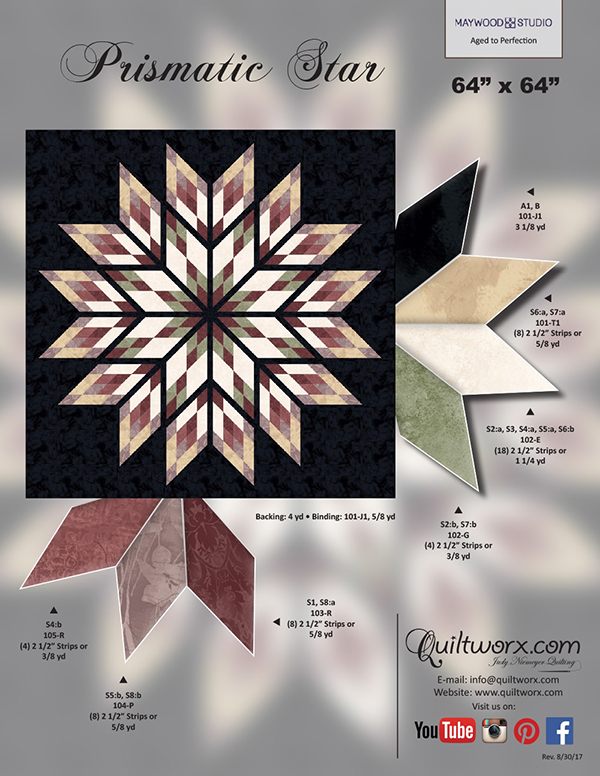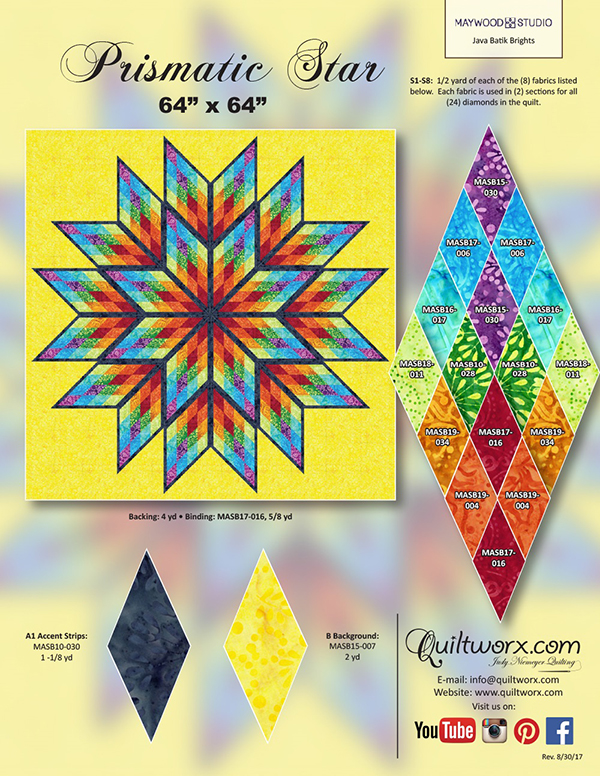 Related Products
Gallery
Quiltworx.com
4 months ago
STUNNING!!! Makes me think I should finally finish mine from 9 years ago! 😱
gorgeous
Stupendo bellissimo lavoro
Love it 😍 with the green background
Beautiful
That is so perfect !
Beautiful!
Nice job
This is fabulous!
Beautiful
Great job
Beautiful!
Like it !!
stunning