Check Out Our Newest Reclaimed West

Publications!
Cattails in the Meadow – Special Edition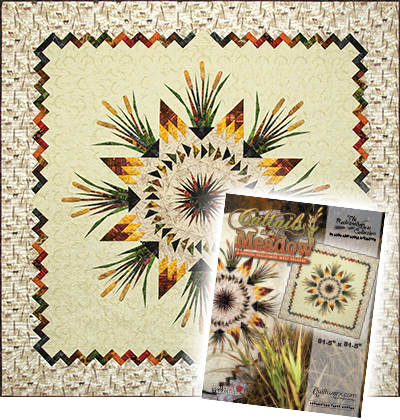 Storybook Pastures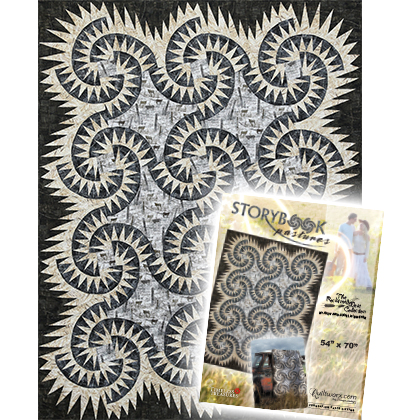 Osprey's Nest at the Lake Cabin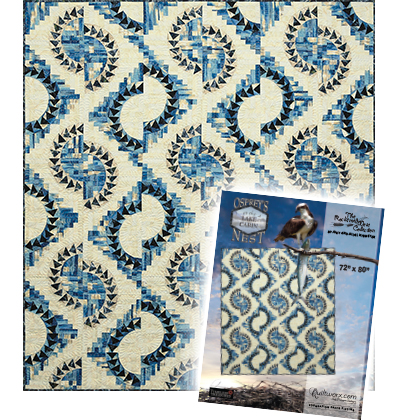 Spurs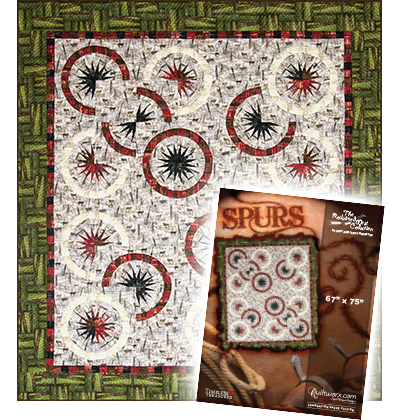 Farmer's Star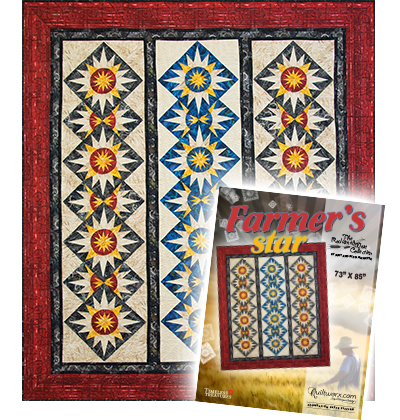 Country Picnic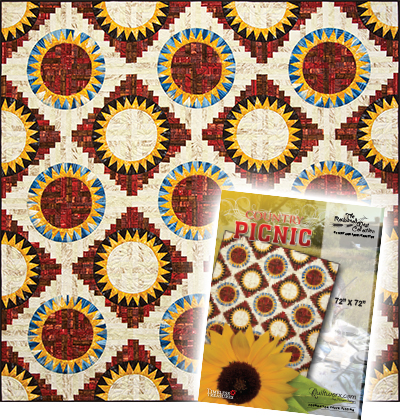 The Cattails in the Meadow, Storybook Pastures, Osprey's Nest at the Lake Cabin, Spurs, Farmer's Star, and Country Picnic patterns are now available for purchase on our website! All of these patterns use fabrics from our Reclaimed West Collection. Click the images or links to learn more about each pattern, find replacement papers, see samples made by Quiltworx.com and others, find kitting information, and purchase the pattern! Wholesale purchases are available to those approved with a wholesale account. Visit our wholesale page to order (minimum purchase of 3 and advance approval of wholesale account is required).

Reclaimed West Coordinating Threadbox by Aurifil


100% Aurifil Cotton • 12 Large Spools • 50WT • 1450 Yards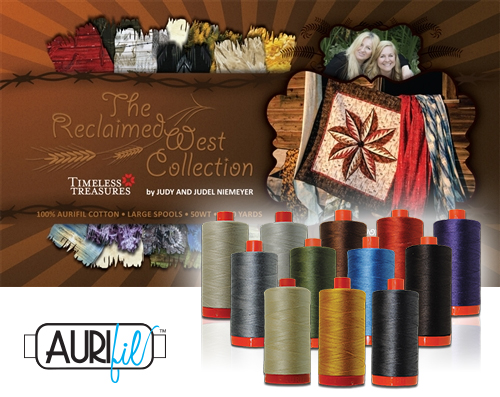 To complement our new fabric line the Reclaimed West Collection, we've selected a coordinating thread collection in conjunction with Timeless Treasures and Aurifil.
Orders can be placed through your favorite distributor or by clicking here.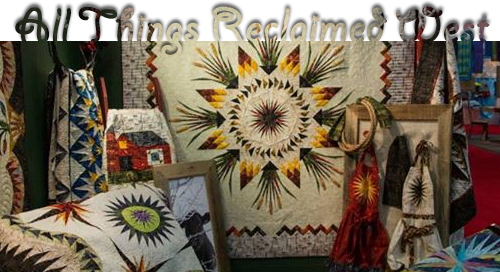 If you've been following Quiltworx and the release of our new fabric line called Reclaimed West, with Timeless Treasures, designed by Judy and Judel Niemeyer, you are likely interested in when patterns and other related items will be available!
To find Reclaimed West related patterns, visit our website! You can also check out this new Reclaimed West page showing all of the products and patterns available for order that relate to Reclaimed West. If you see a coversheet that is not a Reclaimed West quilt, just click on the quilt listing to find kitting information for each of these projects.
Additional products are hitting the market daily so check back often.
To order fabrics, contact Timeless Treasures.

Sneak Peek at the Technique of the Month!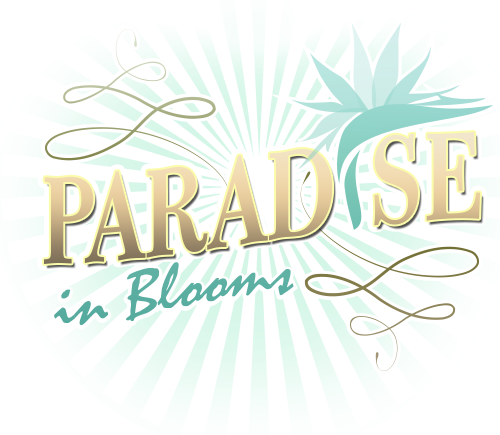 Quiltworx is very excited to share third Technique of the Month pattern: Paradise in Blooms with you! The pattern is due out for publication on January 1st, 2015 and can be purchased from any of our Certified Shops. Workshops through our Certified Instructors and Shops are also available. To find our Certified Shops and Instructors click here.
For more information on workshops, which will be filling the calendar soon, click here and watch the calendar at the bottom of the page fill up over the next couple weeks!
Unique features of this pattern include an introduction to Judy's new Curved Paper Piecing technique (also featured in our Leaf Series patterns), an updated Applique Technique, and Smart Corners!
Colorways on the coversheets are based on current fabric collections from (8) different fabric companies! We would like to thank each of them for working with us on this project. To learn more about each quilt design and stay up-to-date on the latest Paradise in Blooms information, click here.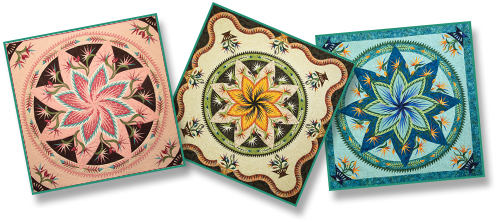 You're invited to a once in a lifetime Quiltworx.com retreat!
September 26-30, 2016

Madeline Island School of the Arts (MISA) presents
2016 Quiltworx University with Judy Niemeyer
Get ready to embark on a Quiltworx Special Event that is a once in a lifetime opportunity! Madeline Island School of the Arts, ranking among the top five art and craft schools in the country, provides exceptional workshops, renowned instructors, and superior on-site accomodations all in a unique island setting.
During this unique retreat, take a series of collaborative workshops with Judy Niemeyer and two Certified Quiltworx Instructors. Work on an exclusive pattern not available to the general public, which will be provided through the Quiltworx University Program.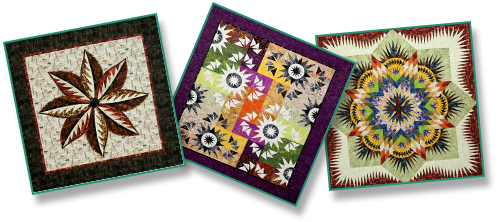 Trunk shows and color workshops in the evenings, and plenty of time for free-sew or personalized attention with Judy and her instructors will be the highlight of the week. You can also get feedback on projects brought from home.
Plan to stay on-campus and make the most of your workshop! Three delicious meals will be provided each day, plus unlimited refreshments, and snacks. We'll make sure our famous bottomless chocolate chip cookies jars stay filled too!
Space is limited and fills quickly, so reserve your spot today! A 25% deposit is all you need to hold your space in this retreat. We hope you can join us for this new and fun experience! Click here for more information.
PRICING:
Class Fee: $620
Lodging & Meal Packages: $875-$1225 (depending on ammenities)
Additional Fees:

Transportation to and from the event is available but is arranged separately.

Sewing machine rentals are available through MISA and can be purchased separately.

The pattern price will be determined at a later date.

Do you have an award winning quilt?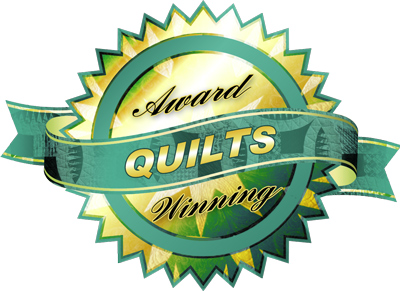 The November Award Winning Quilts Album is up on Facebook! Congratulations to the winners! If you have an award winning quilt made from a pattern designed by Quiltworx.com, send a picture to Ilyse@quiltworx.com and we will award you a $10.00 gift certificate when the publish our next newsletter!