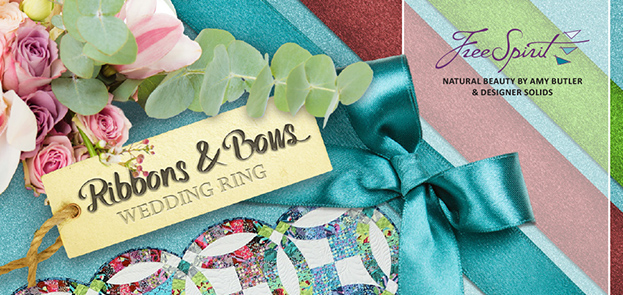 The Ribbons and Bows pattern was created in 2018 as a smaller version of Grandma's Wedding Ring to feature the Natural Beauty Fabric Collection designed by Amy Butler, from Free Spirit. The quilt uses a wedding ring assembly technique that require construction in horizontal rows, instead of diagonal rows. In addition to an alternative assembly technique, this pattern also includes instructions for assembly of the center block as a 4-Patch instead of a block cut on the diagonal or cut as a solid piece.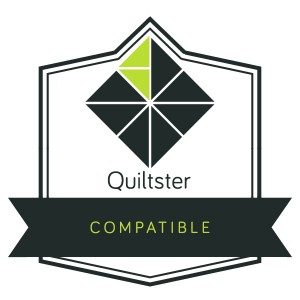 This pattern is Quiltster Compatible! This means you can color the quilt with your favorite Fabric Collection in Quiltster before you make it and obtain yardage! Click on the logo to the left to be taken directly to the Template page for this design in Quiltster. You may need to log into your account for the link to work. If you do not have a Quiltster account already, you will need to subscribe and log in before this link will work. Subscriptions can be obtained by going to http://www.quiltster.com, click on Subscribe!
Pattern Size: 54″ x 68″
Price: $37.50
Pattern Includes: Instructions, Cover Sheet, Yardage Information, Foundation Papers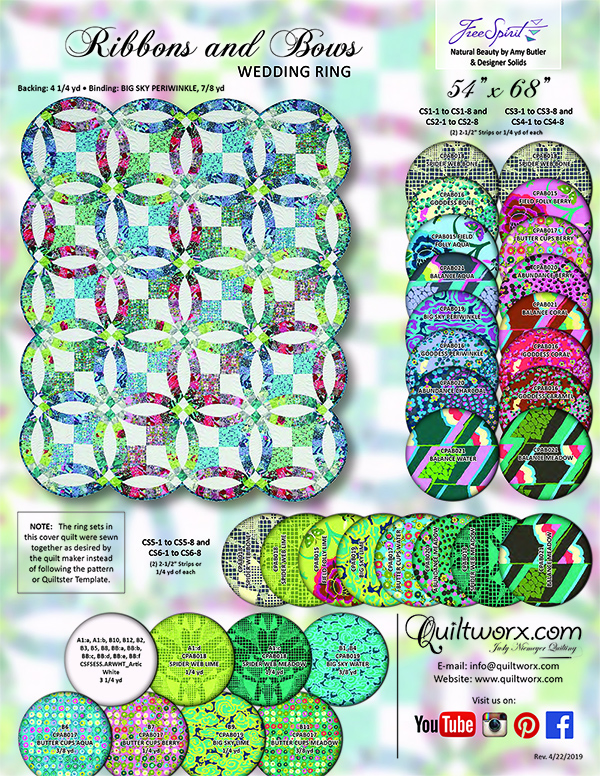 Related Products
Sorry, there are no classes scheduled for Ribbons and Bows Wedding Ring at this time.