The Primrose Wedding Ring utilizes template rulers, designed by Bradley and Judy Niemeyer and produced by Creative Grids that are designed to work with all of Quiltworx.com's wedding ring inspired quilt designs. This is our first pattern that doesn't need paper!  To see a video of how these Creative Grids Template Rulers are used to make this quilt, click on the Techniques link in the right column of this page!
The pattern included, herein, provides yardage and techniques needed to make the cover quilt and table runner.  Additionally, a table of adjusted yardages to increase or reduce the size of your quilt top are provided.  The yardage information included herein assumes that your fabric cuts are  42" in width (selvage to selvage). More fabric may be required if fabric is less than 42".
Special thanks to Hoffman California Fabrics for providing the beautiful batiks used in the cover quilt.
The Primrose Wedding Ring comes in two sizes on the coversheet (with information inside the pattern to make it to any size you would like), including a Table Runner, which is 18" x 67" and a wall quilt, which is 55" x 55".
We apologize for the spelling error on the cover, all of our images have been corrected and we will correct it at our next printing as well. 
Note: You can find the Creative Grids Template Ruler by clicking on the Related Products link below.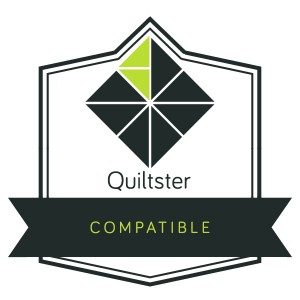 This pattern is Quiltster Compatible!  This means you can color the quilt with your favorite Fabric Collection in Quiltster before you make it and obtain yardage!  Click on the logo to the left to be taken directly to the Template page for this design in Quiltster.  You may need to log into your account for the link to work.  If you do not have a Quiltster account already, you will need to subscribe and log in before this link will work.  Subscriptions can be obtained by going to http://www.quiltster.com, click on Subscribe!
Click below for a downloadable .PDF of various kitting handouts!
Size: 55″ x 55″
Price: $14.50
Pattern Includes: Instructions, Cover Sheet, Yardage Information, Foundation Papers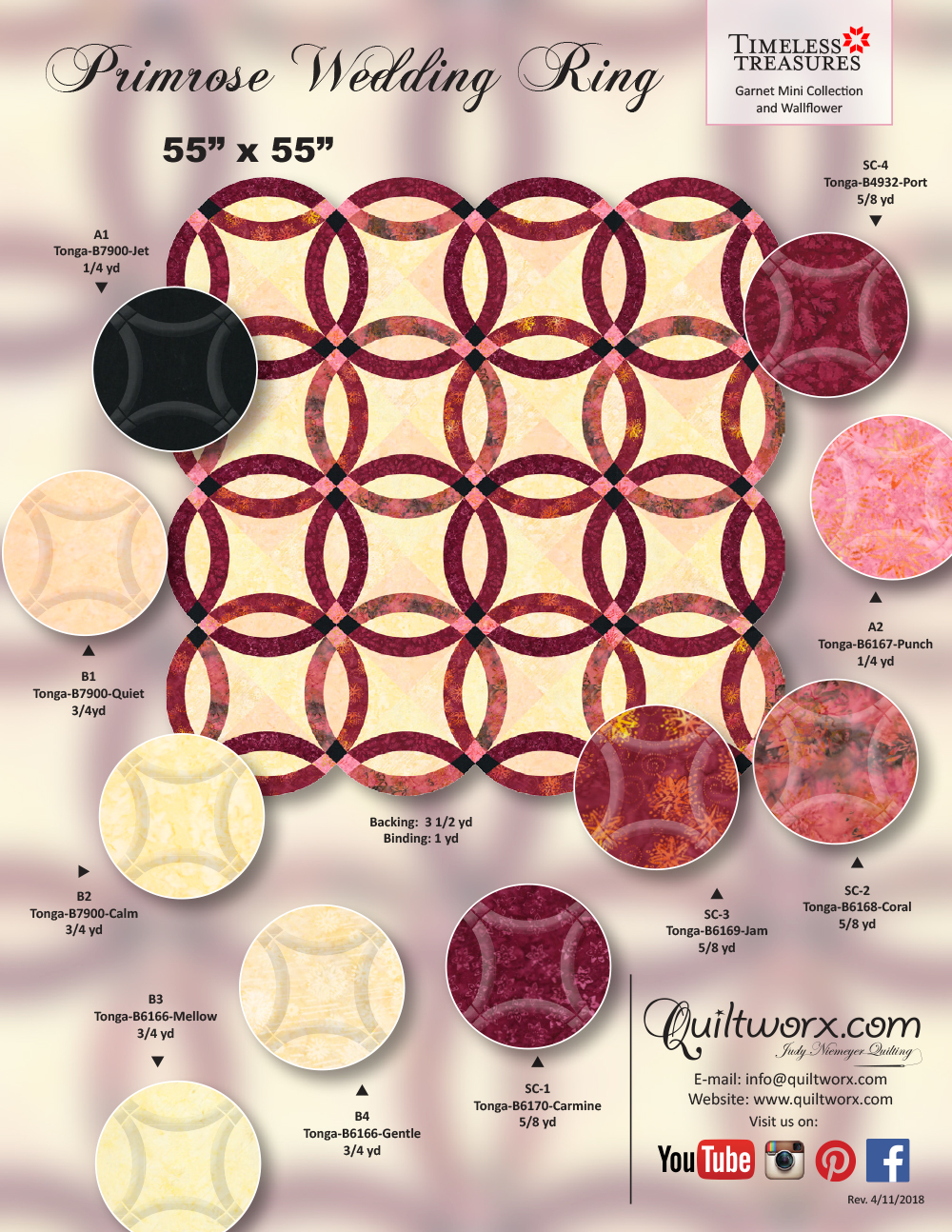 Related Products
Gallery
[fts_facebook id=10151629843412160 album_id=10151629843412160 posts=12 title=no description=no words=0 type=album_photos image_width=150px image_height=150px space_between_photos=1px hide_date_likes_comments=no image_position_lr=-0% image_position_top=-0% loadmore=button popup=yes hide_like_option=no ]
Sorry, there are no classes scheduled for Primrose Wedding Ring at this time.