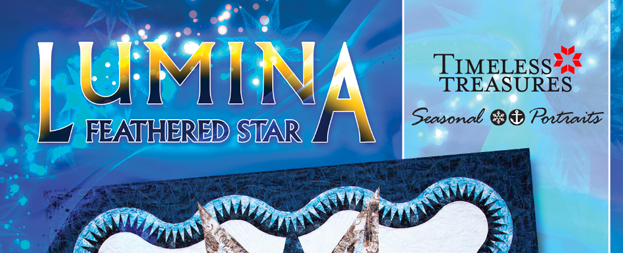 Judy and Brad Niemeyer designed the layout, instructions, and foundation papers for the Lumina Feathered Star.  The Seasonal Portraits fabrics collection was used to make the quilt shown on the cover.  A sewing technique called foundation paper piecing is used to assemble the units required to make this quilt.  Traditional piecing and curved piecing techniques are used to join the units after the foundation piecing is completed.
Click below for a downloadable .PDF of various kitting handouts!
Related Products
Gallery
Quiltworx.com
3 years ago
Ellen Reilly
I remember watching you finish this at CI1. Still love it!