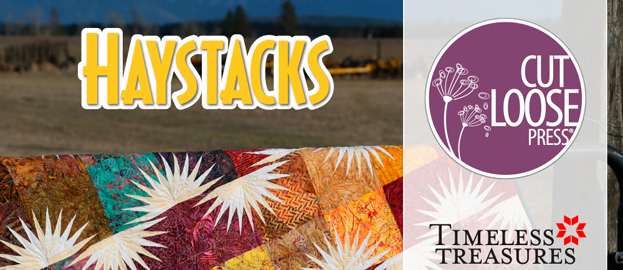 The Haystacks pattern is a Cut Loose Press pattern, which is different than a traditional Quiltworx pattern in that it utilizes various tools and Charm Elements (for more information on Charm Elements, click HERE) to create fast, fun, projects and layouts aimed at the beginner or a customer that simply wants to try out a fast project to learn a new technique or how to use a new tool.
Click on the Buy Now button to the right to find various packaged Cut Loose Press Options, including the Cut Loose Press pattern only, a package that includes the Cut Loose Press pattern and the associated Charm Elements, or packages that include various other products (such as rulers or applique, etc.) necessary to complete the project, which you may not have!
The Haystacks pattern requires:
· (1) Haystacks Cut Loose Press Pattern
· (4) Charm Element Pack #3
· (1) Add-A-Quarter Ruler and additional paper piecing supplies
· Fabrics, which must be purchased separately. Kitting handouts for possible colorways are shown below.
Note, you may want to begin collecting Cut Loose Press patterns and keep them organized in a handy binder as well! Look in our Related Products for more information on organization options!
Click HERE to find the Cut Loose Press Pattern Binder, and HERE for the Cut Loose Press Binder Tabs
Click below for a downloadable .PDF of various kitting handouts!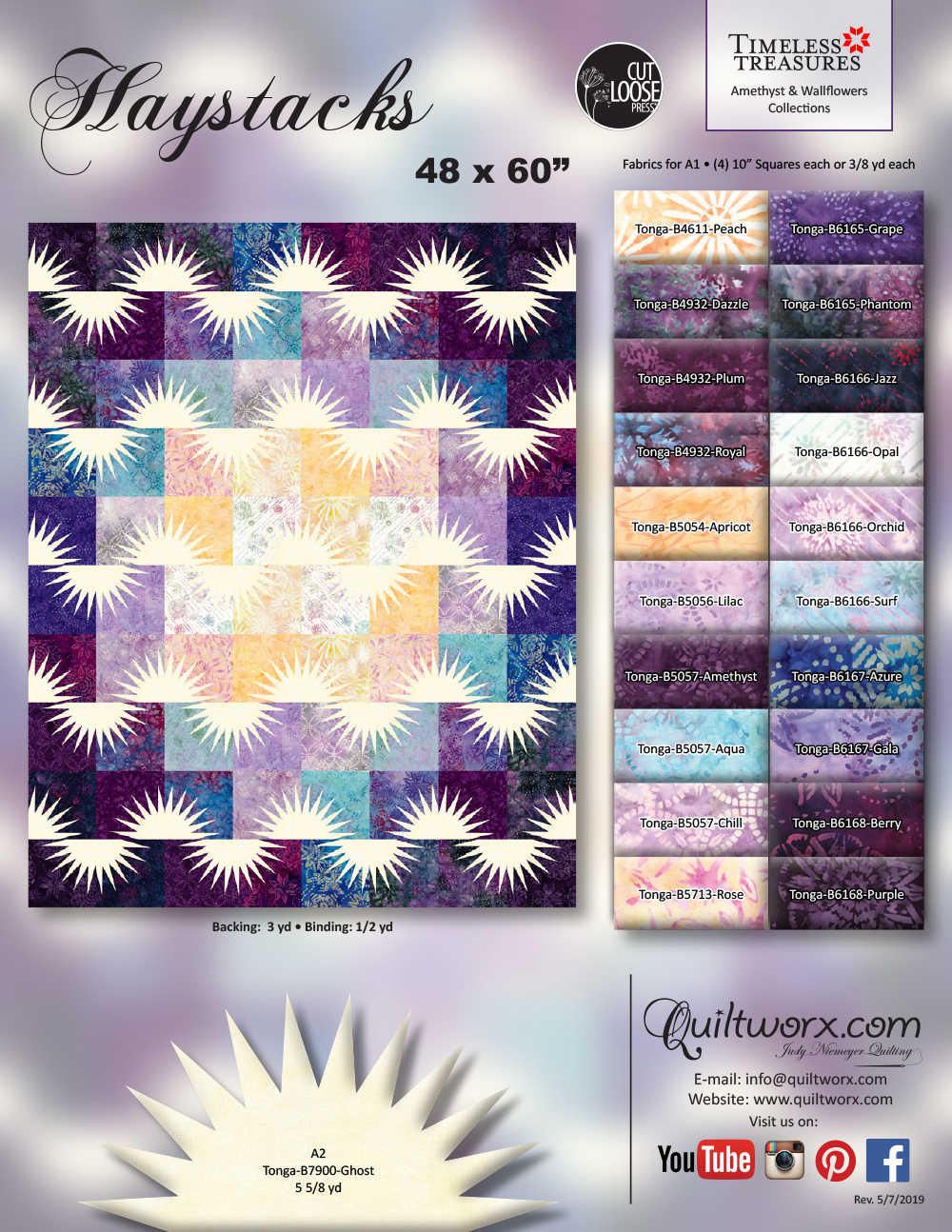 Gallery
Quiltworx.com
2 years ago
Quiltworx.com
3 years ago
Sandi Benzel
I'll be making this one in Sept. on Stitchin' Heaven Cruise to Hawaii. Yippee! Yours is beautiful.
Brenda Barnett Retzlaff
Lovely.
Betty Thurman Hobbs
pretty
Frances Elsheimer
Wow. Lovely.
Sorry, there are no classes scheduled for Haystacks at this time.