The instructions in this pattern are based on two different techniques for foundation paper piecing. A technique called Foundation Strip Piecing is used to piece the Wedding Ring arcs. Traditional piecing is used to assemble four squares for the background units. Traditional curved piecing is required to assemble the arcs, centers, and melons.
Click below for a downloadable .PDF of various kitting handouts!
Pattern Size: 68″ X 80″
Price: $45.50
Pattern Includes: Instructions, Cover Sheet, Yardage Information, Foundation Papers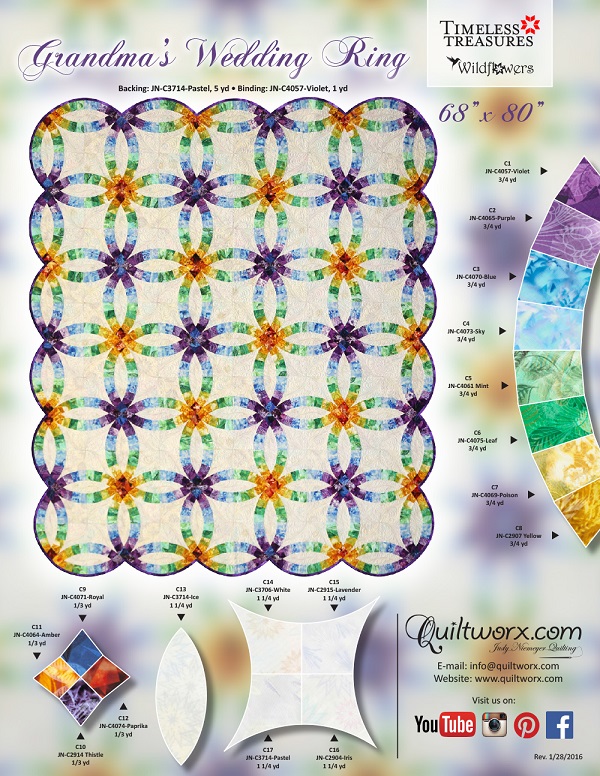 Related Products
Sorry, there are no classes scheduled for Grandma's Wedding Ring at this time.