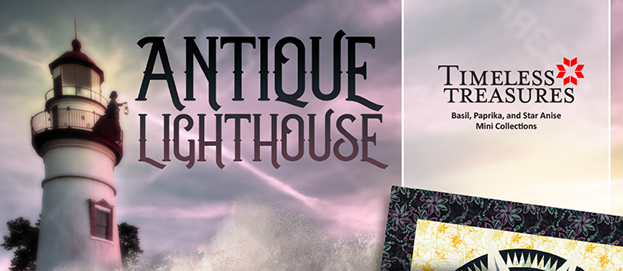 Antique Lighthouse is constructed using three sections: Group J is comprised of (8) center diamonds; Group G is a pieced border added to the center diamonds to make a 32″ square, and Group B is an outer border added to the quilt center. The quilt blocks were designed by Judy and Bradley Niemeyer. The layout and colorway was created by Judel Niemeyer using Quiltster.
Click below for a downloadable .PDF of various kitting handouts!
Pattern Size: 40″ x 40″
Price: $23.50
Pattern Includes: Instructions, Cover Sheet, Yardage Information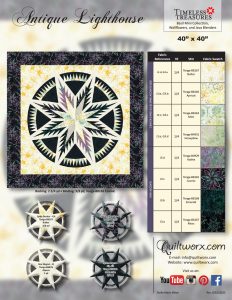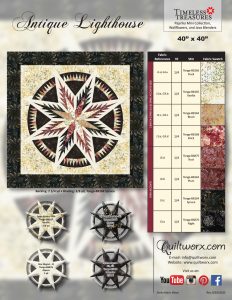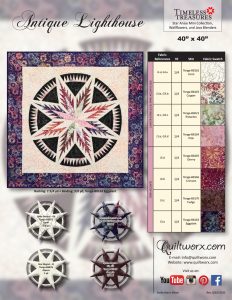 Related Products
Sorry, there are no classes scheduled for Antique Lighthouse at this time.