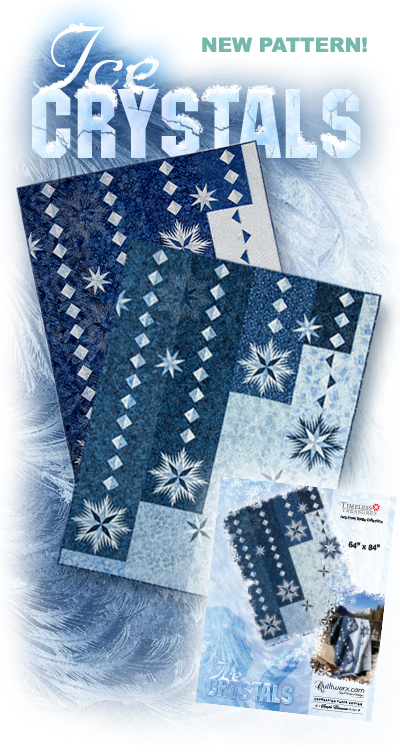 Ice Crystals: A Simple Elements Design is our FIRST pattern release in a new line of pattern products that we refer to as Simple Elements. With floating units, engulfed in a sea of background fabrics, the Ice Crystals pattern is elegant, yet simple, fast, and affordable for the size of the finished quilt. The ample background allows us to show off fabrics with fun elements, like the wonderful Tonga Jack Frost batik line with stars, snowflakes, snowy branches, and holly leaves! In shades of blue, both dark, like the wintery night sky, and light, like an icy lake, this pattern would make a wonderful gift for your granddaughter this year as Icy Princesses are all the rage!
A replacement paper package is available to make a second sample or expand the size of this quilt to a queen size layout (see the mock-up in the Official Samples section of the pattern page and reference the inside of the pattern for queen-size information).
A digitized quilting design set made by Quiltworx.com is also available, including the snowflakes we used to quilt two samples for this pattern.

Find Everything in One Place at Quiltworx.com!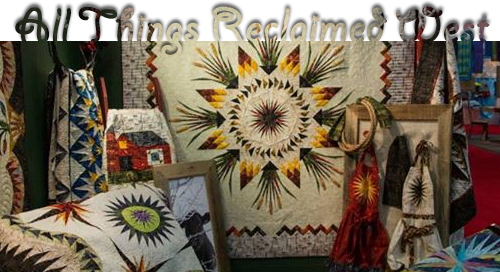 With the new fabric line launched, we've created a new Reclaimed West web page gathering all products related our Reclaimed West fabrics in one area whether it be quilt patterns, Quilt Dots, Batiks in Bloom, or Cut Loose Press patterns, and more.
New exciting patterns and products are added daily so check back often!
In the meantime, here's a sneak peek at upcoming products we will be posting online!
---
Batiks in Bloom – Now in Reclaimed West!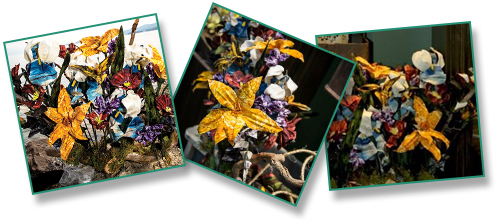 Although flower patterns have been around for a long time, Batiks in Bloom is taking these designs to a whole new level with fully-illustrated, step by step directions for creating flowers and bouquets, one flower design at a time!
Designer, Barb Niemeyer Fink has over 25 years experience with wreath and floral design work and has successfully translated her new flower pattern designs! She has used her flower packs to create a series of wreaths, bouquets, and table arrangements using Reclaimed West fabrics!
To purchase the individual seed packs, visit our website. Project sheets showing arrangements of multiple flowers are available under various seed pack listings and Reclaimed West fabrics have been shown as an option to batiks! Create a flower arrangement that will last forever and matches your quilt!
---
Quilt Dots also in Reclaimed West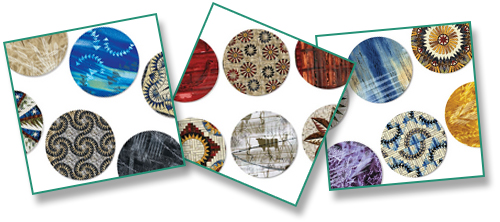 COMING SOON! We've ordered them and expect them in any day now…pins, magnets and Interchangeable jewelry for quilters…all in Reclaimed West!
---
Cindi McCraken Designs using Reclaimed West Fabrics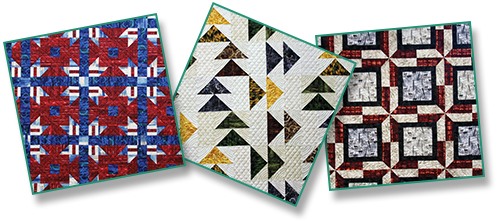 Our own Cindi McCraken has created three wonderful new patterns using our Reclaimed West fabric line! Fabric and kitting information is included with each pattern. From left to right, they are:
These can be purchased on our website by clicking on the links above!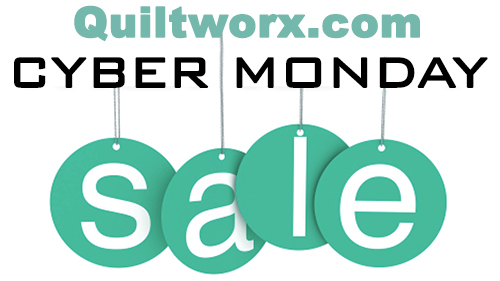 It's that time of year! Look for our Cyber Monday newsetter on Thanksgiving day to take advantage of amazing sale prices on December 1st!

Do you have an award winning quilt?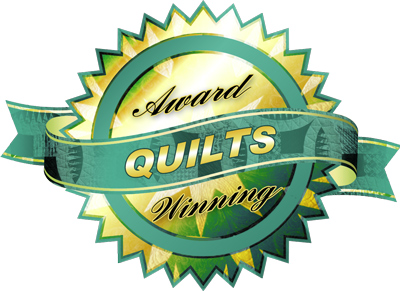 The October Award Winning Quilts is up on Facebook! Congratulations to the winners! If you have an award winning quilt made from a pattern designed by Quiltworx.com, send a picture to Ilyse@quiltworx.com and we will award you a $10.00 gift certificate when the publish our next newsletter!