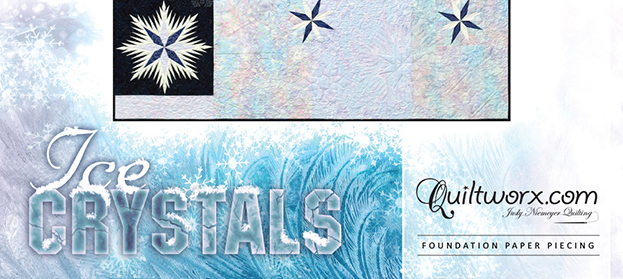 Ice Crystals was designed in 2014 and updated in 2017. The current pattern release includes fabrics from Batik Textiles. With floating units, engulfed in a sea of background fabrics, the Ice Crystals pattern is elegant, yet simple, fast, and affordable for the size of the finished quilt.  In shades of blue, both dark, like the wintery night sky, and light, like an icy lake, this pattern is a wonderful addition to your christmas or winter decor. An expansion paper package is available to expand the size of this quilt, as desired.  And, with only a few units, this design is a wonderful project for a workshop.  Finally, the open background space provides a canvas for creative quilting, with floating quilting designs, surrounded by accents and fill patterns of your choice!  A digitized quilting design set, made by Quiltworx.com is available, including the snowflakes we used to quilt two samples for this pattern.
Click below for a downloadable .PDF of various kitting handouts!
Pattern Size: 64″ X 84″
Price: $40.50
Pattern Includes: Instructions, Cover Sheet, Yardage Information, Foundation Papers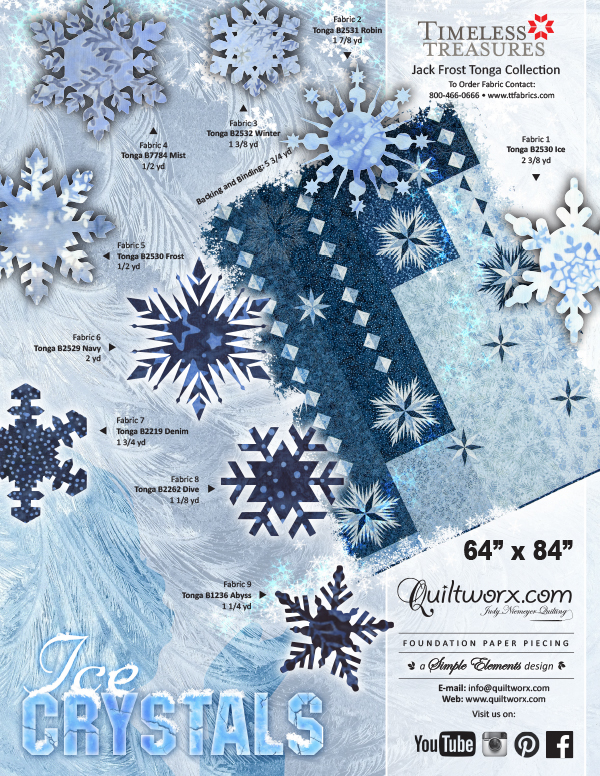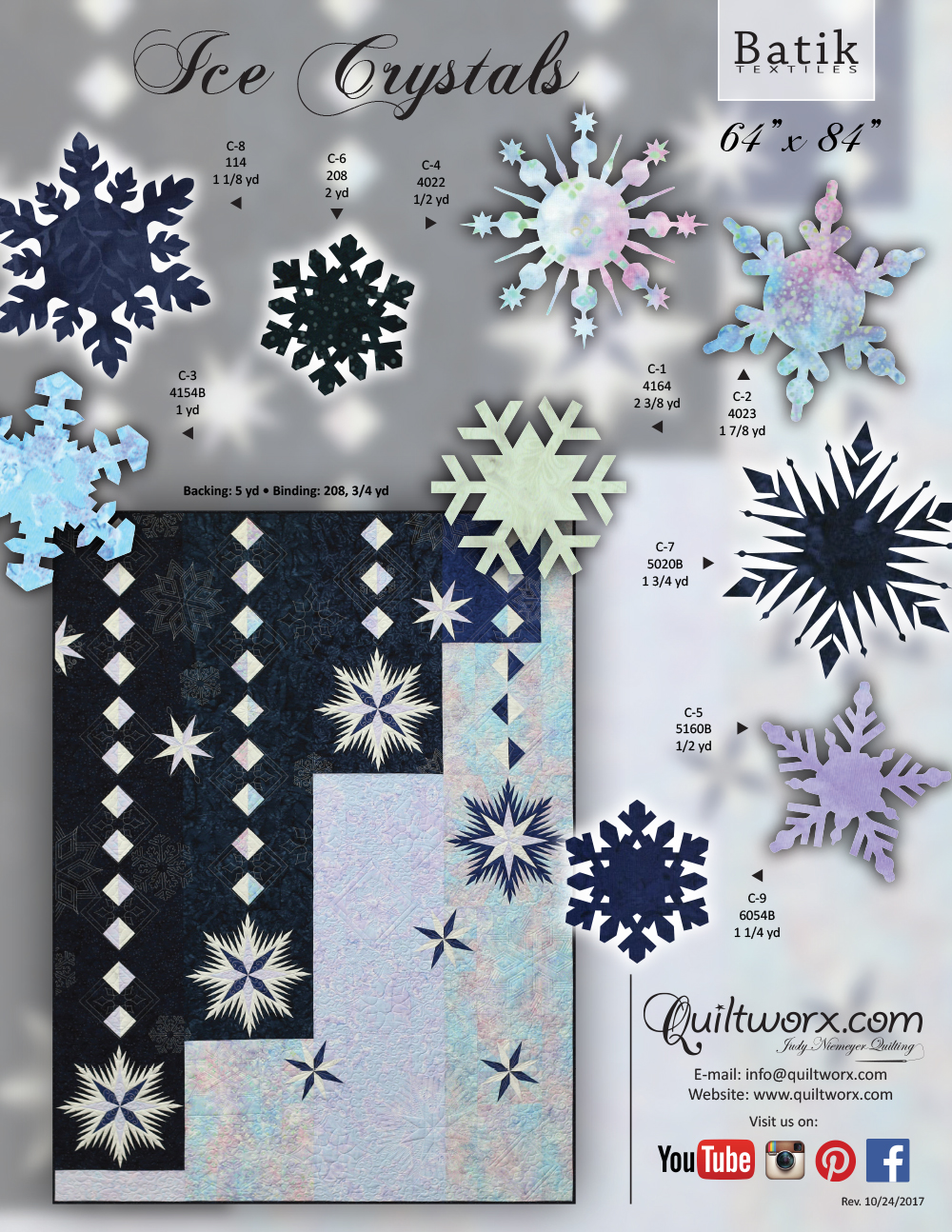 Related Products
Gallery
Quiltworx.com
2 years ago
Sharlene Jennings
Wow love it - can't wait to get mine done at Lazy M Lodge July 24 to 28 with Nancy Strath of Bow Bench Retreat helping us with monster's like this. I am using Seasonal Gatherings with the blue trees going vertical
Kathie Paradise
O goodness that quilt had to be put on my todo list. Love it
Laurel DesRoches Lashar
Lovely. I am having the hardest time making this. I am glad it was a success for you
Maureen Armstrong
What a beautiful quilt. I shall be 150 years if she before I finish all the quilts I want to make.
Billie Sudbrack
I absolutely love this design!
Brenda Barnett Retzlaff
I love it
Conny Coulleit
bravo zeer moooi