We are celebrating Judy's 60th birthday
with discounted patterns, and the official launch of Quiltster!
In honor of Judy's birthday on October 17th, we are offering 60% OFF of
Into the Northwoods, Southern Belles, & Butterfly Barnyard!
Noon TODAY until Noon TOMORROW!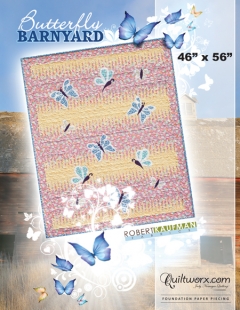 The sale starts at 12pm MDT, Monday, October 17th,
and ends at 11:59pm. MDT, Tuesday, October 18th.
Orders will ship at the end of the week.
To order your patterns, please click on the highlighted words or the pattern pictures above.

SNEAK PREVIEW!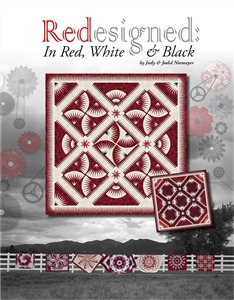 Looking for the perfect colorway for your Into the Northwoods and Southern Belles quilts? Watch for Judy's upcoming red and white fabric collections called Forever and Rosé. Enhancements to the pattern instructions for Into the Northwoods and Southern Belles (and many more!) are featured in her newest book available on November 1st, called Redesigned: in Red, White and Black!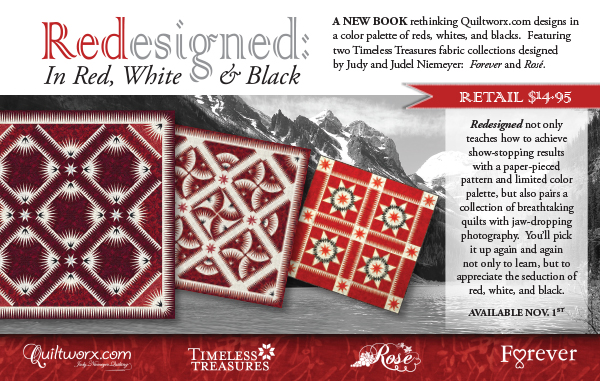 QUILTSTER LAUNCH PROMOTION!
Quiltster is announcing its official launch today on Judy's birthday! The patterns in Judy's Birthday Sale are available for you to audition fabrics! And, to celebrate the launch, today only, Quiltster is offering two amazing giveaways!
---
FREE PRISMATIC STAR!*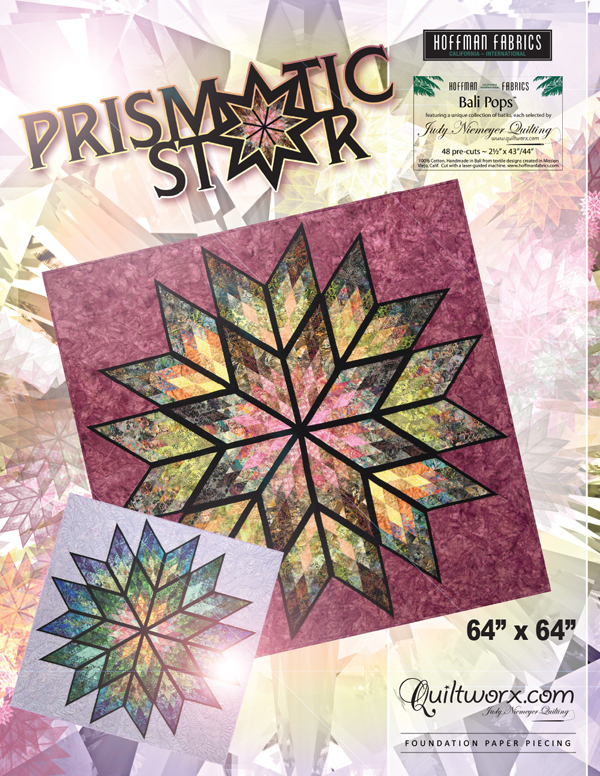 Sign up for an Annual Subscription on Quiltster during Judy's Birthday Sale and receive a free Prismatic Star (Pattern & Shipping…a $35 value)! Details on how to receive your pattern are provided at sign up on Quiltster.
*Promotion available for US sign-ups only.
---
WIN A FREE YEAR OF QUILTSTER!
Since Into the Northwoods, Southern Belles, and Butterfly Barnyard are Quiltster compatible, color one of them for Judy's birthday with your favorite fabrics, then post it to the Gallery and share it on Facebook! Be sure to use the #happybirthdayjudyniemeyer in the post.
On the afternoon of October 18th, we'll do a search for the #happybirthdayjudyniemeyer and one lucky winner will be selected to receive their first year of Quiltster for FREE! We'll find your payment and refund your sign up fees!

Last Birthday Sale Ever!
Judy has decided at the age of 60, this will be her last birthday sale. She can't AFFORD to get any older! So take advantage of this very special sale while you can! And, watch for other promotions such as our Cyber Monday Event, by signing up for our Newsletter at Quiltworx.com!
As always, thank you for your passion and support of our business. We really appreciate you!