Into the Northwoods was designed around the Robert Kaufman Batik Collection, Northwoods.  Robert Kaufman called us and expressed interest in our Glacier Pines Quilt Design, so we took advantage of this and started designing new 20″ blocks to fit in the center of the set-in borders.  This pattern is first in a line of designs that will show different 20″ center designs, which will ultimately be published through our Charm Elements program, to mix and match and make your favorite layout.  Each design will be published as a stand-alone pattern, then mix and match blocks will be available in the future, as we develop them.  We'd like to extend a special thanks to Robert Kaufman for the fabrics to make this design, to Certified Instructor, Cathie Sollman for completing the paper piecing of the units, and to Vicki Ibison, for her quilting of the quilt on the coversheet.
Click below for a downloadable .PDF of various kitting handouts!
Pattern Size: 92″ X 92″
Price: $63.50
Pattern Includes: Instructions, Cover Sheet, Yardage Information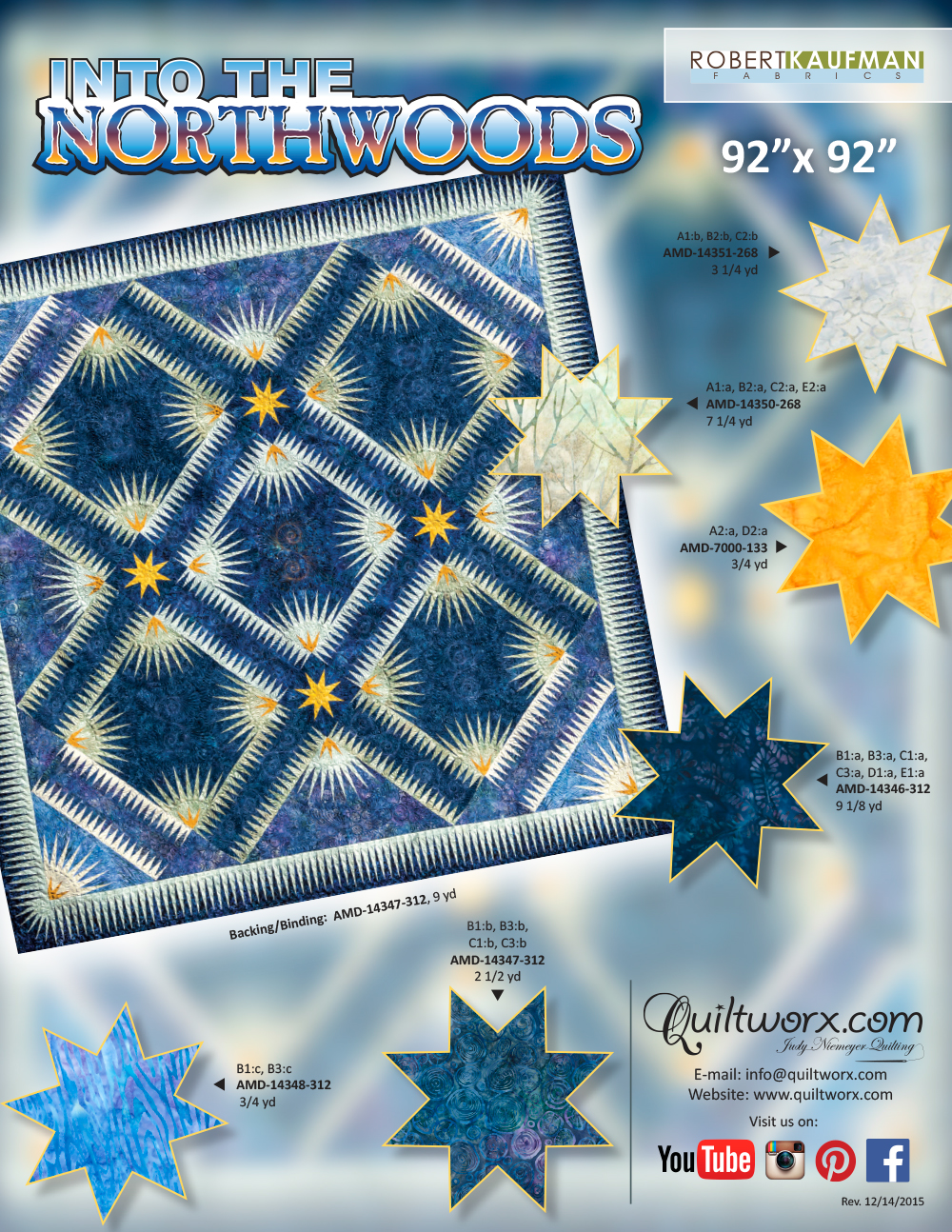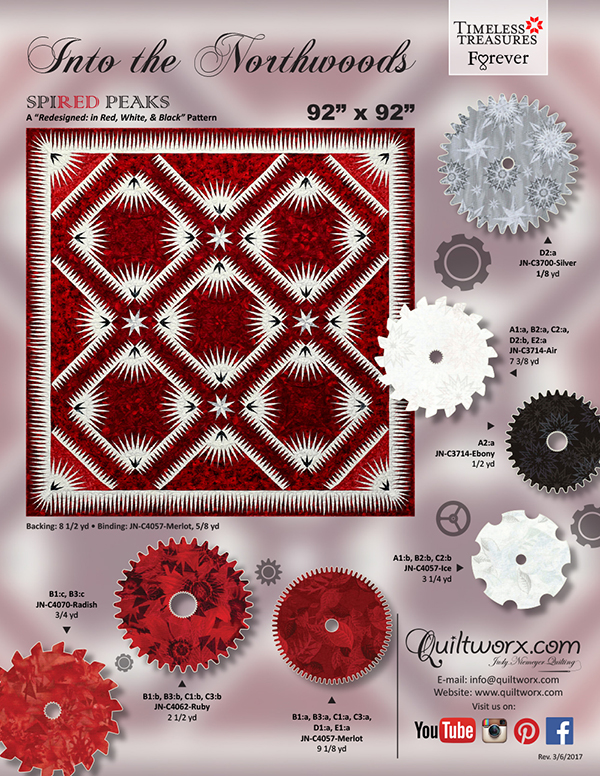 Related Products
Gallery
Load More
Sorry, there are no classes scheduled for Into the Northwoods at this time.