Bio
Hi! My name is Gina Schaefer also known as Auntie, Mama., Mrs. Schaefer and just recently, Gina. I like be in north eastern Colorado. I live on the prairie not in the mountains. Sunshine and fields of crops are my scenery.
I began my quilting journey about 25 years ago. I was always frustrated when points in my projects just didn't point. Even after ripping and reseeding multiple times, my points weren't perfect. Fortunately I was introduced to Quiltworx and foundation paper piecing. It changed my life! My points were actually points and I could make real curves look like curves! I was hooked . The Quiltworx designs have become my passion.
I have taught first grade for 35 years. My patience is unlimited. Teaching is also a passion of mine. I have been able to merge my two passions and now teach quilting. To find me, look on Facebook for Platte River Quilting. My classes are listed there. You can also contact me through my Facebook page or call me at+19707684462. I will travel too. If I am not offering a class you want, please ask.
Click on the images below to find Gina's gallery of quilts on Facebook!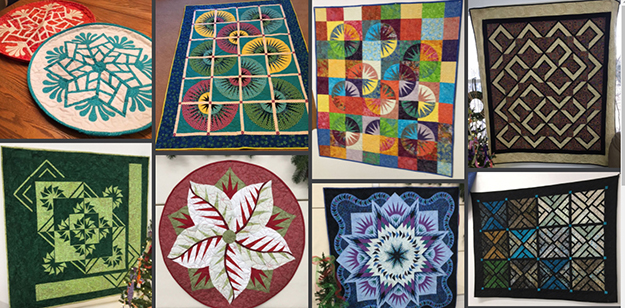 Sorry, there are no classes scheduled for Gina Schaefer at this time.