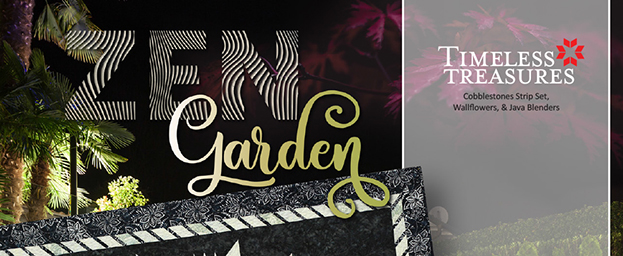 Zen Garden was designed by Judy and Brad Niemeyer as a beginner pattern to introduce quilters to paper piecing and constructing an exploded star quilt layout. The project requires (24) diamond blocks. We chose the Shimmering Star Mixer Block for this design and added the Striped Pieced Mixer Border. We created the diamonds using a Quiltworx Strip Set, which has (48) 2-1/2" x 42" strips that have been selected and sorted by Judy and Judel Niemeyer into (6) color groups with (8) fabrics ranging from light to dark. The quilt requires paper piecing and traditional piecing skills, including curved piecing, to complete.
Once you've finished this quilt, we recommend checking out Quiltster to see a variety of other diamond blocks that could be used to create this design. Likewise, if you would like to expand it, there is a border option that replaces Group C and will extend the design to 99" x 99". Quiltster will give you yardage and an image of your expanded design. It also gives you border options, so there is more than one expansion option to increase the size of your quilt.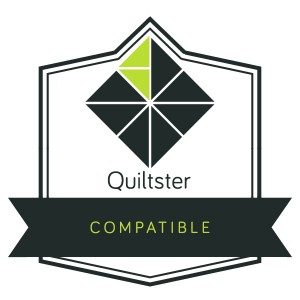 This pattern is Quiltster Compatible! This means you can color the quilt with your favorite Fabric Collection in Quiltster before you make it and obtain yardage! Click on the logo to the left to be taken directly to the Template page for this design in Quiltster. You may need to log into your account for the link to work. If you do not have a Quiltster account already, you will need to subscribe and log in before this link will work. Subscriptions can be obtained by going to http://www.quiltster.com, click on Subscribe!
Click below for a downloadable .PDF of various kitting handouts!
Pattern Size: 80″ x 80″
Price: $59.50
Pattern Includes: Instructions, Cover Sheet, Yardage Information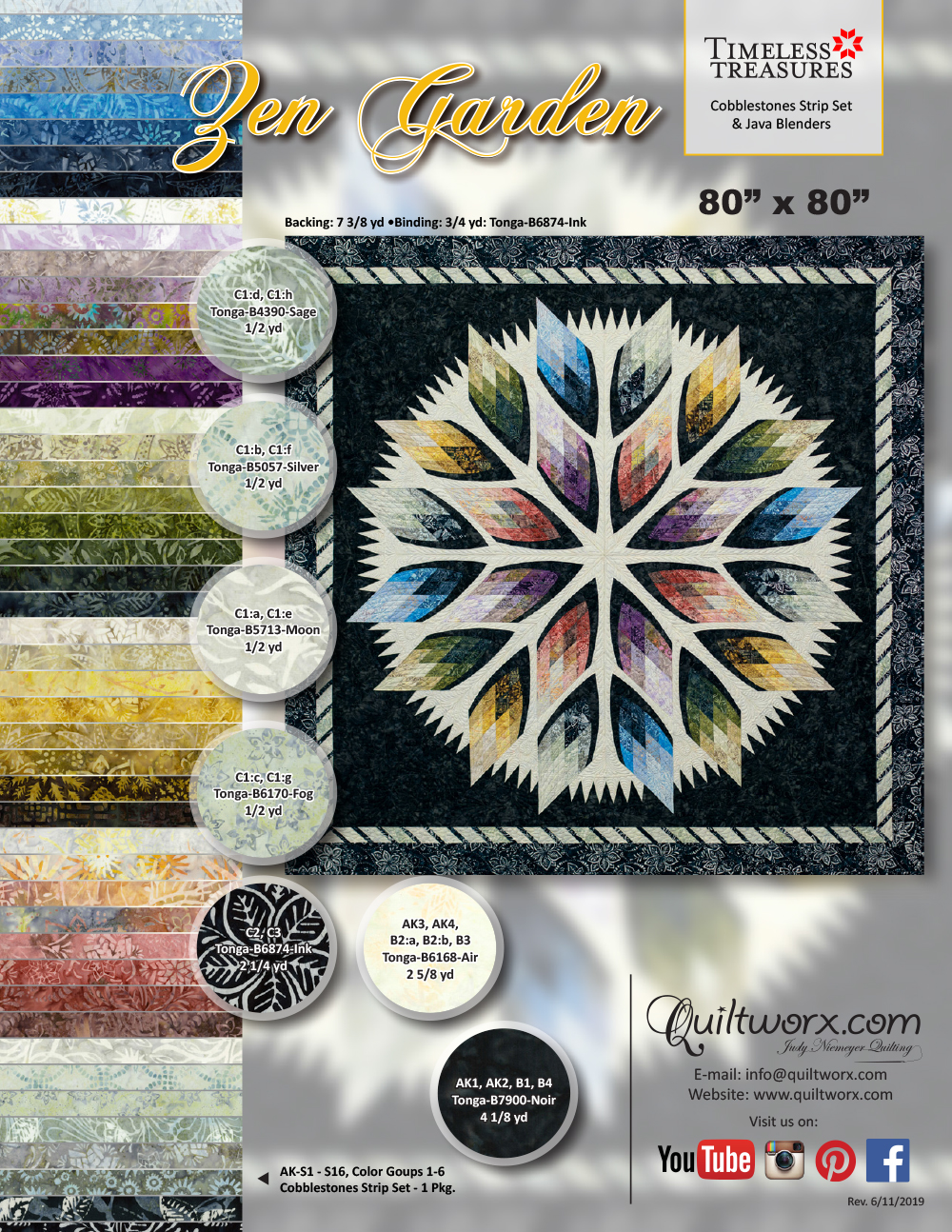 Related Products
Sorry, there are no classes scheduled for Zen Garden at this time.