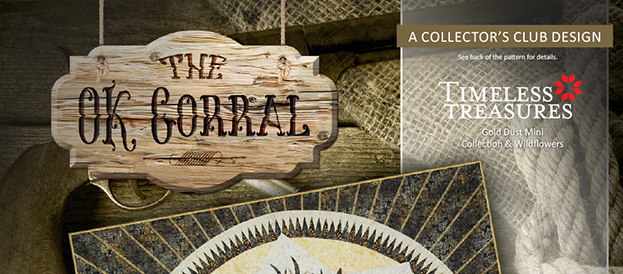 The OK Corral is a Collectors Club design created using Mixer Blocks from the Meadow Star Queen Medallion Layout.  The papers and units were designed by Judy and Bradley Niemeyer and the block layout and colorway was created by Judel Niemeyer.  The quilt is constructed using 3 distinct groups, (1) group is comprised of (8) Center Diamonds and referred to as Group A.  The next group consists of (8) 16" squares referred to as Group B.  The final group is a Queen border referred to as Group D.  There are (4) border groups.  There are no Group C blocks in this quilt.   The pattern is made using foundation paper piecing and may Quiltworx assembly techniques created for accuracy, speed, efficiency, and precision.
---

This pattern is available in Quiltster! This means you can color the quilt with your favorite fabric collections in Quiltster before you make it. Quiltster will even provide you with yardage!
Click on the Project button to access the pattern templates and begin coloring with fabrics uploaded from your stash and/or fabric collections from across the industry!  If you'd like to color your project and ultimately purchase the pattern and a kit within the app, click the Marketplace button! You may need to log into your account for the links to work.
If you do not have a Quiltster account already, you will need to subscribe and log in before these links will work. Subscriptions can be obtained by going to http://www.quiltster.com, click on Subscribe! 
---
Click below for a downloadable .PDF of various kitting handouts!
Pattern Size: 99″ x 99″
Price: $110.00
Pattern Includes: Instructions, Cover Sheet, Yardage Information, Foundation Papers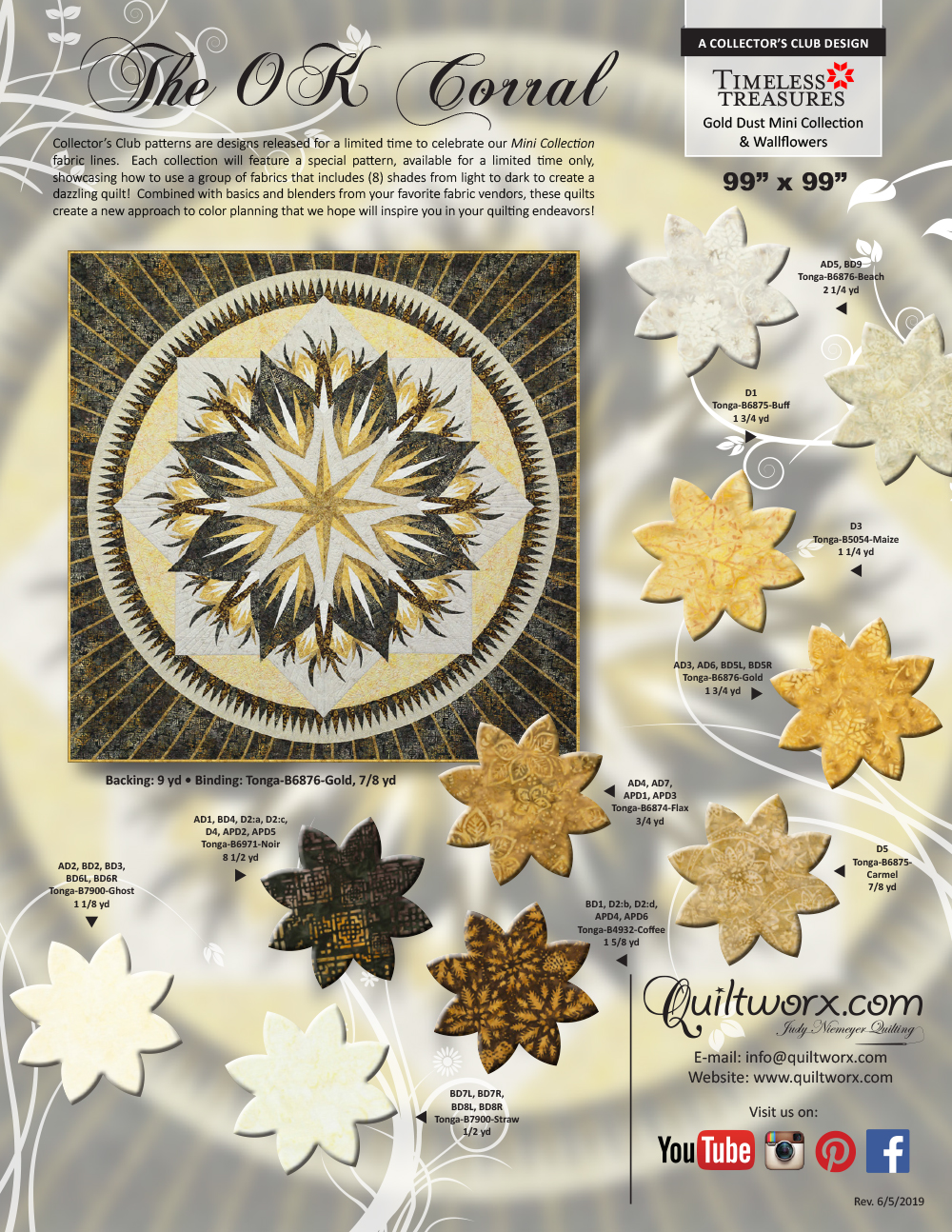 Related Products
Sorry, there are no classes scheduled for The OK Corral at this time.