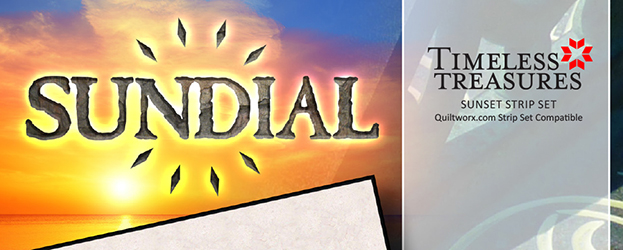 The Sundial foundation papers and strip piecing processes were designed by Judel and Bradley Niemeyer, both designers and developers for Quiltworx.com in 2018. This technique was designed to utilized strips in a fast, fun project that creates a dazzling 12 point medallion, reminding us of a Sundial. The quilt top is a great project for beginners, intermediate and advanced students, with all straight lined foundation strip piecing, and some very gradually curved piecing required for final assembly. It is compatible with Quiltworx 48-piece 2-1/2" strip sets and can also be expanded using Quiltworx On-Point Expansion packages, which would bring this design to 99" square.
To find shops carrying kits in the colorway shown on the coversheet, click

HERE

!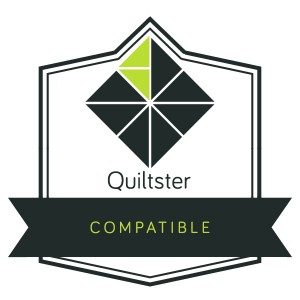 This pattern is Quiltster Compatible! This means you can color the quilt with your favorite Fabric Collection in Quiltster before you make it and obtain yardage! Click on the logo to the left to be taken directly to the Template page for this design in Quiltster. You may need to log into your account for the link to work. If you do not have a Quiltster account already, you will need to subscribe and log in before this link will work. Subscriptions can be obtained by going to http://www.quiltster.com, click on Subscribe!
Click below for a downloadable .PDF of various kitting handouts!
Size: 68″ x 68″
Price: $40.50
Pattern Includes: Instructions, Cover Sheet, Yardage Information, Foundation Papers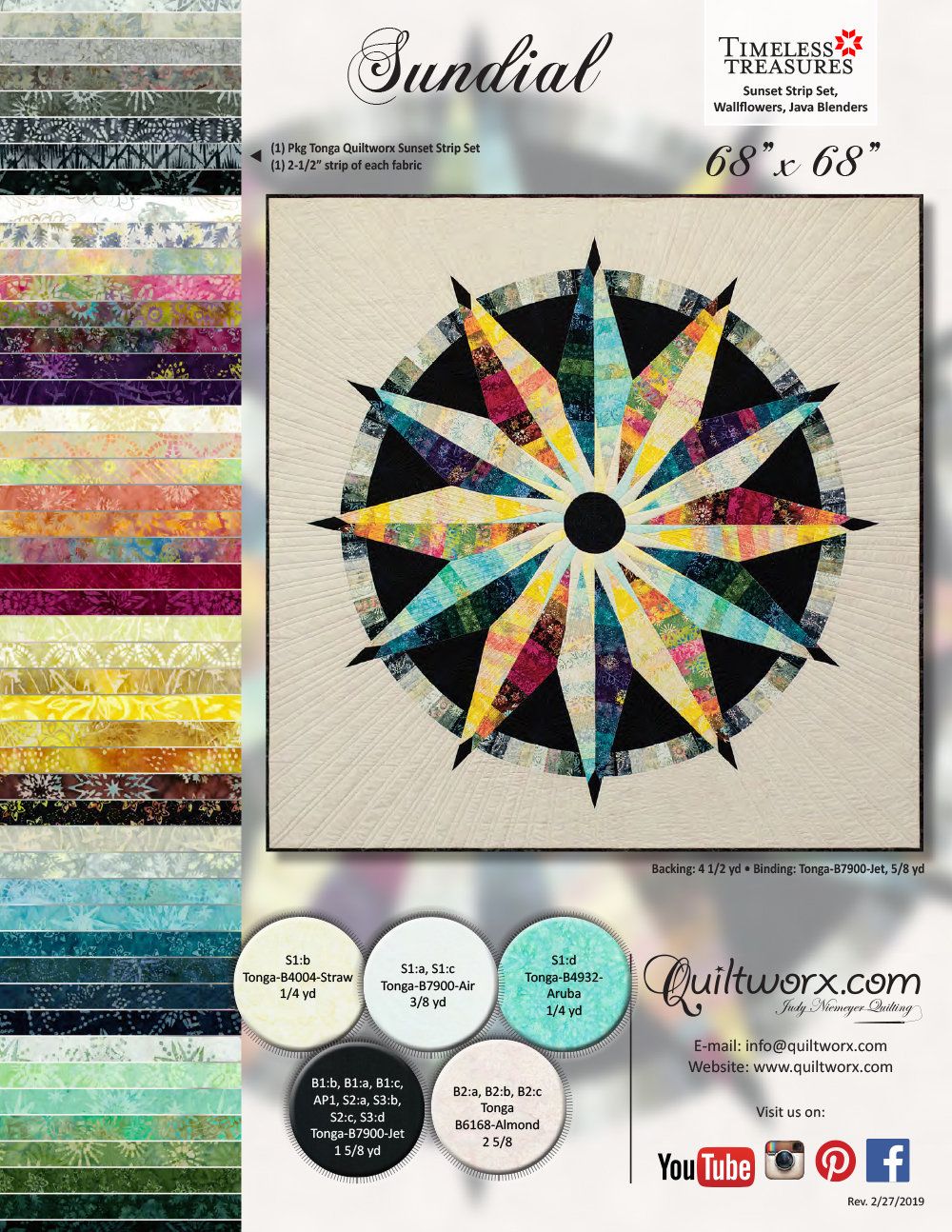 Related Products
Gallery
Quiltworx.com
2 weeks ago
Roberta Deferio Guenther
That's Beautiful
Eileen Somerset Nitsche
Just gorgeous
Brenda Baughman
Beautiful
Elizabeth Garling
beautiful
Susan Anderson-Krieg
Excellent
Carlene Lagle Ochsner
Donna Fellows. Very very cool. 🏅
Julie Bermel
Really love this one! Wonderfully done!
Nolan Val
Stunning colours and pattern. Well done
Sara Deubner
Literally, my mouth flew open when I saw this. Strikingly beautiful. Words do not match the effect it had on me!
Julie Bermel
Really love this one! Wonderfully done!
Vickie Horne
Simply beautiful
Clare Timmons
So different👏👏👏👏
Mary Arata Flores
Beautiful!
Mary Arata Flores
Beautiful!
Elizabeth Garling
beautiful
Cheryl Sorba Lagorio
Love it!
Pam Larry Bowser
Spectacular
Sorry, there are no classes scheduled for Sundial at this time.