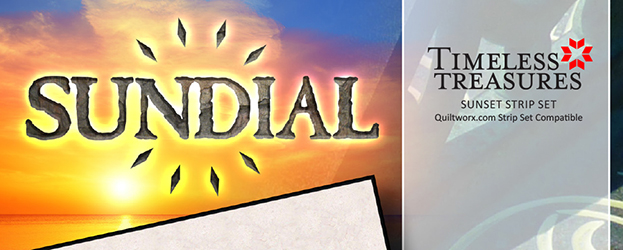 The Sundial foundation papers and strip piecing processes were designed by Judel and Bradley Niemeyer, both designers and developers for Quiltworx.com in 2018. This technique was designed to utilized strips in a fast, fun project that creates a dazzling 12 point medallion, reminding us of a Sundial. The quilt top is a great project for beginners, intermediate and advanced students, with all straight lined foundation strip piecing, and some very gradually curved piecing required for final assembly. It is compatible with Quiltworx 48-piece 2-1/2" strip sets and can also be expanded using Quiltworx On-Point Expansion packages, which would bring this design to 99" square.
There are many ways to expand your Quiltworx designs into larger sizes with compatible border packages by clicking the Buy Now button.  If listed, you should purchase the Introduction Booklet for the size quilt you want.  Then, you should select expansion borders of your choice.  The following information explains ways to expand your quilt.
To expand the 68″ to a 99″ Queen, purchase one of the 242D borders listed under the Buy Now button.
To expand the 68″ to an 80″ Wall Quilt, add a 257C border of your choice listed under the Buy Now button.
To expand this to a 118″ King, add a 257C Border, then a 118″ King Border of your choice listed under the Buy Now button.
To find shops carrying kits in the colorway shown on the coversheet, click

HERE

!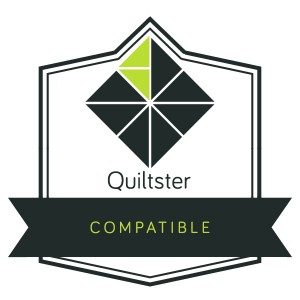 This pattern is Quiltster Compatible! This means you can color the quilt with your favorite Fabric Collection in Quiltster before you make it and obtain yardage! Click on the logo to the left to be taken directly to the Template page for this design in Quiltster. You may need to log into your account for the link to work. If you do not have a Quiltster account already, you will need to subscribe and log in before this link will work. Subscriptions can be obtained by going to http://www.quiltster.com, click on Subscribe!
Click below for a downloadable .PDF of various kitting handouts!
Size: 68″ x 68″
Price: $40.50
Pattern Includes: Instructions, Cover Sheet, Yardage Information, Foundation Papers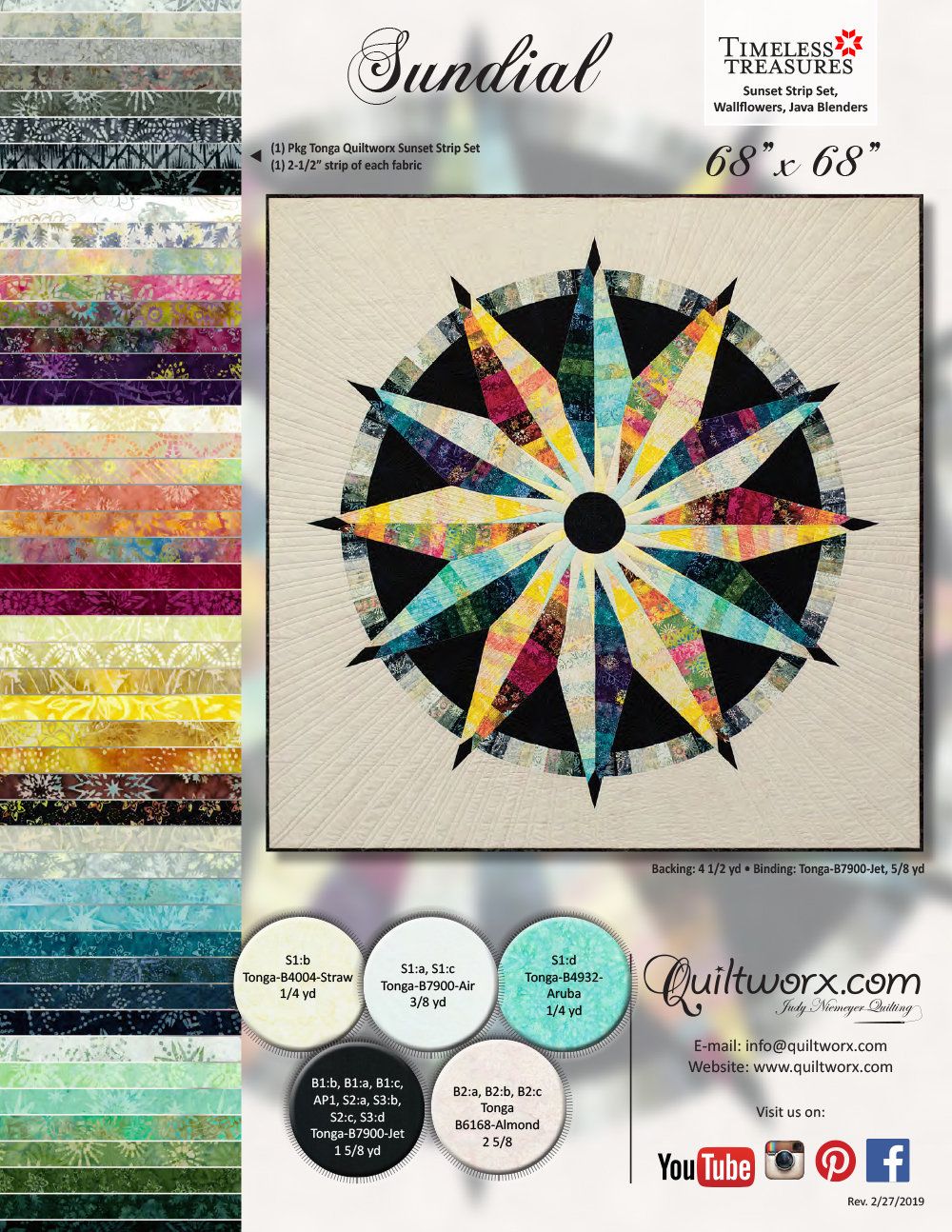 Related Products
Gallery
[fts_facebook id=10157449023292160 album_id=10157449023292160 posts=12 title=no description=no words=0 type=album_photos image_width=150px image_height=150px space_between_photos=1px hide_date_likes_comments=no image_position_lr=-0% image_position_top=-0% loadmore=button popup=yes hide_like_option=no ]