Judy and Bradley Niemeyer designed Summer Solstice for foundation paper piecing.  This quilt is one of our most popular selling designs and is taught around the world in workshops as an introduction to Judy's techniques. In 2014, the pattern was updated with a newly formatted set of instructions and in 2015 a new sample seen here on the cover sheet was made from our Seasonal Portraits fabric collection. For samples shown in other colorways, please check out the "Official Samples" Gallery, below!  Additionally, the Facebook Gallery is where you can find samples by our fans for color inspiration by others, as well.
The Quilt finishes to 58″ x 58″.
The Retail price is: $30.50
The package includes a full set of instructions and all of the foundation papers to make the entire quilt shown here.  Replacement papers and digitized quilting designs are available as companion products to this quilt.  If you want to make a second sample, simply purchase the replacement papers as shown in the Related Products area of the pattern.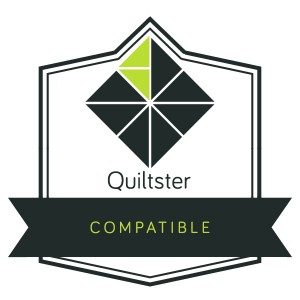 This pattern is Quiltster Compatible! This means you can color the quilt with your favorite Fabric Collection in Quiltster before you make it and obtain yardage! Click on the logo to the left to be taken directly to the Template page for this design in Quiltster. You may need to log into your account for the link to work. If you do not have a Quiltster account already, you will need to subscribe and log in before this link will work. Subscriptions can be obtained by going to http://www.quiltster.com, click on Subscribe!
Click below for a downloadable .PDF of various kitting handouts!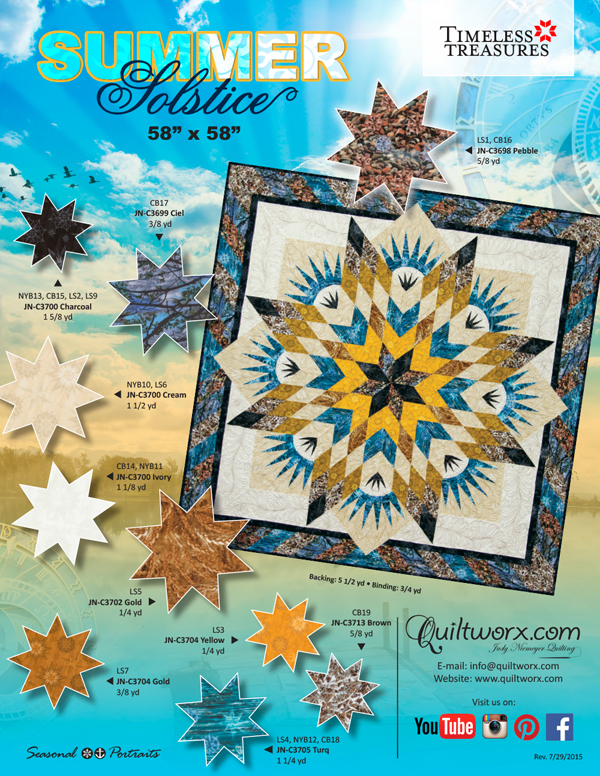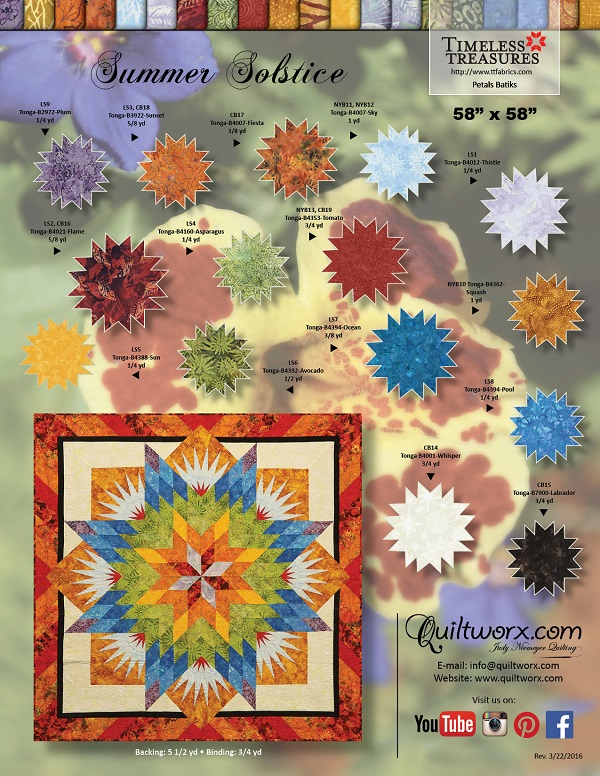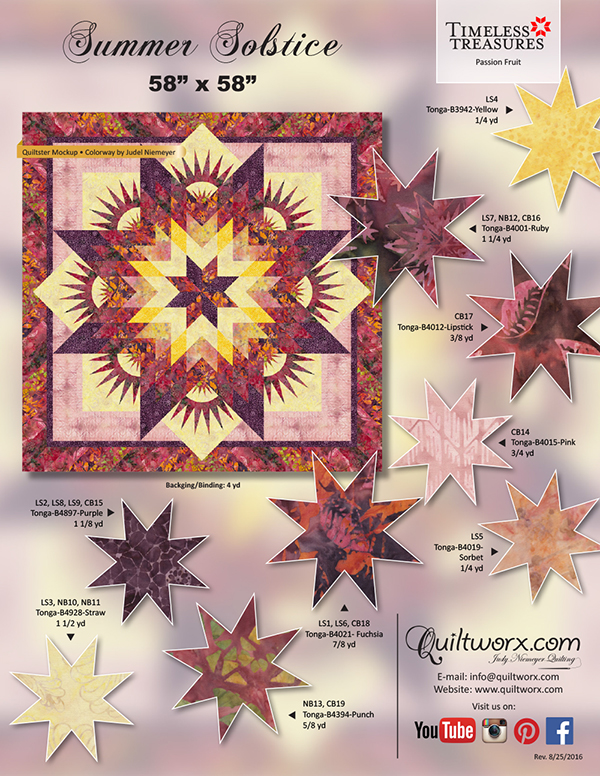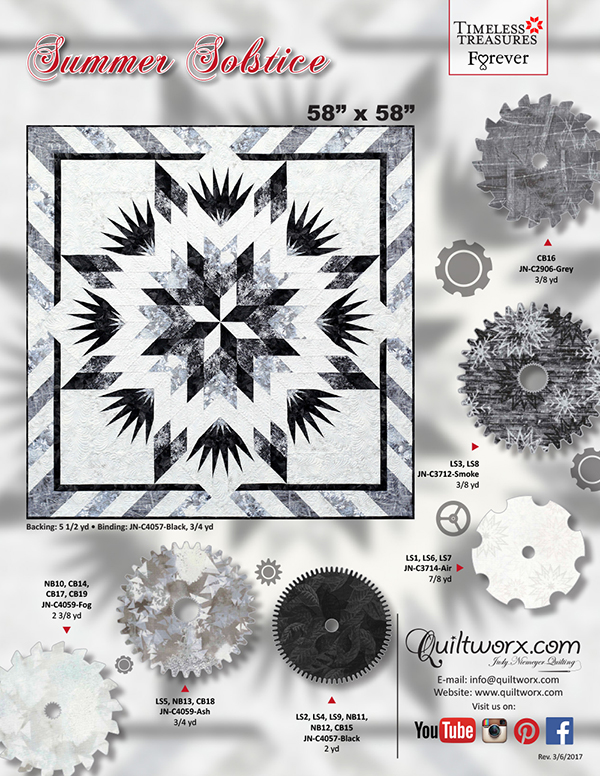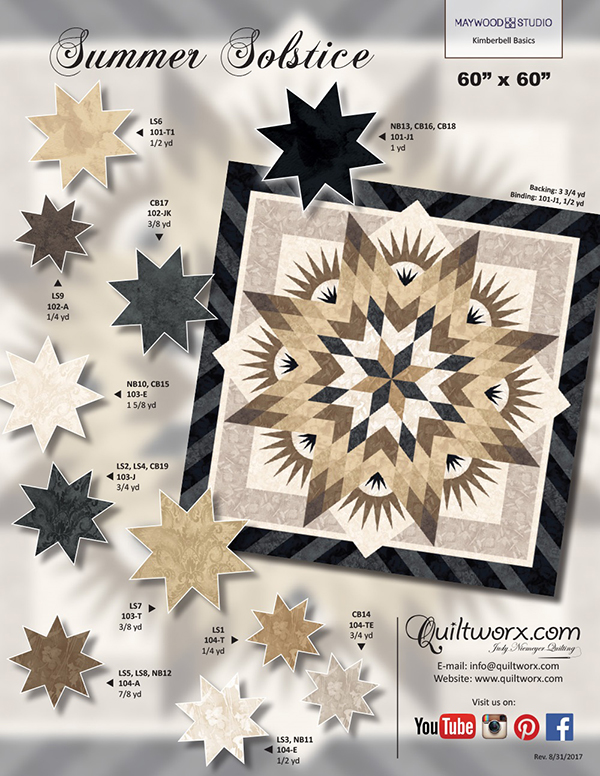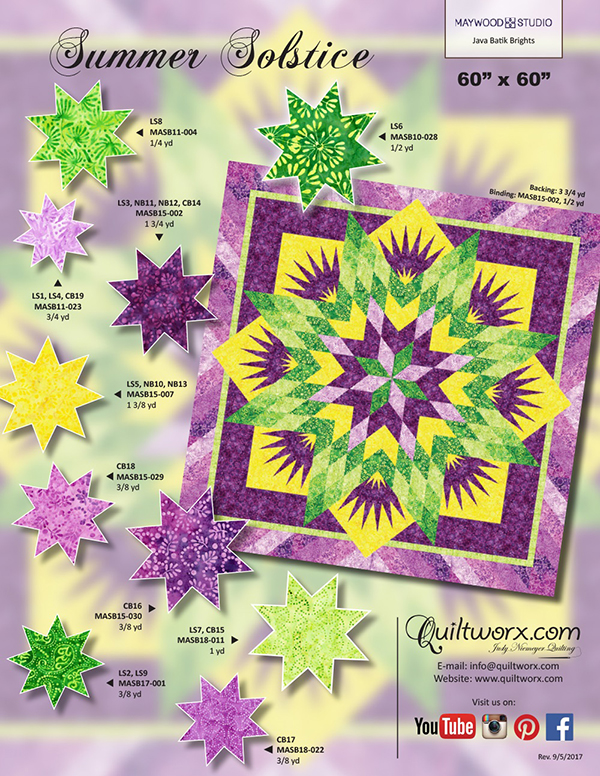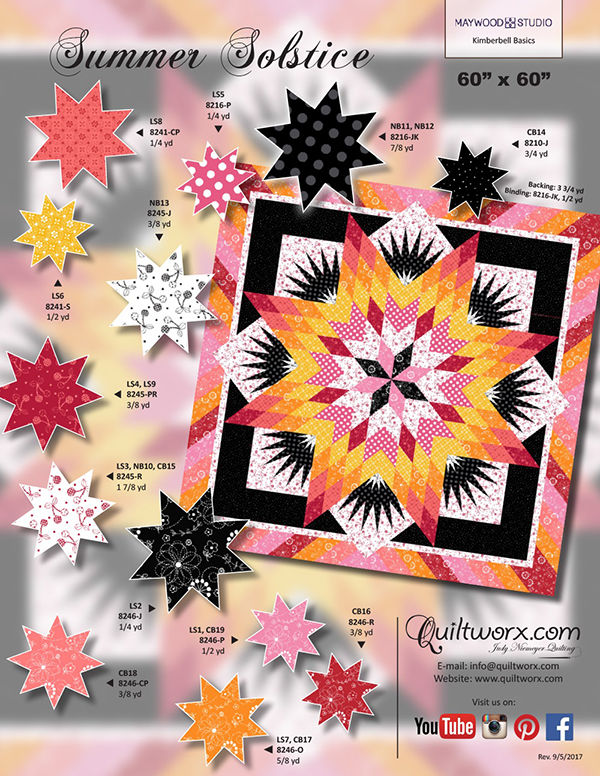 Related Products
Gallery
Load More