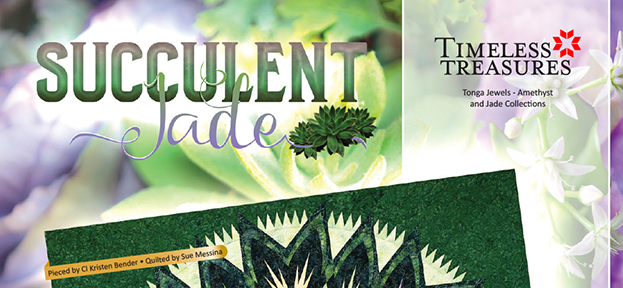 The Succulent Jade foundation papers, strip piecing processes and color concept were designed by Quiltworx.  The blocks in this quilt require a combination of paper piecing skills, strip piecing skills, and traditional piecing skills.  The block is used in a 91" x 91" layout that includes (48) diamonds.  The diamonds used in this quilt are called the Ribbon Star, Shimmering Star, the Log Cabin Star.  The diamonds are surrounded by a Spiked Ring Background and the fabrics selected exemplify a beautiful bloom Succulent called the Jade Plant.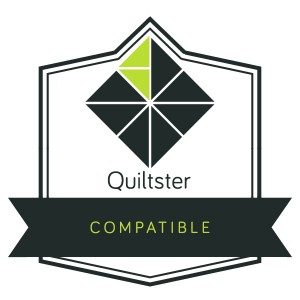 This pattern is Quiltster Compatible! This means you can color the quilt with your favorite Fabric Collection in Quiltster before you make it and obtain yardage! Click on the logo to the left to be taken directly to the Template page for this design in Quiltster. You may need to log into your account for the link to work. If you do not have a Quiltster account already, you will need to subscribe and log in before this link will work. Subscriptions can be obtained by going to http://www.quiltster.com, click on Subscribe!
Click below for a downloadable .PDF of various kitting handouts!
Size: 90″x 90″
Price: $79.00
Pattern Includes: Instructions, Cover Sheet, Yardage Information, Foundation Papers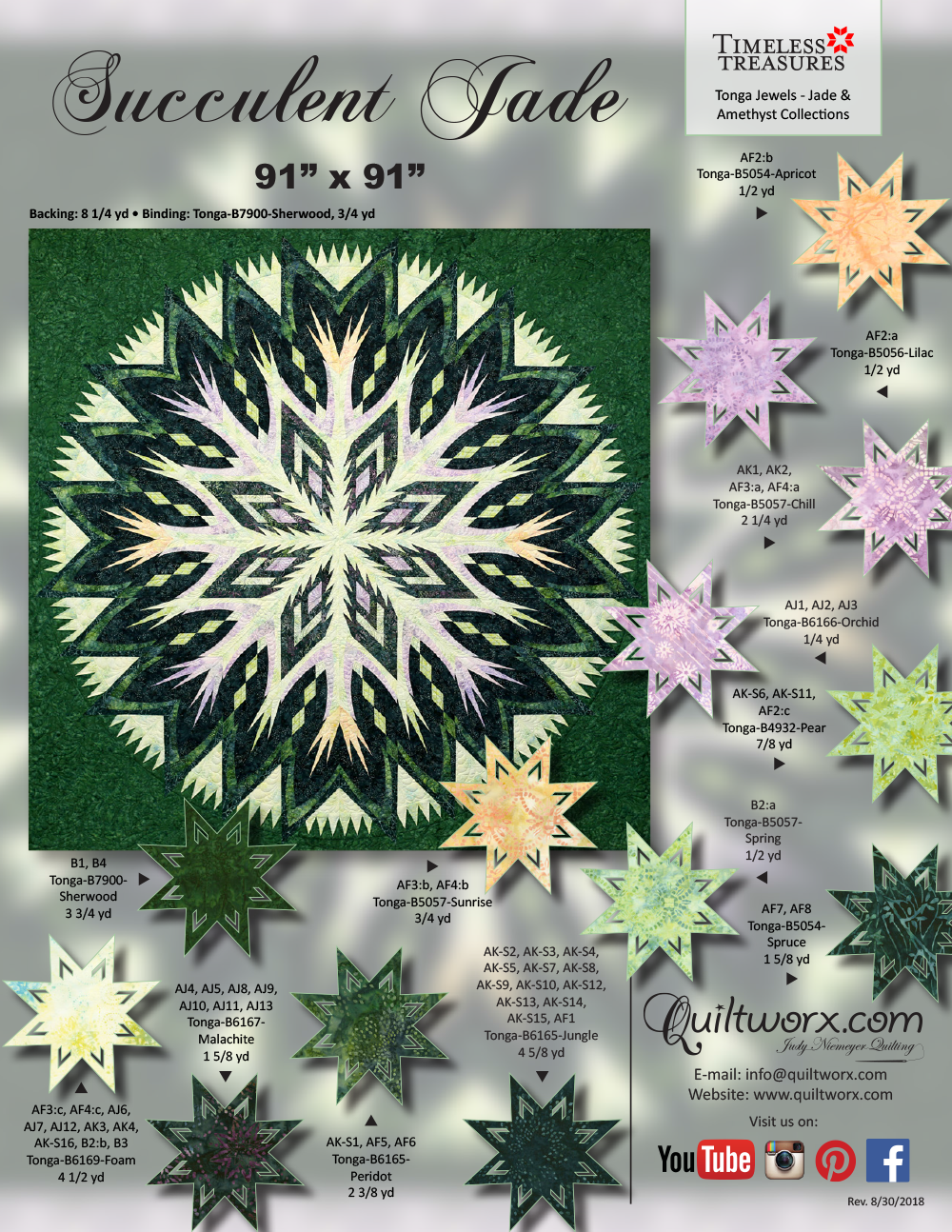 Related Products
Gallery
Quiltworx.com
1 month ago
Lou Ann Milks
CI Jodie Madison is amazing 💕
Toni Sullivan
Amanda Cowey here is another!
Quiltworx.com
6 months ago
Dorothy L Sand
I remember you doing this one, Jennifer. It is gorgeousf.
Pamela Grove
Just got all my materials to make this beautiful quilt. Can't wait to get started.
Jessie Davis
Hey! I recognize that!
Jannie Kazakwic
Janet Green
Sorry, there are no classes scheduled for Succulent Jade at this time.