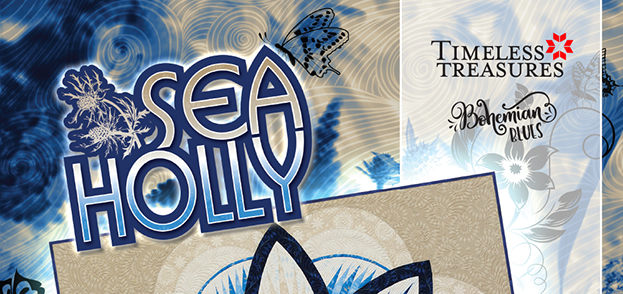 The Sea Holly layout includes 5 distinct groups to create a 65" x 65" quilt. The components include a Leaf Center, a Leaf Border, a Clamshell Background, a Clamshell Border, and Background. The pattern was designed by Judy and Bradley Niemeyer from Quiltworx.com.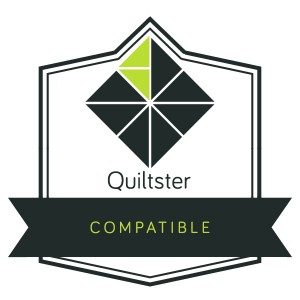 This pattern is Quiltster Compatible! This means you can color the quilt with your favorite Fabric Collection in Quiltster before you make it and obtain yardage! Click on the logo to the left to be taken directly to the Template page for this design in Quiltster. You may need to log into your account for the link to work. If you do not have a Quiltster account already, you will need to subscribe and log in before this link will work. Subscriptions can be obtained by going to http://www.quiltster.com, click on Subscribe!
Click below for a downloadable .PDF of various kitting handouts!
Size: 65″ x 65″
Price: $36.00
Pattern Includes: Instructions, Cover Sheet, Yardage Information, Foundation Papers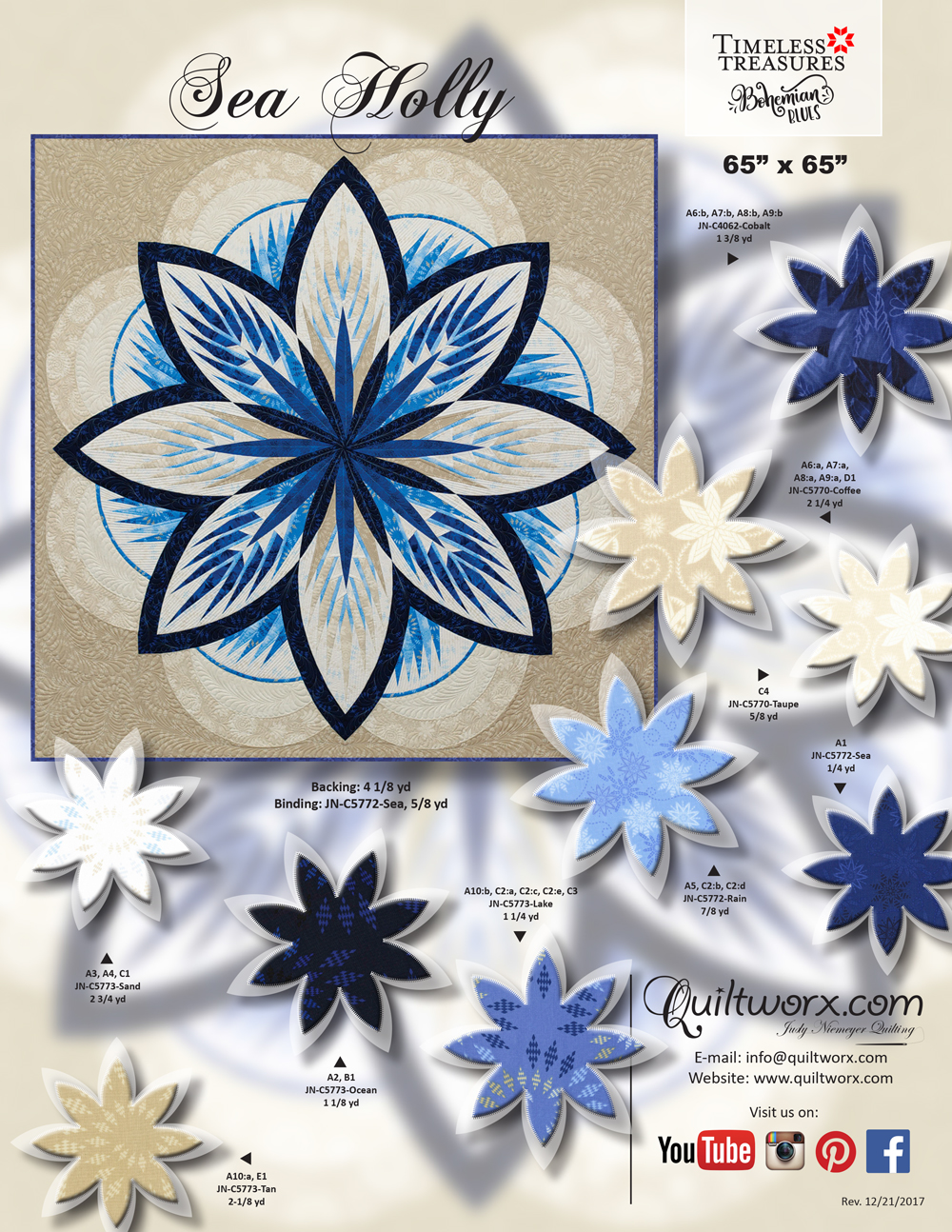 Related Products
Gallery
Quiltworx.com
3 months ago
Tommie West
Its looks like a lots of work.
Karen Crauder
The black really makes this dramatic.
Phoebe Weidner Hein
I like the 3 values in the curved part, lt, med, dark tan
Anne Bugslag
Jo if your doing 1 you may as well do 2
Maree Sayers
Absolutely beautiful. Might put this one on my to do list
Karolyn Robinson
Wow, that is beautiful
Diane Simpson
Looks awesome
Ellen Stark-Skippen
Its gorgeous! So dramatic!
Kim Beare
Wow. Love love ths!
Linda Townsend Gouge
So beautiful
Maureen Healey
DAM awesome !!!!!!!!!
Lynn Kitts
So beautiful! Julie Brown
Terry Syvertson
Gorgeous!!
Barbara MacDonald Mayo
Stunning!
Rosemary Simmons
Beautiful
Barbara Mccartney
Beautiful
Jo Page
Wow Like that. You could do that Maree Sayers
Josephine Sullivan
beautiful
Valerie Wilkerson
Flo Harris
Sorry, there are no classes scheduled for Sea Holly at this time.