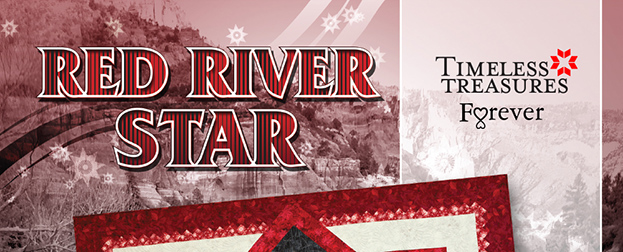 The Red River Star is a Qeen Size expansion of the Tarnished Windmill design, originally published in 2015. The pattern incorporates foundation paper piecing and was designed by Bradley and Judy Niemeyer. It teaches Quiltworx.com's latest strip piecing technique for completing lone star units whereby strips are sewn onto foundation paper to complete what we call a 'Strip Set'. After the strip sets are completed, they are cut apart, rearranged, and resewn into a diamond star point. The technique evolved from seeing some common assembly approaches between the Summer Solstice and Bali Fever Backgrounds. Judy began experimenting with ways to speed up the creation of a lone star block with a strip to eliminate cutting, while also minimizing fabric waste.
The lone star block in this pattern was designed using 3" strips for the strip piecing. It incorporates a series of Windmill blocks as well. The general assembly process was designed with no Y-Seams. It is also an incredibly efficient quilt for 99" x 99", using around 19 yards of fabric. The quilt on the coversheet was pieced and quilted by Quiltworx.com. A digitized Quilting Design is available.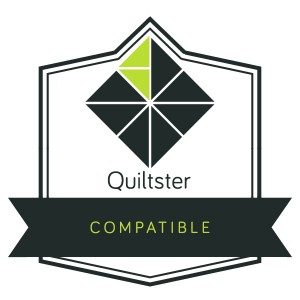 This pattern is Quiltster Compatible! This means you can color the quilt with your favorite Fabric Collection in Quiltster before you make it and obtain yardage! Click on the logo to the left to be taken directly to the Template page for this design in Quiltster. You may need to log into your account for the link to work. If you do not have a Quiltster account already, you will need to subscribe and log in before this link will work. Subscriptions can be obtained by going to http://www.quiltster.com, click on Subscribe!
Click below for a downloadable .PDF of various kitting handouts!
Pattern Size: 99″ x 99″
Price: $62.00
Pattern Includes: Instructions, Cover Sheet, Yardage Information, Foundation Papers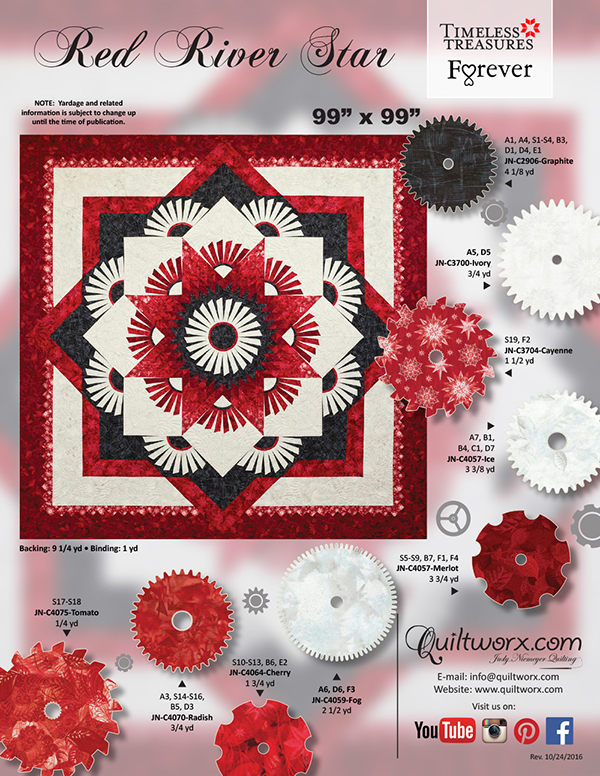 Related Products
Gallery
Quiltworx.com
1 year ago
A beautiful and unique work of art. Juanita the quilt is as impressive as it is extraordinary. Many years ago my grandmother inspired me to follow in her footsteps of quilting but I didn't follow through and now you have renewed that interest!.
What was the finished size? It looks like it might fit a king bed.
So proud of Juanita! And Beth Cox's quilting is stunning
Who quilted it?
That quilt is gorgeous up close! Way to go, Juanita!! You're such a star!!
She SHOULD have, too! Look at that quilting accentuating her color choices and work!
WOW! You must have been SO EXCITED! Good for you!
Congrats
Beautiful
Congratulations, Juanita. Your quilt is exquisite.
Beautiful, congrats
Great job, beautiful quilt!!!
Love the quilting too.
Beautiful !!!
Congratulations. It's beautiful
Beautiful!!!!!!!
Beautiful
Beautiful
Beautiful!
Beautiful
Congrats It is beautiful
Gorgeous great work.
Congratulations to Juanita -- it's a beautiful quilt
Beautiful!
Beautiful
Sorry, there are no classes scheduled for Red River Star at this time.