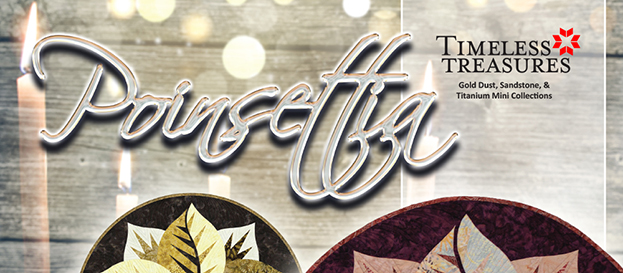 Judy and Brad Niemeyer designed the layout, instructions, and foundation papers for the Poinsettia Table Topper pattern. A collection of fabrics designed by Judy and Judel Niemeyer with Timeless Treasures were selected to make the samples shown on the cover (collections include the Gold Dust, Titanium, and Sandstone Mini Collections). A sewing technique called foundation paper piecing is used to assemble the units required to make this quilt. Curved piecing is used to join the units after the foundation piecing is completed.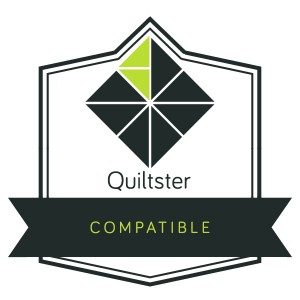 This pattern is Quiltster Compatible!  This means you can color the quilt with your favorite Fabric Collection in Quiltster before you make it and obtain yardage!  Click on the logo to the left to be taken directly to the Template page for this design in Quiltster.  You may need to log into your account for the link to work.  If you do not have a Quiltster account already, you will need to subscribe and log in before this link will work.  Subscriptions can be obtained by going to http://www.quiltster.com, click on Subscribe!

Click below for a downloadable .PDF of various kitting handouts!
Pattern Size: 30″ Diameter
Price: $23.50
Pattern Includes: Instructions, Cover Sheet, Yardage Information, Foundation Papers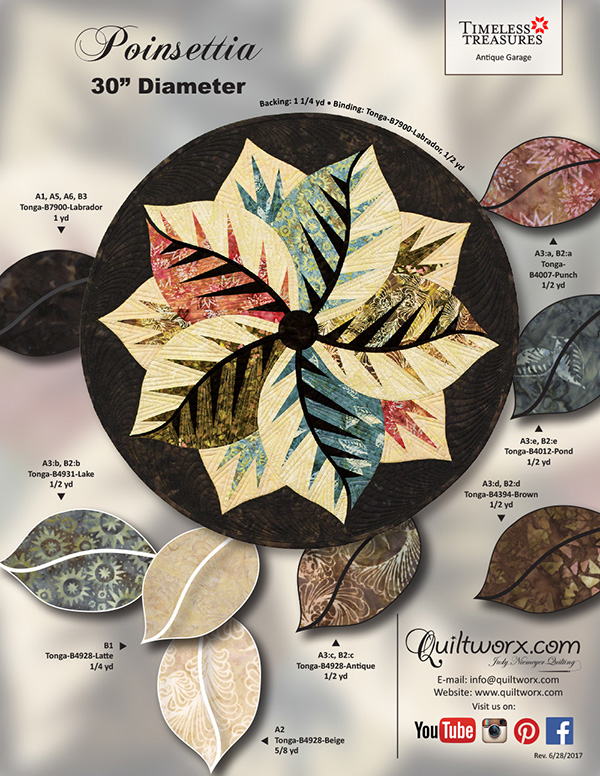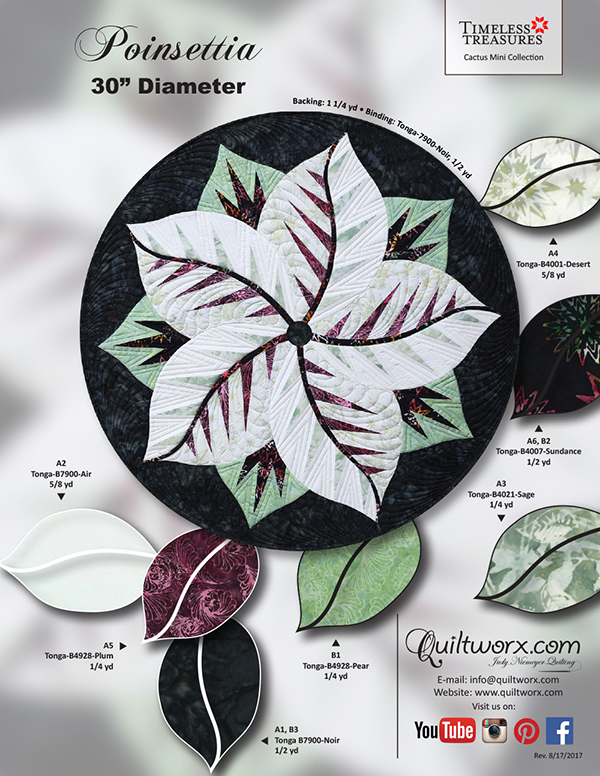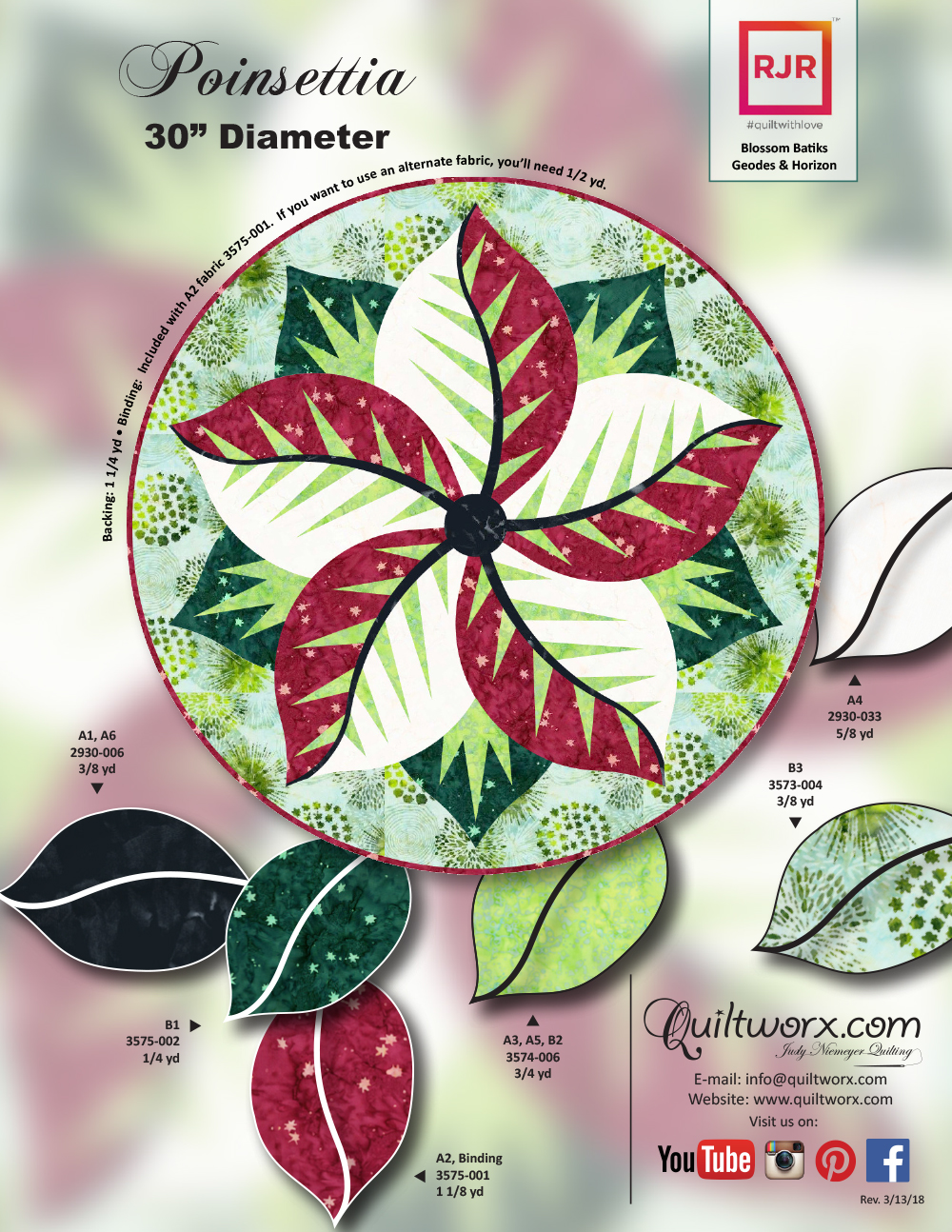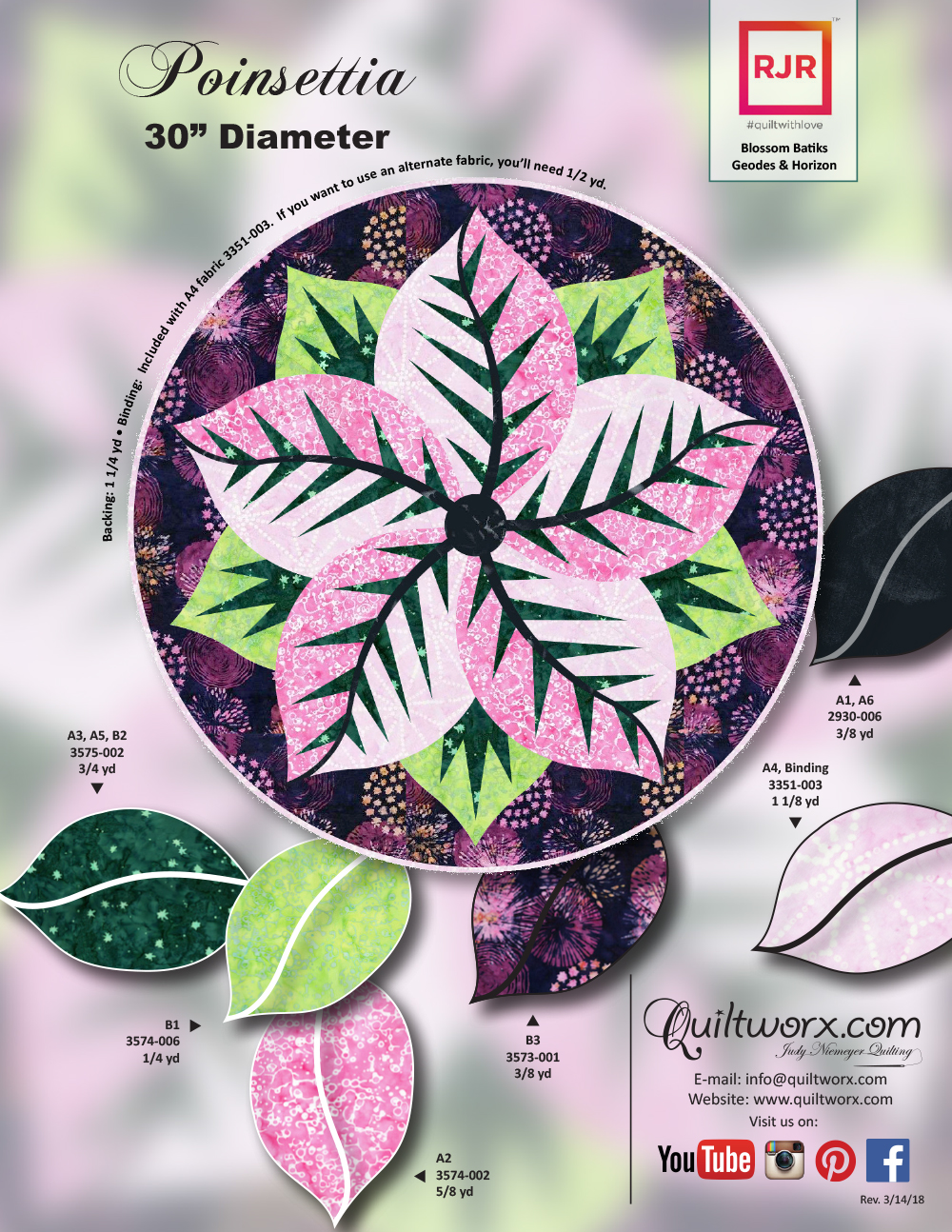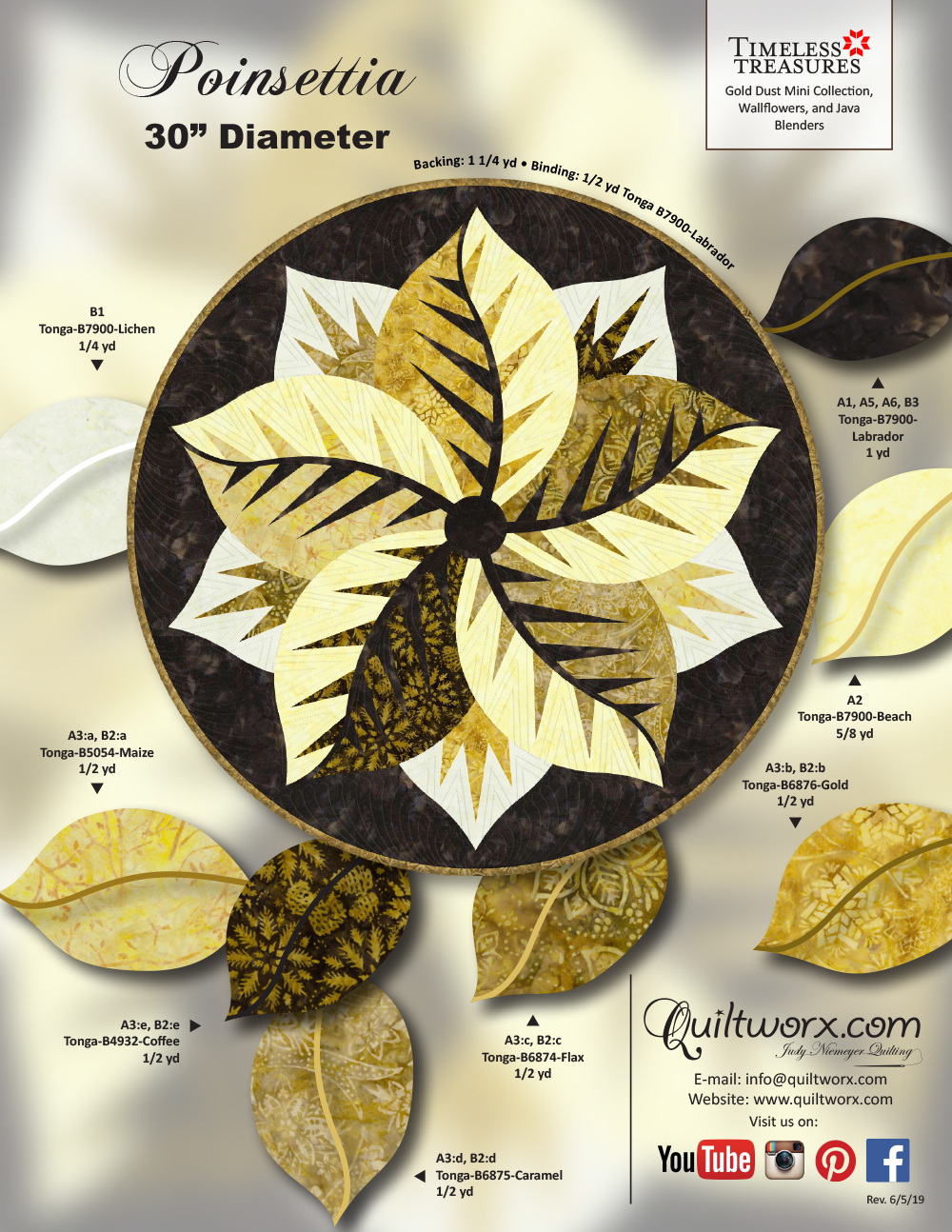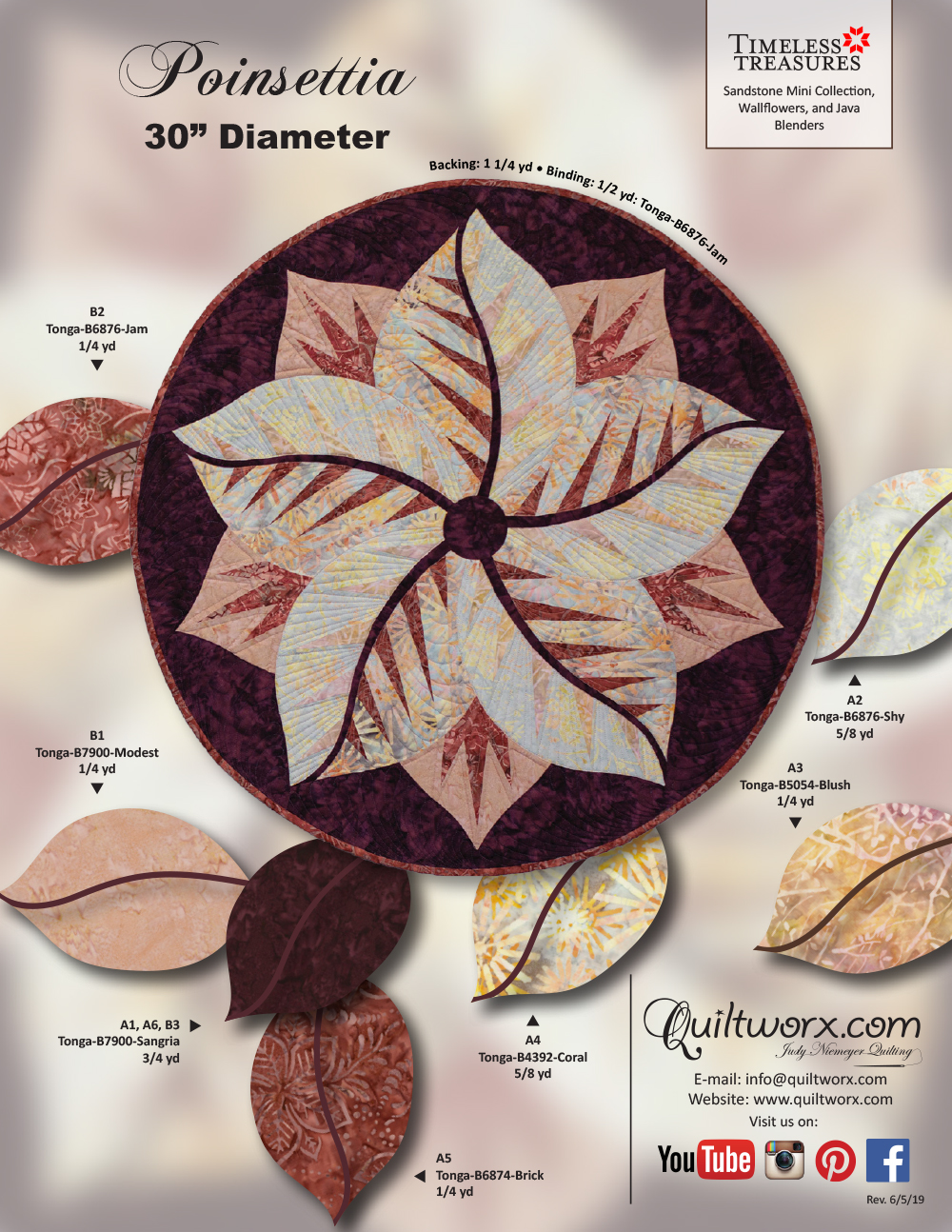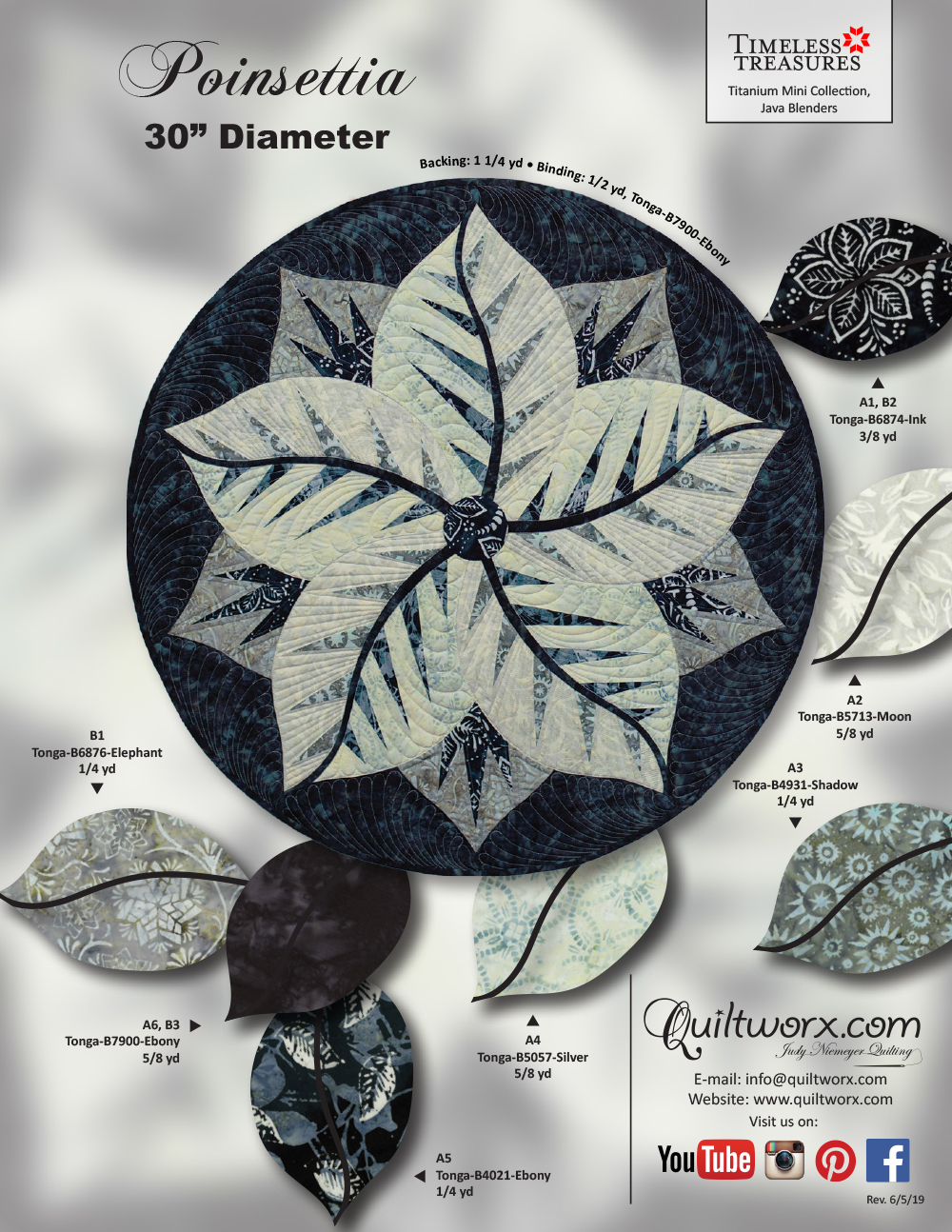 Related Products
Gallery
Quiltworx.com
Poinsettia, Quiltworx.com, Made by Jane Schwab Coons
Juleen Jaeger
Is there a pattern available for this? It's gorgeous!
Rosella Gallegos
Wonder if their is a pattern?
Judy Wecker Haskell
Gorgeous! I want this one to make!
Jo-Ann Turner
This is so beautiful!
Kathy Nyquist
Beautiful - choice of colors AND the quilting!
Karen Cutbirth
That is beautiful how talented you are !
Mary Holloway
Gorgeous! Who did the fabulous quilting. No mention of the quilter.
Nancy Paine
Beautiful. Love your color choices .
Valerie Newbery
I love it so beautiful.
Teresa Barger Harper
So pretty but the quilting is spectacular
Elizabeth Valliere
The quilting is so complimentary to the pieced work.
Denise Sawers
Not without a pattern and a lot of time!
Jenny Clark
LOVE the quilting! It's beautiful
Joyce Newell Kneer
That's beautiful, love your colors.
Jeri Ervin
Fabulous and the quilting tops it off
Judy Wallbank Thompson
Absolutely beautiful
Joyce Joyce
Very beautiful awesome work very talented
Pat Lemaire
Wow! That is beautiful.
Donna Hixon
Beautiful !!,
Denise Petrovich
SPECTACULAR!
Shelley Potts
Wow, gorgeous!
Anne Brennan
Gorgeous quilting!
Merlyn Morse
very very nice
Carol Delahoussaye
Beautifully done