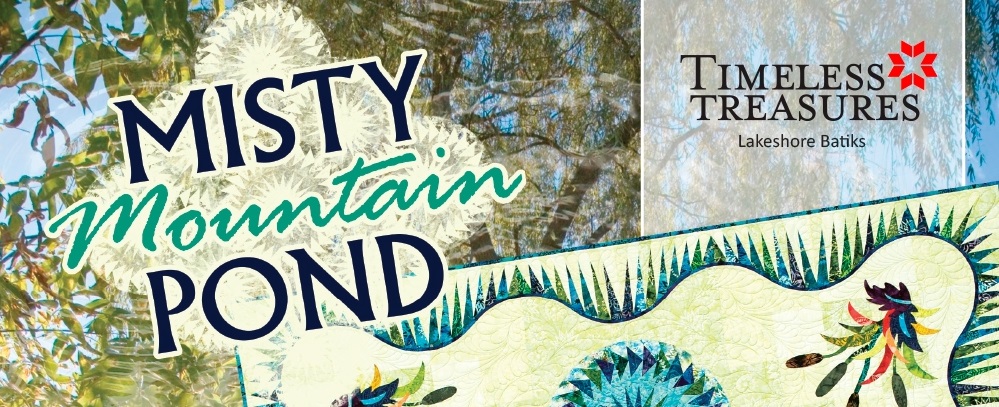 Misty Mountain Pond has been a staple in the Quiltworx pattern collection since 2006. It has been off the market for some time, slated for updating to meet current publication standards. In 2015, Judy and Judel Niemeyer released a fabric collection called Lakeshore by Timeless Treasures and we knew it was the perfect group of fabrics to use for a new Misty Mountain Pond sample. We are excited to announce that the pattern is finally available for re-release! The pattern features foundation paper piecing, floating points, and Template Layout Sheets. In addition, we have created layout sheets for the design that are now printed on newsprint and can be used with your fabrics all facing right-side-up. The pattern also features updated appliqué instructions featuring Judy's new appliqué technique based on the Stitch-N-Peel Stabilizer product. Finally, we have created a digitized quilting design with this pattern. It is rewarding to re-release this design to meet our current design standards and also to feature fabrics designed by Judy and Judel Niemeyer. We hope you enjoy the updated pattern!
Click below for a downloadable .PDF of various kitting handouts!
Pattern Size: 80″ X 80″
Price: $48.00
Pattern Includes: Instructions, Cover Sheet, Yardage Information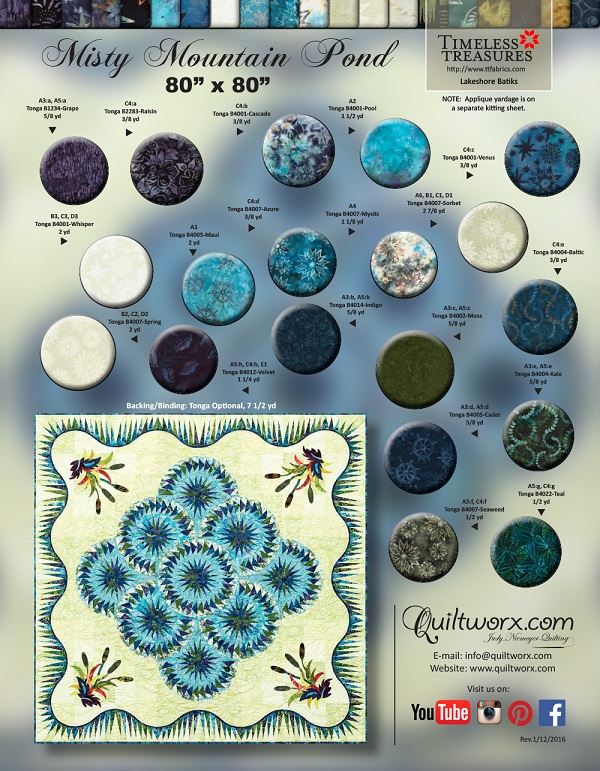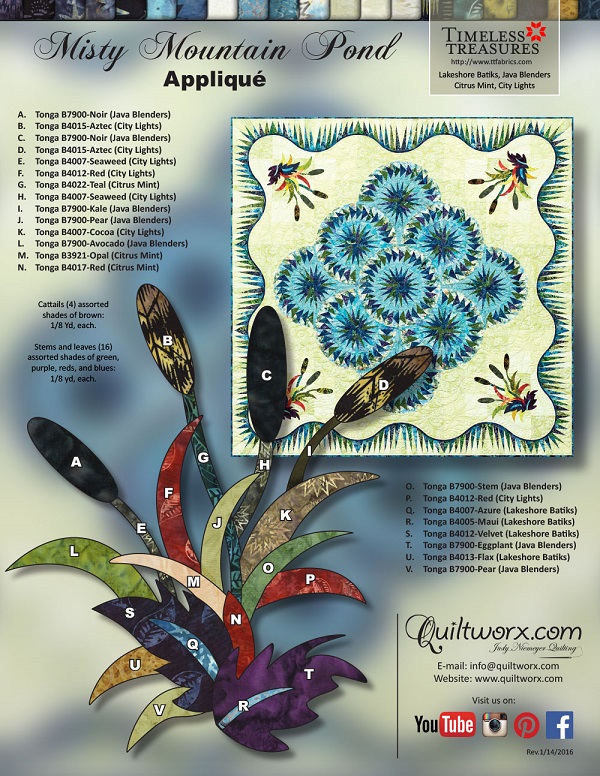 Related Products
Gallery
Quiltworx.com
1 year ago
Karen Brennan
I love the quilting on this beautiful quilt.
Mea Morton-Messenger
Gorgeous
Ruby Harris
Would like to make this one