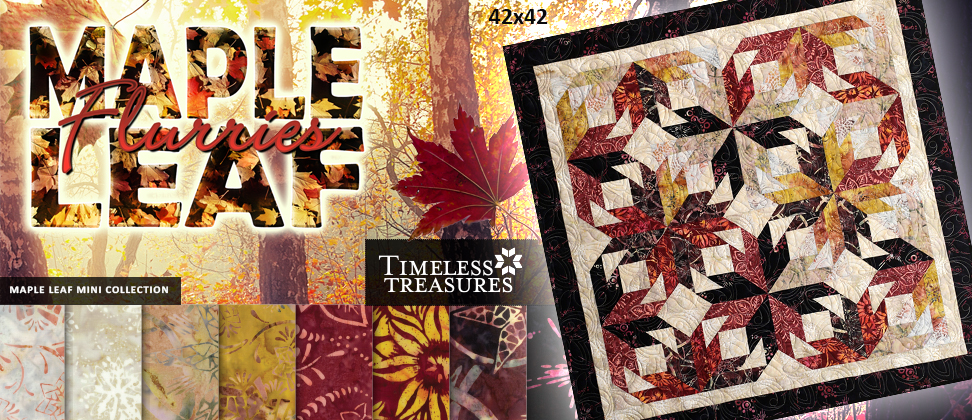 Judy and Bradley Niemeyer designed the foundation papers, template layout sheets, cutting techniques and paper piecing instructions used to assemble the Maple Leaf Flurries Wall Hanging. The pattern was designed using papers from the Indian Summer pattern, but cutting instructions have been updated to take advantage of 2-1/2" strips.
If you would like to increase the size of this design, you'll need to purchase Maple Leaf Flurries Replacement Papers located by clicking the Buy Now button.
Each row you add in each direction, will increase your quilt size roughly 8-1/2". The table below shows you how many replacement papers you need for different sized quilts, which size it will make, how many 3" strips you need for Unit A, and how many 2-1/2" strips you will need. It will also tell you how much additional yardage you will need to purchase for the the border prints.  Click the table graphic below to enlarge it.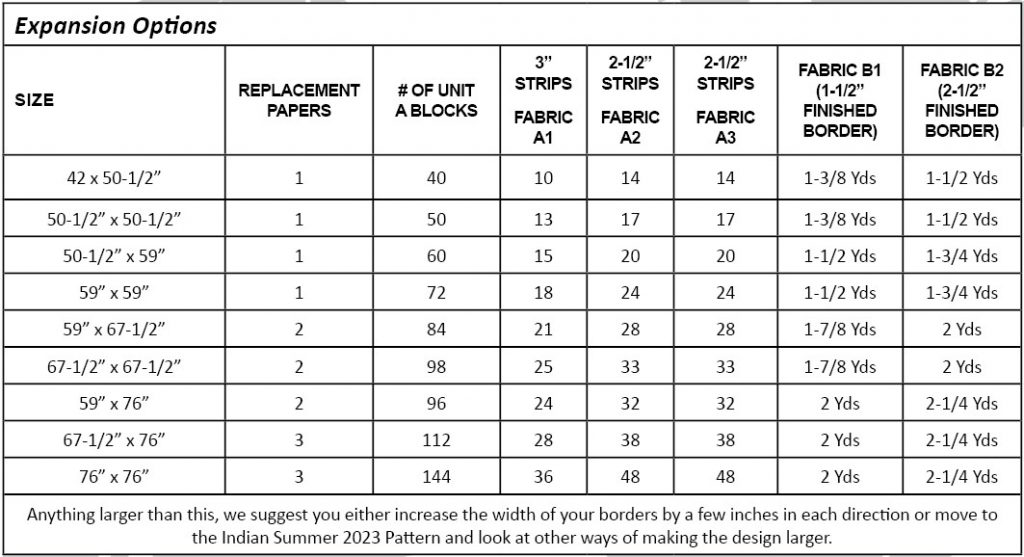 ---

This pattern is available in Quiltster! This means you can color the quilt with your favorite fabric collections in Quiltster before you make it. Quiltster will even provide you with yardage!  You can also purchase kits designed by Quiltster Sellers right in the application!
Click on the Project button to access the pattern templates and begin coloring with fabrics uploaded from your stash and/or fabric collections from across the industry! A Quiltster account is required to use the coloring tool.  If you do not have a Quiltster account already, you will need to subscribe and log in before these links will work. Subscriptions can be obtained by going to http://www.quiltster.com, click on Subscribe!
If you'd like to purchase a kit from a Quiltster Seller, click the Marketplace button! A subscription is not needed in Quiltster to purchase a kit through the Marketplace.
---
Click below for a downloadable .PDF of various kitting handouts!
Price: $25.00
Size: 42″ x 42″
Pattern Includes: Instructions, Cover Sheet, Yardage Information, Foundation Papers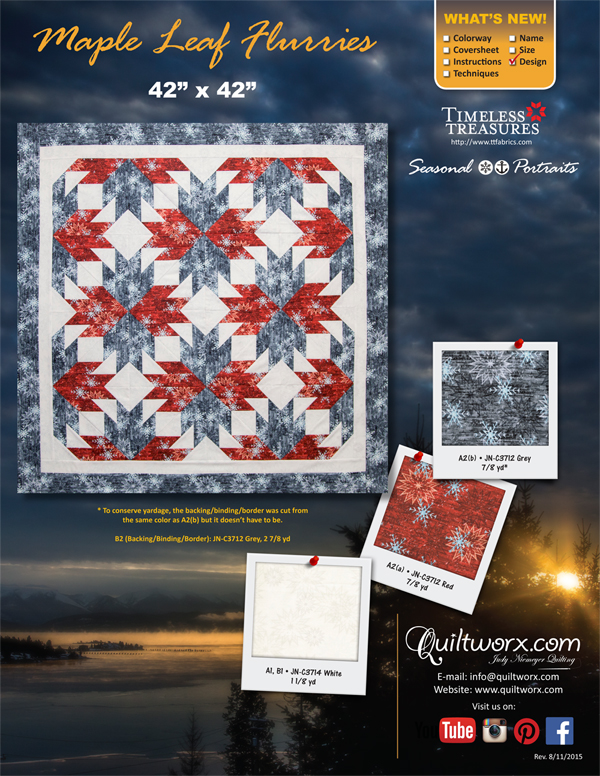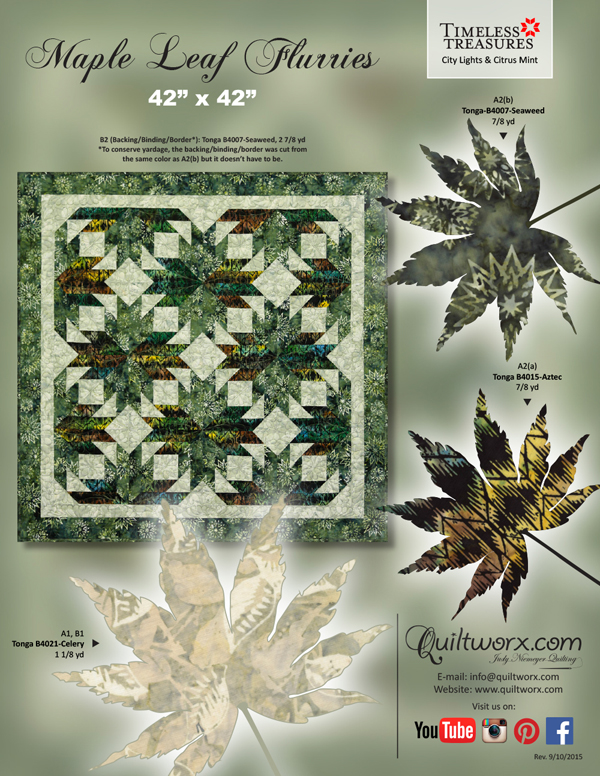 Related Products