Judy and Brad Niemeyer designed the layout, instructions, and foundation papers for the Queen size Lily Pond. A collection of batiks designed by Judy and Judel Niemeyer with Timeless Treasures called Peacock were selected to make the sample shown on the cover. A sewing technique called foundation paper piecing is used to assemble the units required to make this quilt. Traditional piecing and curved piecing techniques are used to join the units after the foundation piecing is completed.
The color layout for the quilt on the cover was designed in Quiltster, a subscription-based fabric auditioning application that Quiltworx has been working with a design software development firm to bring to the Quilting Industry for the last two years. With Quiltster, you can load fabrics into spaces on a quilt design to see what it looks like before completed. Quiltster is set to launch in 2016 to a consumer audience!
This pattern publication also marks the launch of a series of patterns using new units designed to fit the original Fire Island Hosta layout. When all of these patterns are published, a customer can use Quiltster to mix and match units from each design to create their own unique quilt pattern! As a Quiltster subscriber, you will not only be able to try out fabrics, but mix and match the blocks between the Hosta layouts to create your own unique design! We are excited for the Quiltster launch and the upcoming release of many other elements to use with the Hosta Layouts.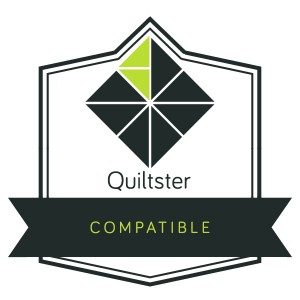 This pattern is Quiltster Compatible! This means you can color the quilt with your favorite Fabric Collection in Quiltster before you make it and obtain yardage! Click on the logo to the left to be taken directly to the Template page for this design in Quiltster. You may need to log into your account for the link to work. If you do not have a Quiltster account already, you will need to subscribe and log in before this link will work. Subscriptions can be obtained by going to http://www.quiltster.com, click on Subscribe!
Click below for a downloadable .PDF of various kitting handouts!
Pattern Size: 100″ x 100″
Price: $69.00
Pattern Includes: Instructions, Cover Sheet, Yardage Information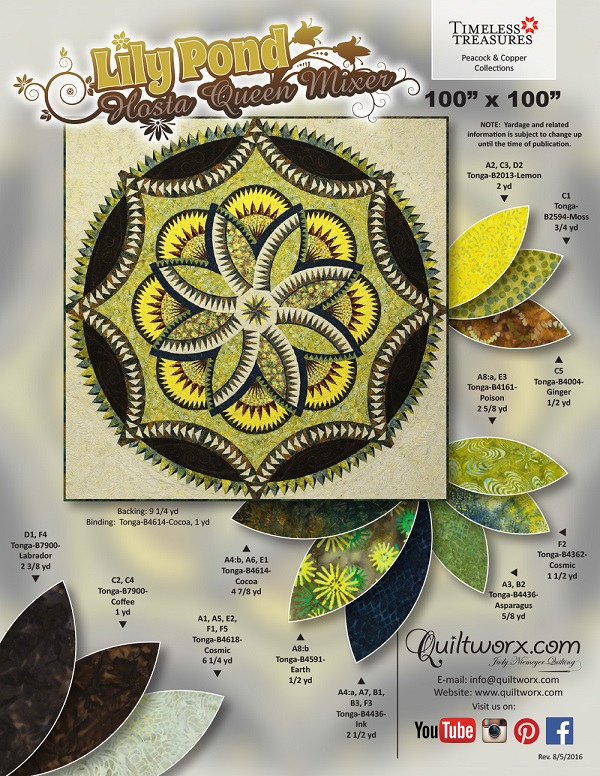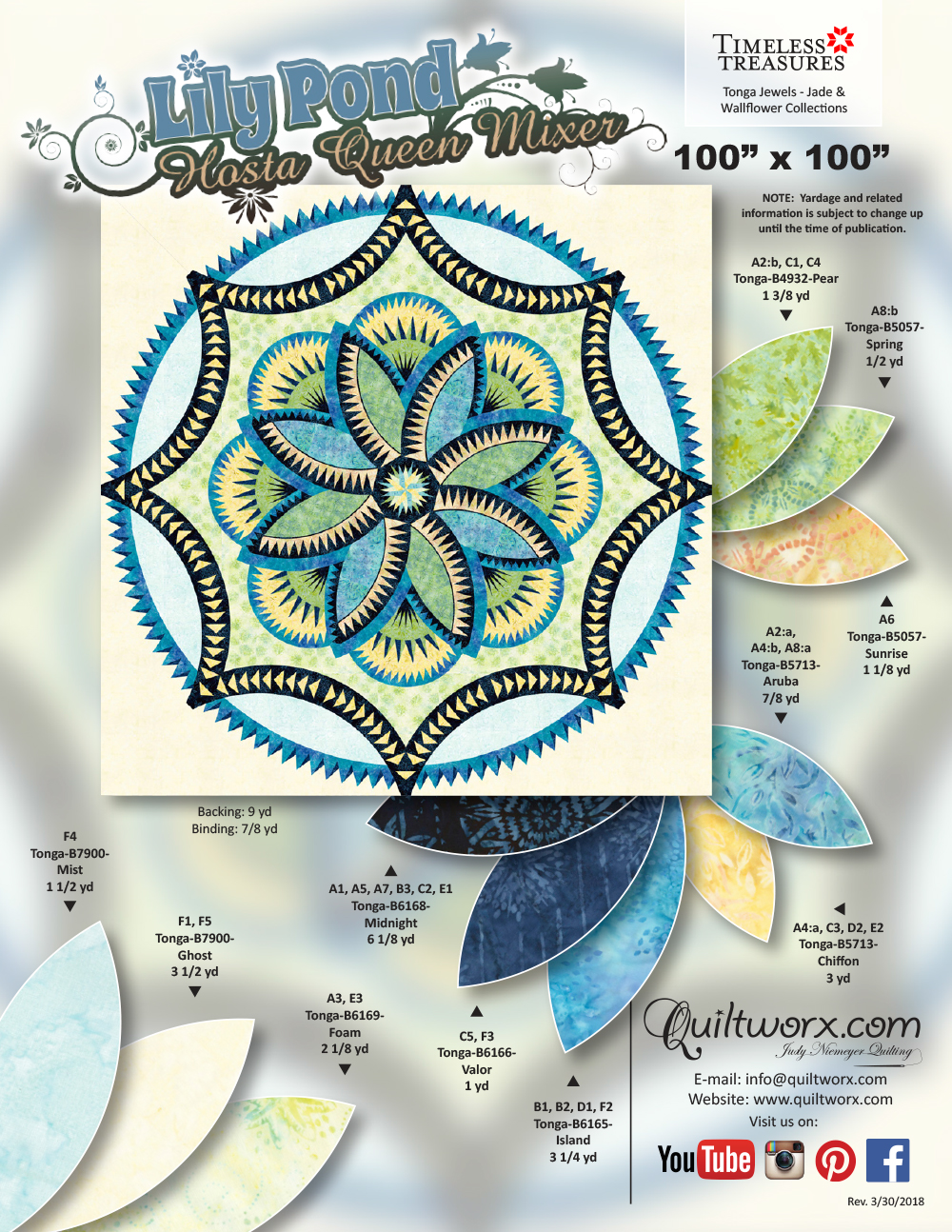 Related Products
Gallery
Quiltworx.com
4 months ago
Tabbitha Niemi
So cool to see my free-motion quilting on the actual fb page thanks for sharing
Mary M. Donahoe
That is so beautiful, but if I worked on one these I wouldn't have time to do anything else.
Diana Lemieux
Where are yours Ann!😍!! Mush Say its a beauty!!!
Mary Sharp
Uhhh, hello, have you lost it?? Or are you hooked?? It is gorgeous my crazy friend.
Polly Mundell
Beautiful fabrics and quilting!!!!
Kathy Roloff
Wow!!! Absolutely beautiful!!
Pat Dubois
Beautiful colors!
Lupeta Mahoney
Pretty colors
Barbra Braun
Beautiful!!!
Monette Powell-Boisclair
Beautiful colors
Doreen Mercure
💯very very pretty.
Patricia Dillon
Wow that's beautiful
Janet Spinks
Dianne Hart Ivan see you making this in rainbow colours
Anna M Bowen
Stunning quilt!
Katrina Burnett
Sandra Royston... pretty
Julie Getts Fulton
Beautiful
Marty Ball Tayon
Beautiful!
Ann Truscott-Myers
Beautiful
Julie Petrie-Dearing
Beautiful
Edna Katzenberger Trunt
Tabbitha Niemi!
Debbe McNeill Salinas
Amazing.