The Licorice Rope was designed as a beginner pattern to introduce quilters to paper piecing. The project is fast, uses only one foundation block, employs simple cutting techniques, and is an affordable and fun way to jump into your first paper piecing project. It is meant to make those new to the process find confidence, understanding, and success.
The foundation papers for the Licorice Rope were designed by Quiltworx. The instructions included herein describe the process of making one quilt. Additional papers are available for purchase to increase the size of the pattern or make another quilt.
Click below for a downloadable .PDF of various kitting handouts!
Size: 67″ x 67″
Price: $47.00
Pattern Includes: Instructions, Cover Sheet, Yardage Information, Foundation Papers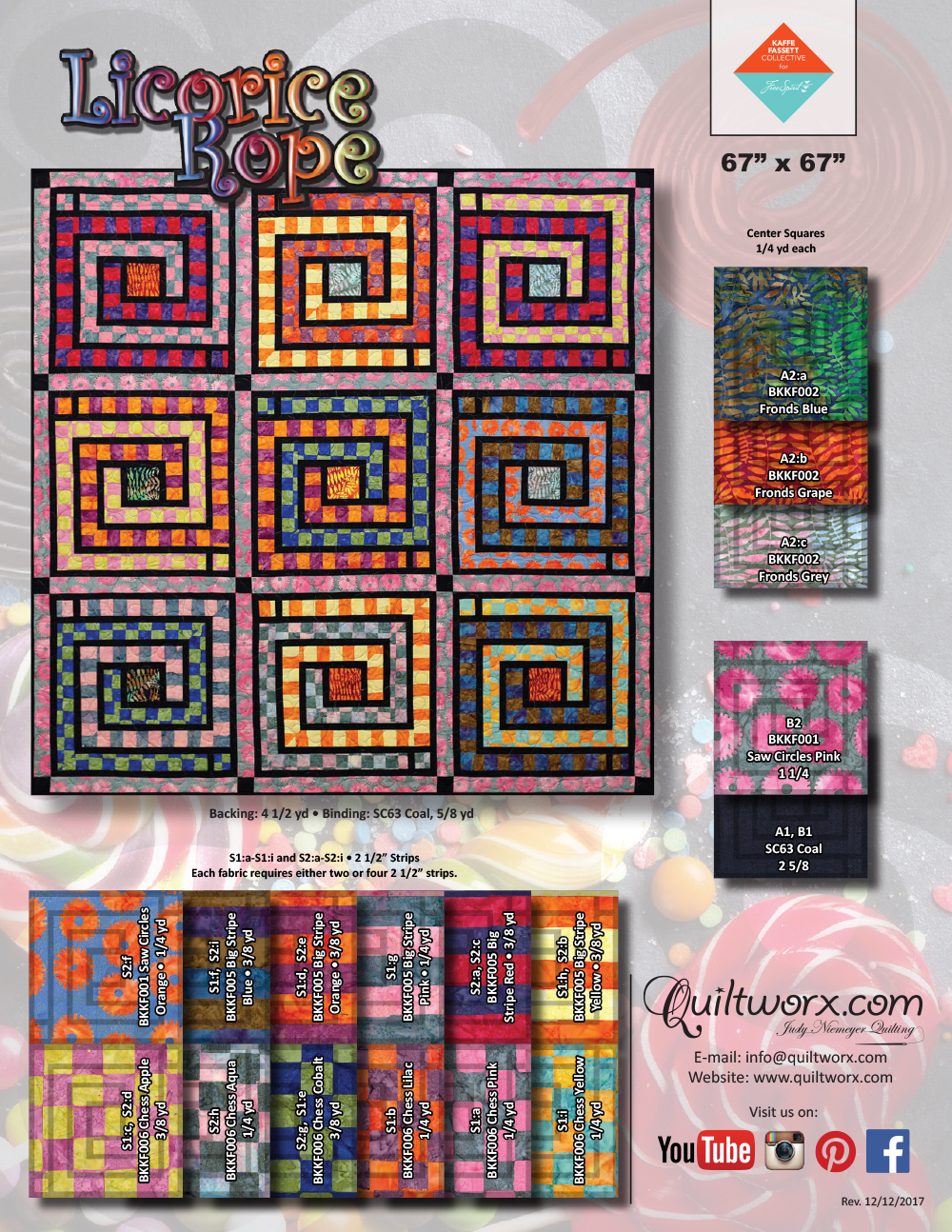 Related Products
Gallery
Quiltworx.com
1 month ago
Cherylonfire Green
Love it
Elizabeth Garling
awesome
Quiltworx.com
6 months ago
Candy Nelson
❤️ Love it!!
Quiltworx.com
8 months ago
Sorry, there are no classes scheduled for Licorice Rope at this time.