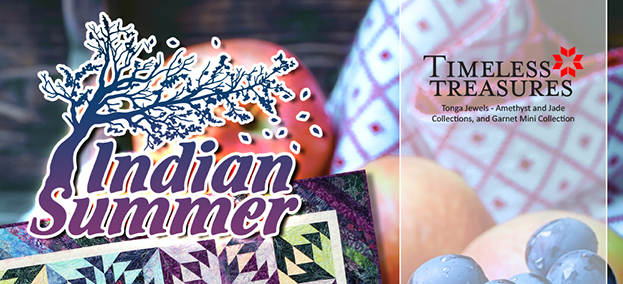 Judy and Bradley Niemeyer designed the foundation papers, template layout sheets, cutting techniques and paper piecing instructions used to assemble the Indian Summer quilt. We would like to extend a special thanks to Timeless Treasure for supporting us with fabrics from two batik collections selected and designed by Judy and Judel Niemeyer called Amethyst and Jade.
Click below for a downloadable .PDF of various kitting handouts!
Size: 64″x 73″
Price: $42.00
Pattern Includes: Instructions, Cover Sheet, Yardage Information, Foundation Papers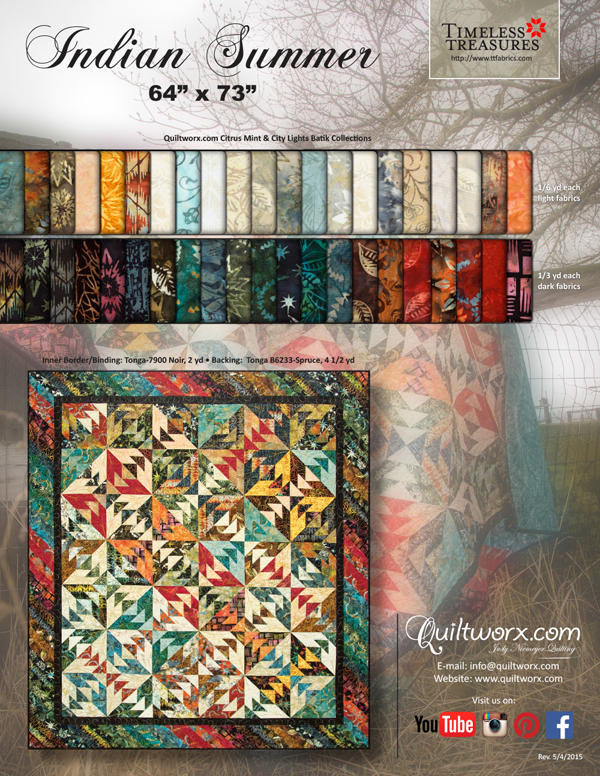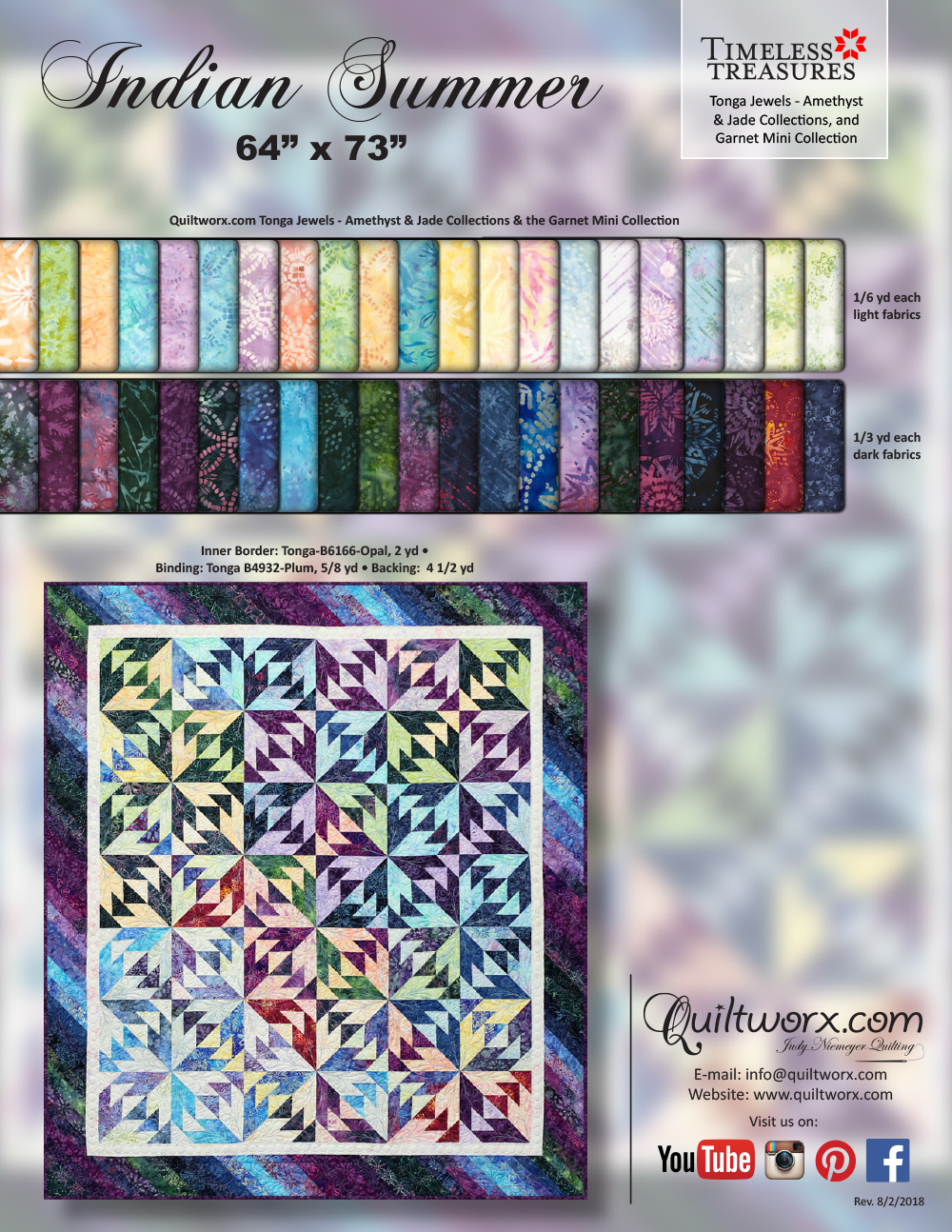 Related Products
Gallery
Quiltworx.com
4 months ago
Claire Chilton
What an interesting pattern and lovely choice of fabrics and colours!
Arlene Boline
Is the pattern available?
Patti Thackray
So colorful
Sorry, there are no classes scheduled for Indian Summer at this time.