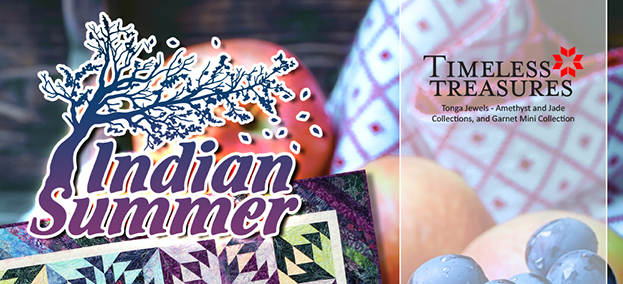 Judy and Bradley Niemeyer designed the foundation papers, template layout sheets, cutting techniques and paper piecing instructions used to assemble the Indian Summer quilt. We would like to extend a special thanks to Timeless Treasure for supporting us with fabrics from two batik collections selected and designed by Judy and Judel Niemeyer called Amethyst and Jade.
Click below for a downloadable .PDF of various kitting handouts!
Size: 64″x 73″
Price: $42.00
Pattern Includes: Instructions, Cover Sheet, Yardage Information, Foundation Papers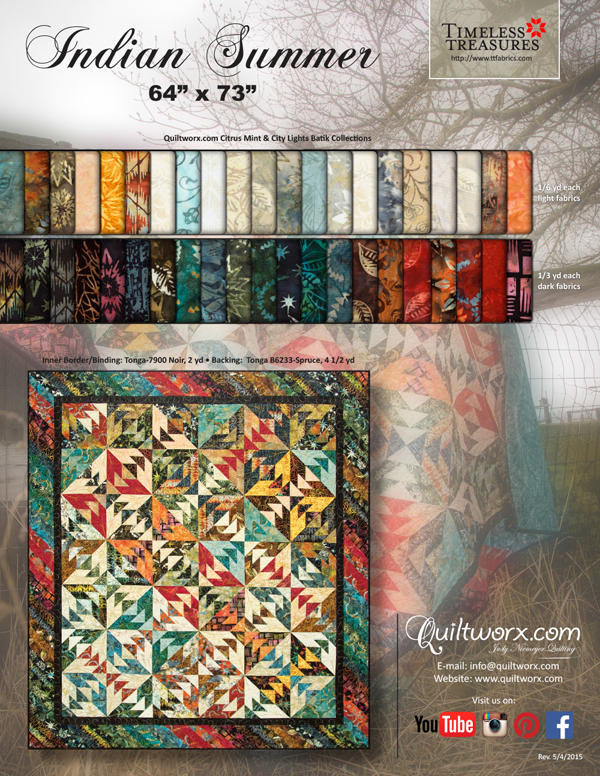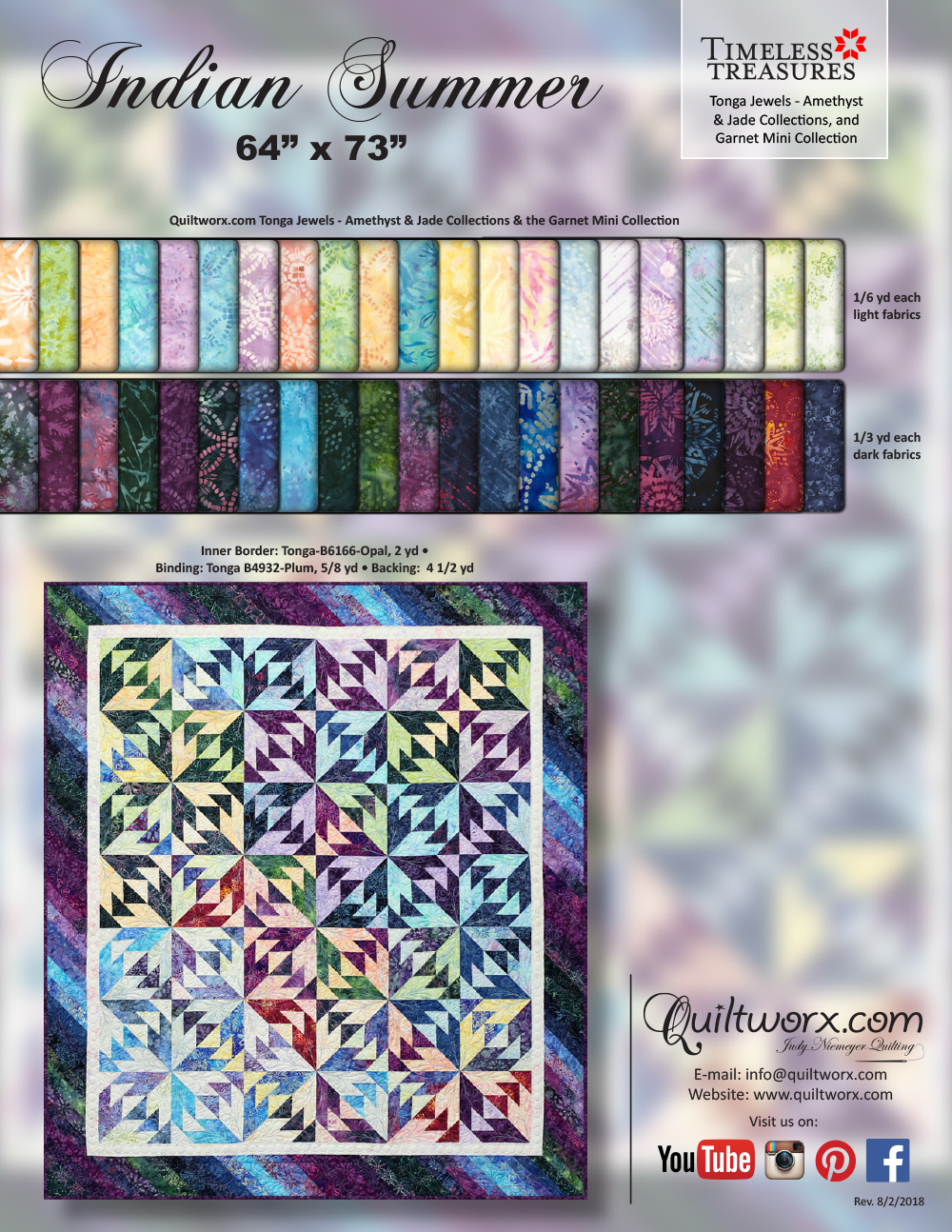 Related Products
Gallery
Quiltworx.com
2 years ago
Aleta Ferguson
Stunning - Can I purchase the pattern?
Nedra Allen
Where is the pattern available?
Ellen Warren Kauffman
Fifty thumbs up on your fabric selection! That is just beautiful!!
Anne Marsaw
I don't care for most Quilt Works patterns, but this one is exceptionally pretty!
Donna Maheux Hayes
I absolutely love this quilt, I wish I could make something as nice, great job!!!✂️💓
Nancy G Smith
Beautiful quilt! Whereabouts are you Helen? My significant other has the same last name!
Diana Allen
Very pretty, great colors!
Linda Ruffatto
I love this!! ❤️
Sharon Binfield
Roxanne Thiel this is beautiful!!!
Bonnie Clark
My favorite colours!!!!! Stunning!
Joyce Jados
Wow!! The colors with this pattern is amazing!
Mary Grusauski
Nuts for this one and the colors!
Bret N Michele
WOW!!!! Love this!
Dee Jenkins
Outstanding!!! Love it!!!!
Wendy Kay Hiles Burnett
Oh my gosh!!! That is so beautiful!!!! Just so beautiful!!!
Donna Lea French
Beautiful!
Joanne Emerick
Oh, that's beautiful!
Mickey White
This is an amazing quilt !
Louise Norquay
Gorgeous !!! ❤️
Bessie Bennett
this is really nice, and color is popping out all over it.
Nancy Russell
Oh that's beautiful!!