The Gemstone Wedding Star pattern is a 4 by 4 Ring wall hanging designed back in 1995 from the original Wedding Ring design with a unique twist of adding a star between the rings. This design has become a classic in the quilting industry and is one that continues to sell more each year than it did the year before.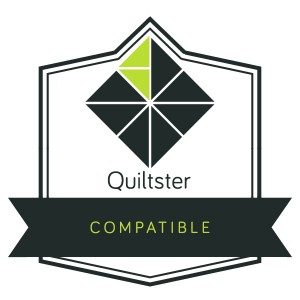 This pattern is Quiltster Compatible!  This means you can color the quilt with your favorite Fabric Collection in Quiltster before you make it and obtain yardage!  Click on the logo to the left to be taken directly to the Template page for this design in Quiltster.  You may need to log into your account for the link to work.  If you do not have a Quiltster account already, you will need to subscribe and log in before this link will work.  Subscriptions can be obtained by going to http://www.quiltster.com, click on Subscribe!
Click below for a downloadable .PDF of various kitting handouts!
Size: 54″ x 54″
Price: $57.50
Pattern Includes: Instructions, Cover Sheet, Yardage Information, Foundation Papers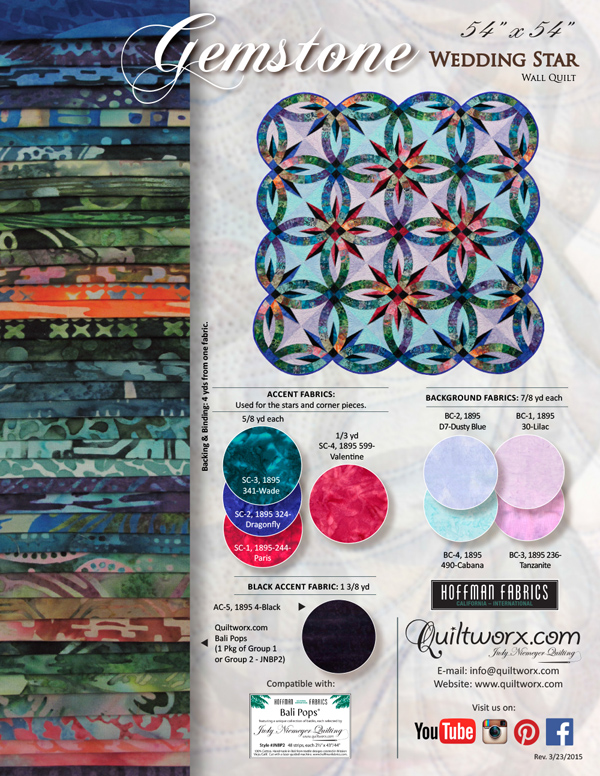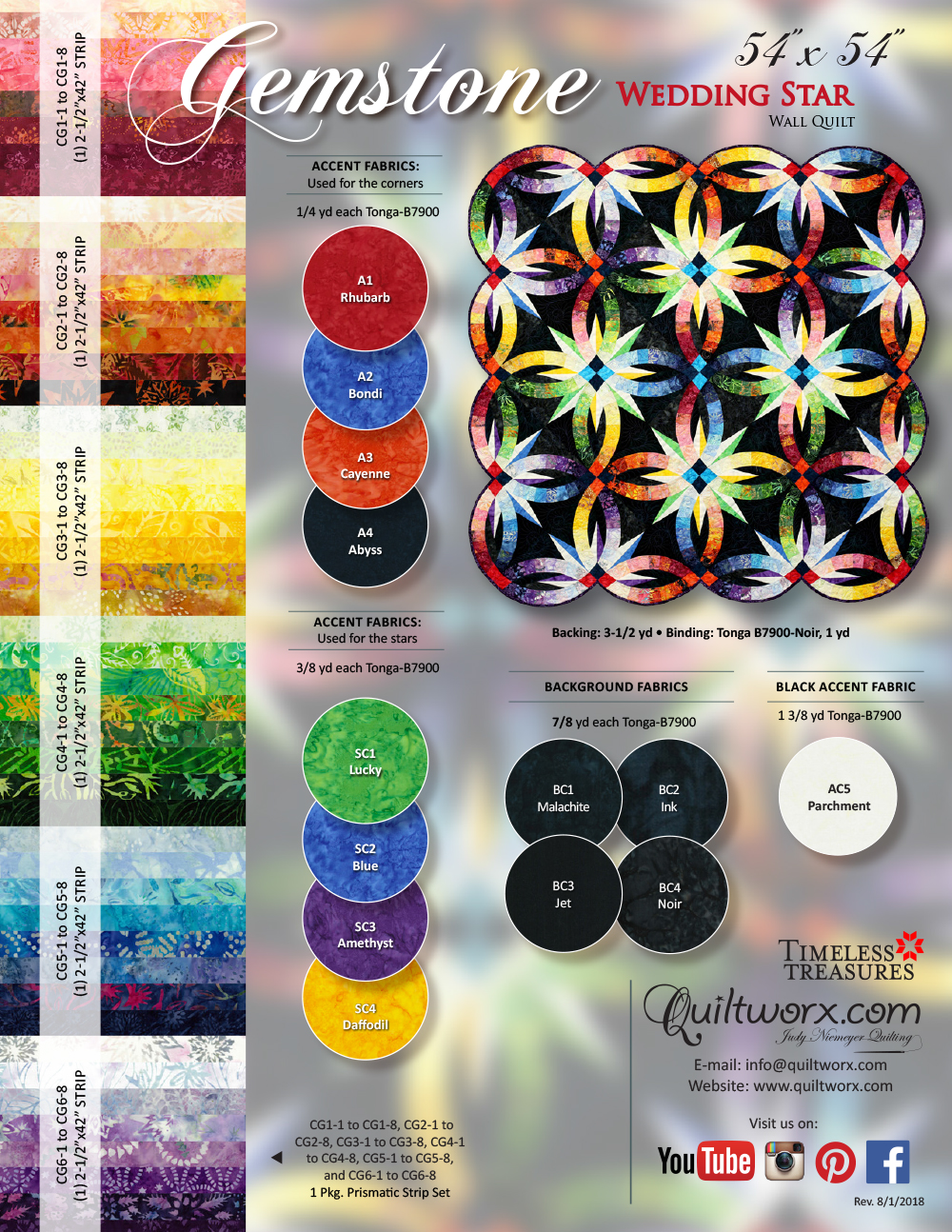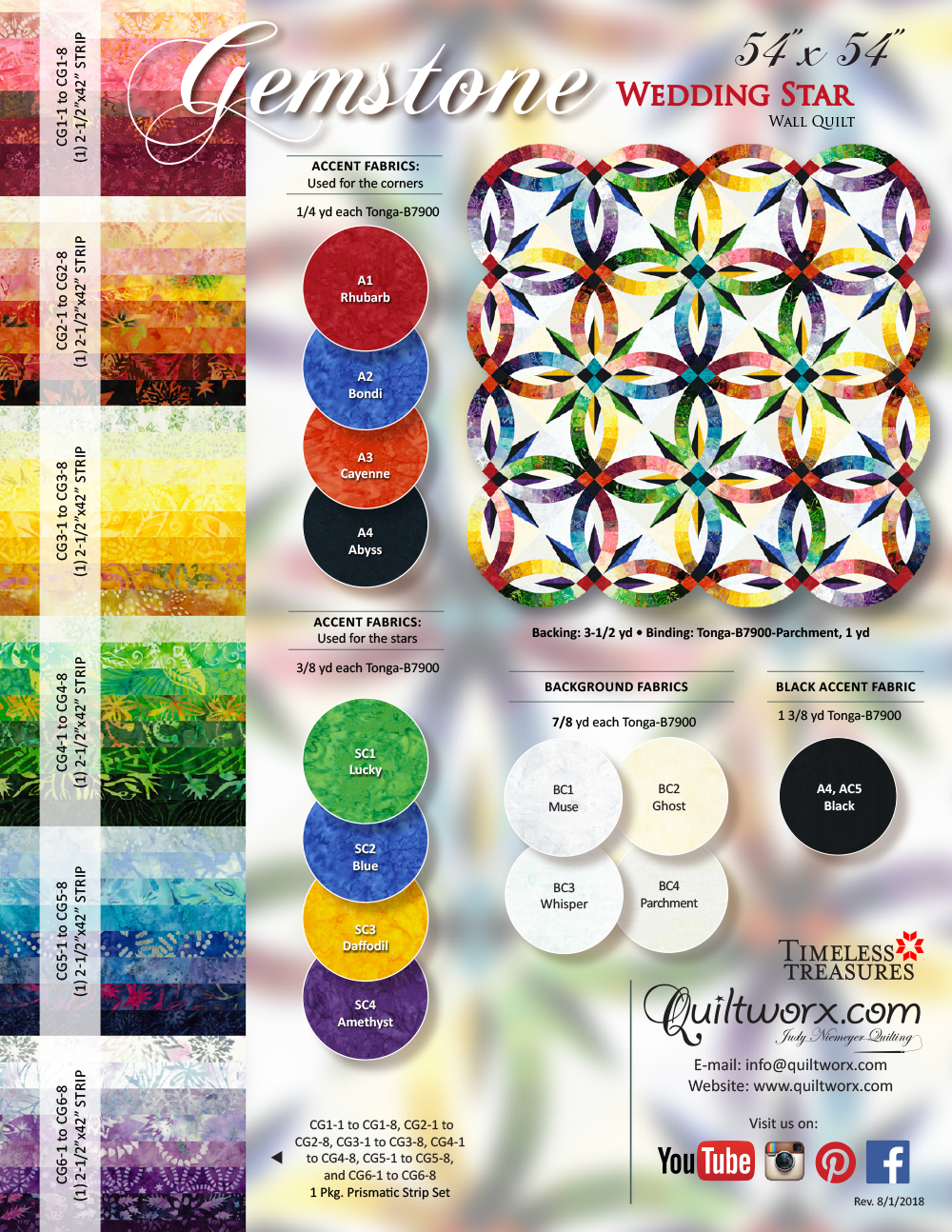 Related Products