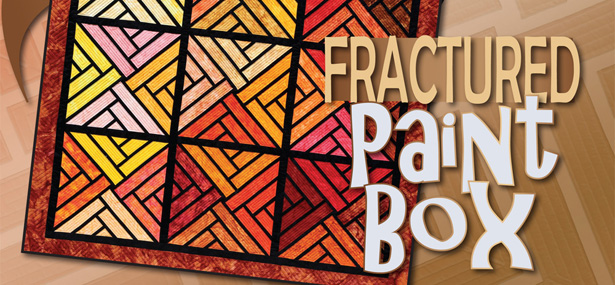 The Fractured Paint Box was designed as a beginner pattern to introduce quilters to paper piecing! The project is fast, uses only one foundation block, employs simple cutting techniques, and is an affordable and fun way to jump into your first paper piecing project!  It is meant to make those new to the process find confidence, understanding, and success!
The foundation papers for the Fractured paint box were designed by Bradley and Judy Niemeyer.  Quiltworx.com would like to thank Hoffman California Fabrics for donating the 1895 Bali Pops Series to complete the two quilt samples show on the coversheet!
Additionally, this pattern will work with the Quiltworx.com Bali Pops Set, which has 48 strips instead of 40. The larger Bali Pops set can make a 3 x 4 layout of "paint boxes" and is set to be released in the spring of 2014.
Click below for a downloadable .PDF of various kitting handouts!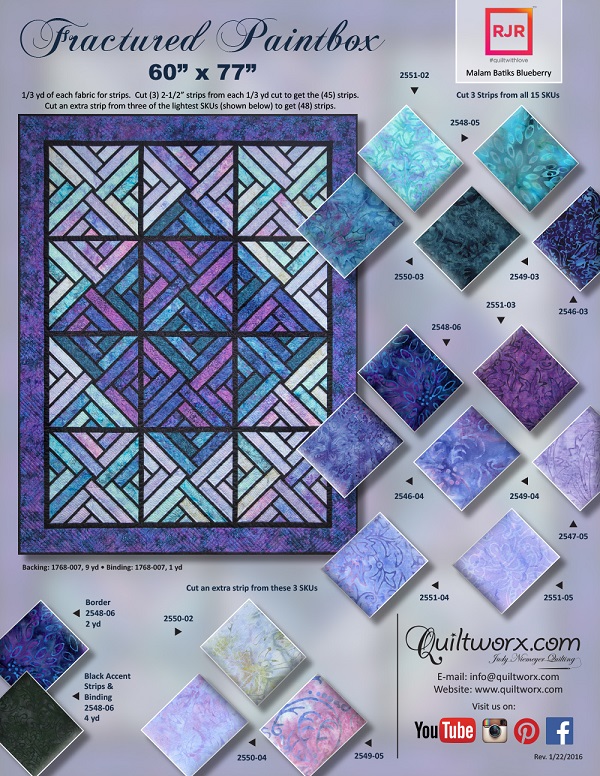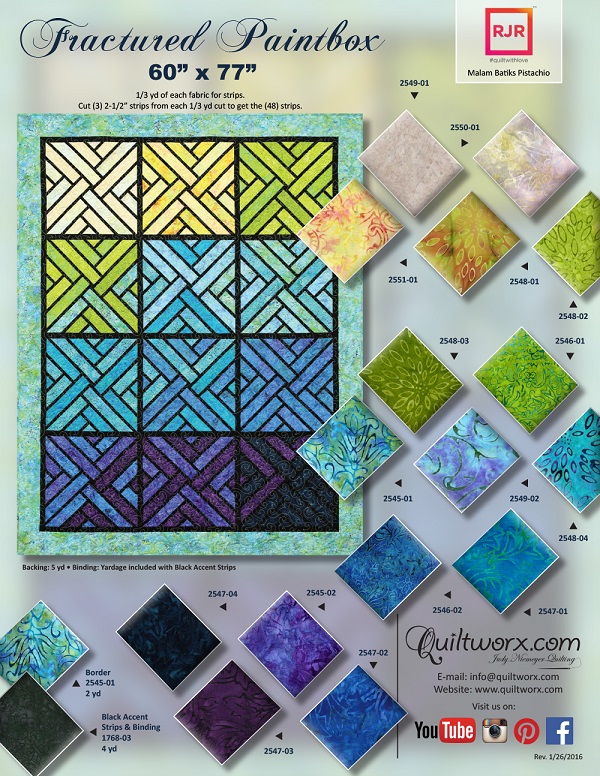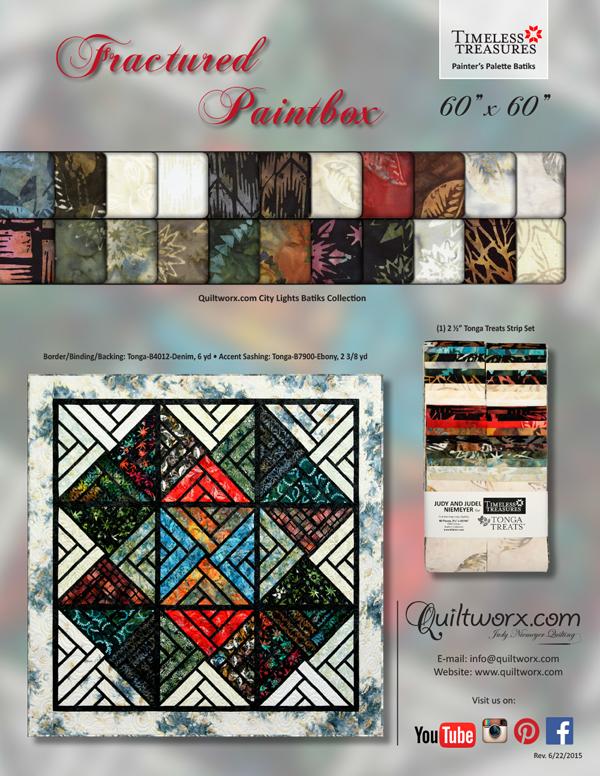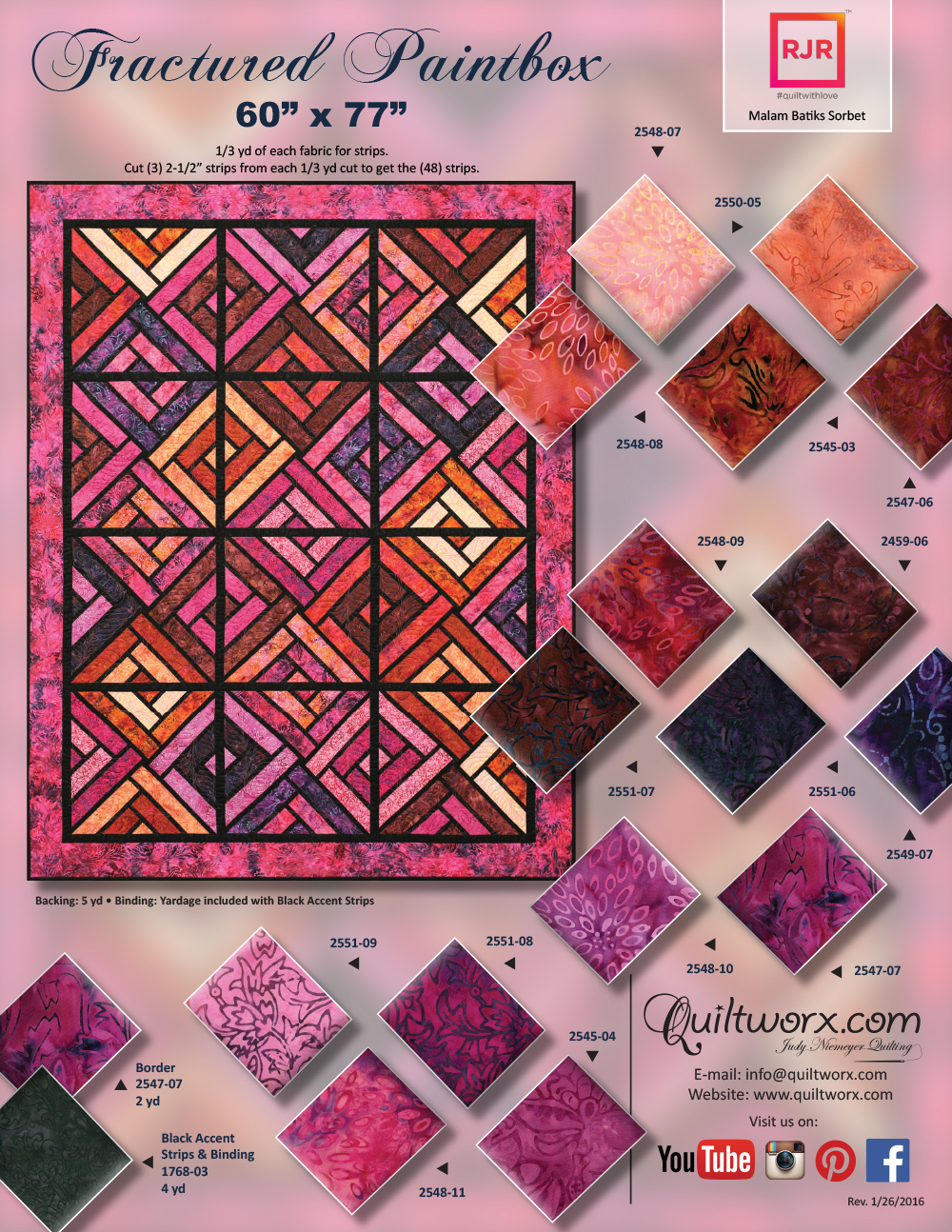 Related Products
Gallery
Load More