Quiltworx.com designed the instructions, and foundation papers for the Fire Island Hosta Queen. A sewing technique called foundation paper piecing is used to assemble the units required to make this quilt. Traditional piecing and curved piecing techniques are used to join the units after the foundation piecing is completed. The color layout for the quilt on the cover was designed in Quiltster, a subscription-based fabric and block auditioning application that includes Quiltworx patterns (and others!).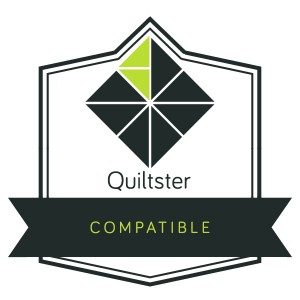 This pattern is Quiltster Compatible! This means you can color the quilt with your favorite Fabric Collection in Quiltster before you make it and obtain yardage! Click on the logo to the left to be taken directly to the Template page for this design in Quiltster. You may need to log into your account for the link to work. If you do not have a Quiltster account already, you will need to subscribe and log in before this link will work. Subscriptions can be obtained by going to http://www.quiltster.com, click on Subscribe!
Click below for a downloadable .PDF of various kitting handouts!
Pattern Size: 100″ x 100″
Price: $91.00
Pattern Includes: Instructions, Cover Sheet, Yardage Information
The first kitting sheet listed and conversion sheet are for patterns published prior to 2018.  The Timeless Treasures kitting sheet is for the new version of the pattern, and is not compatible with the old version.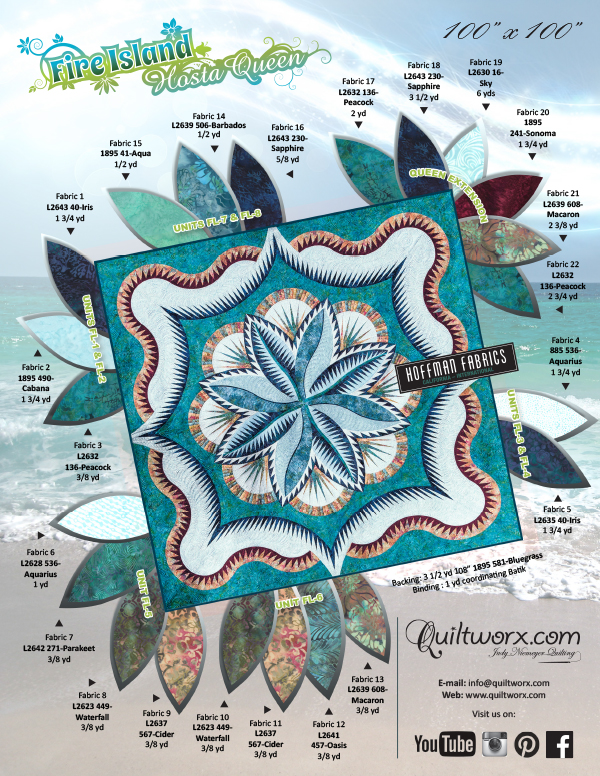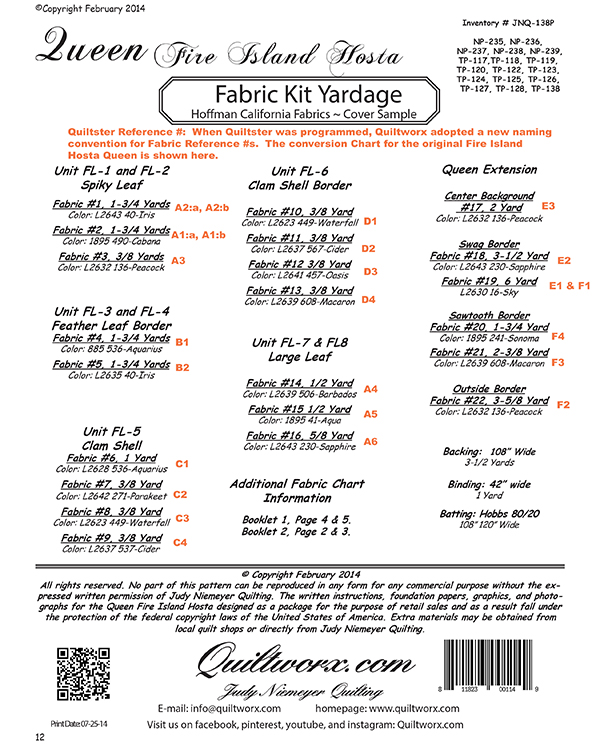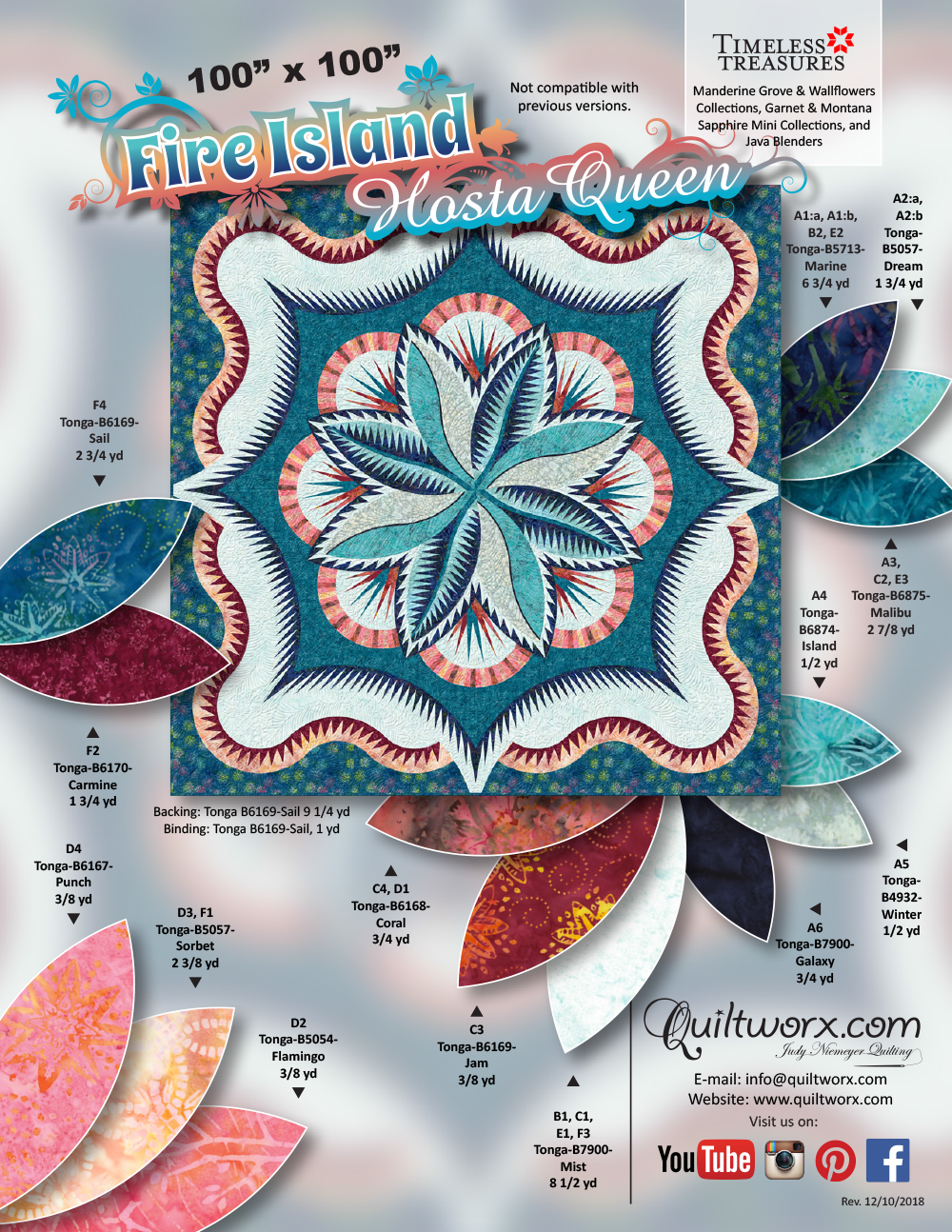 Related Products
Gallery
Quiltworx.com
Fire Island Hosta Queen, Quiltworx.com, Made by Lynda Newell
Carol Bilodeau
Love the colours,,they pop
Theresa Mellor
Fire Island indeed! That quilt looks like it is glowing!
Kathy Waters Sroufe
That is a very striking color palette. 😍
Denise Richard
Wow. A lot of work and time in this gorgeous quilt.
Leila Rice
I've seen many of these quilts, but yours is the most beautiful by far! I wish I had your talent! 😲
Maria Robinson Adams
This has to be the most gorgeous one i've seen. Great job!!
Lisa Comstock
Wow. The colors made me immediately think of a hot fire.
Yvonne George
Colours are stunning
Helga Ziemdorf Whittaker
Holy smokes! Stunning fabric combination
Ann Elizabeth Mohan
outstanding color design
Jackie Burg
Absolutely awesome
Nancy Sharp
Wow.... this is amazing!
Kay Briske-Cox
SO BEAUTIFUL...
Merlyn Morse
COLORS ARE YOUR FORTE FOR SURE REMINDS ME OF PERSIA IN THE RICHNESS OF COLORS!!BRAVO TO YOU . IM WONDERING IF YOU USED A COMPUTER TO TEST YOUR COLORS?OR YOU JUST WENT STEP BY STEP NOT REALLY KNOWING WHAT THE FINISHED PRODUCT WOULD LOOK LIKE?
Sonia Taylor
Yoly Tovar just look at the color palette. Absolutely breathtaking, stunning.
Linda McCarty-Bussey
Way to go Lynda Kelt Newell ... Merry Christmas to you and Steve!!!
Pat Blanchard
Wow and wow.
Ellen Stark-Skippen
Beautiful
Barbara Dölken
Dreamlike.
Sheila Walker
Diane Dianne Denhem Look at these gorgeous colors.
Bev Regimbal
Gorgeous! WOW