Fire Island Hosta Queen is the much anticipated Queen Size version of the Fire Island Hosta pattern, published in April of 2014.  The Queen Size pattern will be published as a STAND-ALONE design.  Due to significant yardage differences for background and feature fabrics, this quilt has been published as it's own pattern, instead of an Expansion package.  The pattern features Judy's newest paper piecing technique, Curved Paper Piecing, to complete the feature leaves in the center, and a curved border design that has new assembly techniques in order to successfully complete the quilt.  This quilt is a wonderful design for those looking to expand their paper piecing skills and is sure to be a show-stopper, no matter how it is completed!  We would like to thank Hoffman Fabrics for the fabrics to complete the sample on the coversheet.  Watch for new colorways in the future and kitting information on our website.  The quilt top was pieced, in part by Certified Instructor, Sue Wilson and quilted by Certified Instructor, Linda Tellesbo.  Although primarily a custom quilting effort, some of the elements of the quilting design will be made available at Quiltworx.com for purchase, later this year.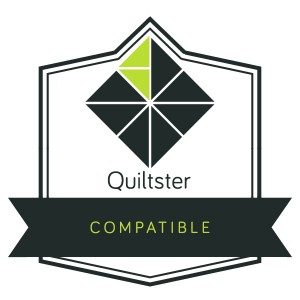 This pattern is Quiltster Compatible! This means you can color the quilt with your favorite Fabric Collection in Quiltster before you make it and obtain yardage! Click on the logo to the left to be taken directly to the Template page for this design in Quiltster. You may need to log into your account for the link to work. If you do not have a Quiltster account already, you will need to subscribe and log in before this link will work. Subscriptions can be obtained by going to http://www.quiltster.com, click on Subscribe!
Click below for a downloadable .PDF of various kitting handouts!
Pattern Size: 100″ x 100″
Price: $78.50
Pattern Includes: Instructions, Cover Sheet, Yardage Information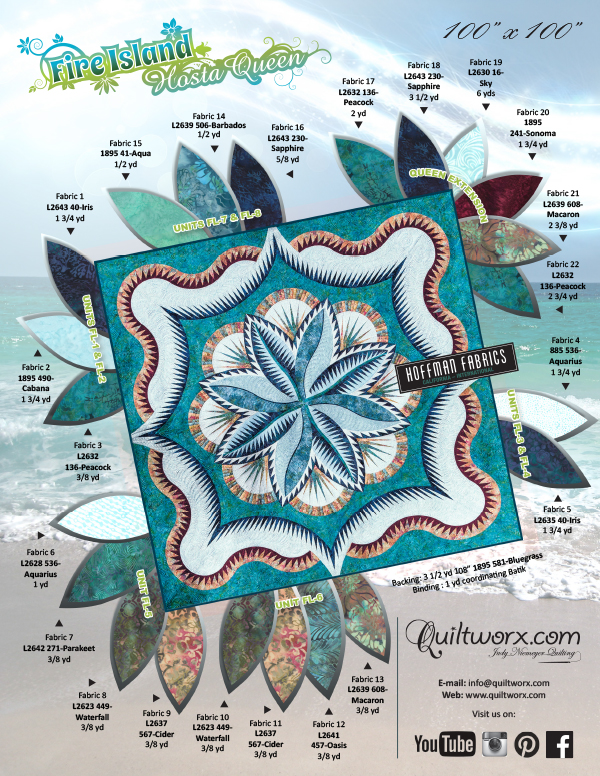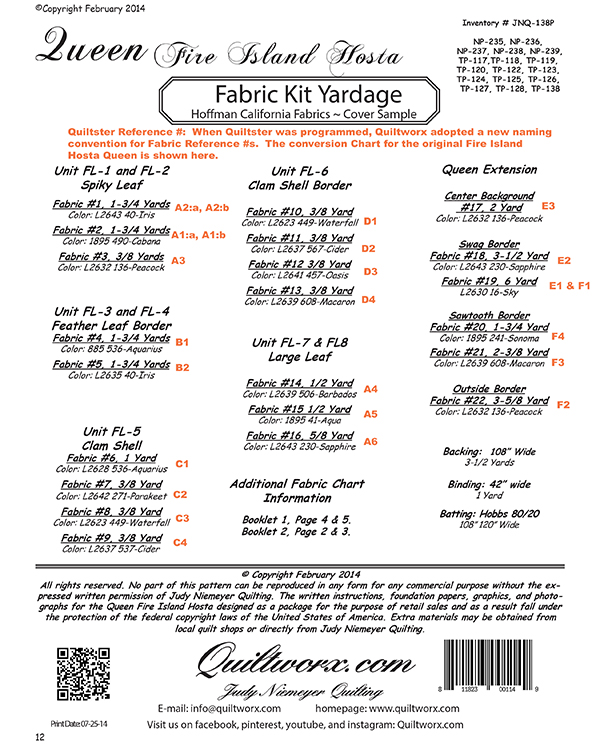 Related Products
Gallery
Quiltworx.com
7 months ago
Thomas Maidl
Love your patterns! I can't wait for the next one!
Diane Maidl
Thomas does beautiful work!!
Franca Fornaciari
Bellissimo lavoro fantastico