The Feathered Star is a long awaited design by Judy and Brad Niemeyer.  Playing off the feather units in the Glacier Star, we've created a waterfall effect of feathers that we are thrilled to see our customers turn into an endless combination of colors!  Published in booklet form, this quilt lends itself to block of the month programs, and clear, step-by-step instructions to guide beginners through the process of completing their first paper pieced pattern!  With no curved piecing and larger fabric pieces, the process of putting this quilt together is easier than you think!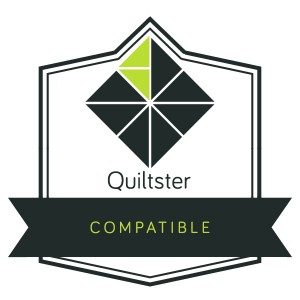 This pattern is Quiltster Compatible! This means you can color the quilt with your favorite Fabric Collection in Quiltster before you make it and obtain yardage! Click on the logo to the left to be taken directly to the Template page for this design in Quiltster. You may need to log into your account for the link to work. If you do not have a Quiltster account already, you will need to subscribe and log in before this link will work. Subscriptions can be obtained by going to http://www.quiltster.com, click on Subscribe!
Click below for a downloadable .PDF of various kitting handouts!
Pattern Size: 60″ x 60″
Price: $44.50
Pattern Includes: Instructions, Cover Sheet, Yardage Information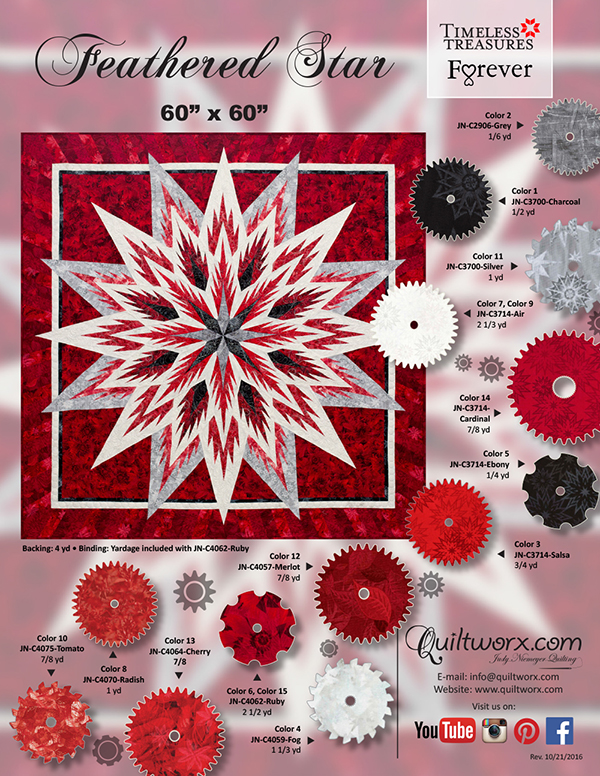 Related Products
Gallery
Quiltworx.com
2 months ago
Christl Richter Frohm
A fantastic quilt. So beautiful.
Myrna Byfield
Oh! My goodness! That woman does like points! ——- or hates them by now!!!
Vera Lobody
very nice beautiful work
Esther Evans
Beautiful work!
Teresa Rueck
Great job!!! love it!
Melanie LaBove
Just Gorgeous!!!
Silvia Garita
Super lindo
Myrna Byfield
Oh! My goodness! That woman does like points! ——- or hates them by now!!!
Kathryn Handlang
Beautiful!
Kathryn Handlang
Beautiful!
Elizabeth Garling
beautiful
Eileen Somerset Nitsche
Stunning
Nancy Hayden Turner
Wow!!!
Tenene Holifield
AWESOME!