Emerald City was created in 2015 as a new beginner Tree Skirt incorporating foundation paper piecing with three traditional elements, including Flying Geese, a Feathered Star border, and a New York Beauty Border block. The color concept was derived from a collection of brilliant green fabrics designed by Judy and Judel Niemeyer, produced by Timeless Treasures, that are central to the Wildflowers Collection. The pattern incorporates all of the latest techniques from Quiltworx and is assembled in a straightforward approach, creating (8) wedges of an octagon, then assembling those together.
This pattern is one of three patterns in our Snowfall Tree Skirt Collection, which also includes Celestial Snowfalls and Emerald City. These three designs are identically sized and have units identically sized, but with different designs in the foundation papers. Using Quiltster, which is a fabric and unit auditioning application that Quiltworx has collaborated on, you can open the Snowfall Tree Skirt Layout and mix and match the units, then audition fabrics to create your own unique quilt design! A custom product, that for this pattern layout will be called the Snowfall Mixer can then be ordered including the mix of papers you will need for your project. Yardage and fabric information will be provided as part of your project in the Quiltster environment. With the launch of Quiltster only a few weeks away (Spring of 2016), you will be able to order a kit of individual sections of each quilt, with the pieces you like, from these three patterns. We can't wait to see what you all come up with!
Click below for a downloadable .PDF of various kitting handouts!
Pattern Size: 62″ Octagon
Price: $44.50
Pattern Includes: Instructions, Cover Sheet, Yardage Information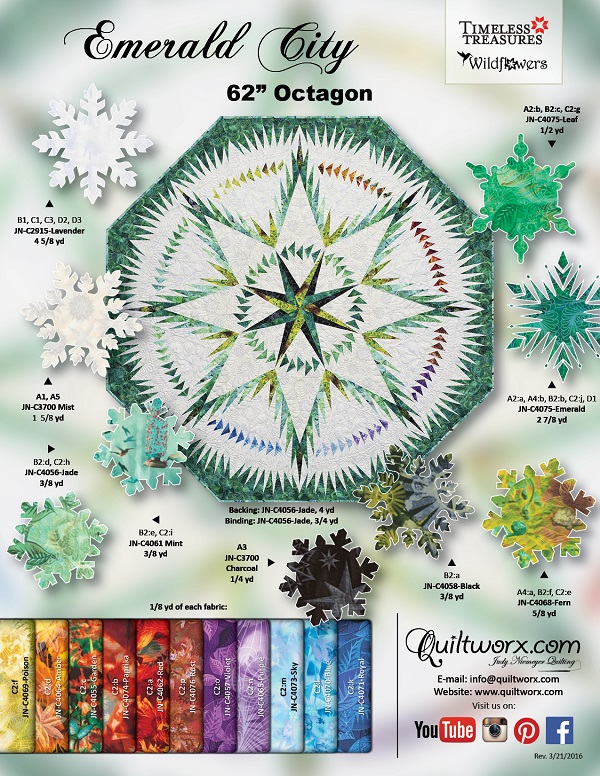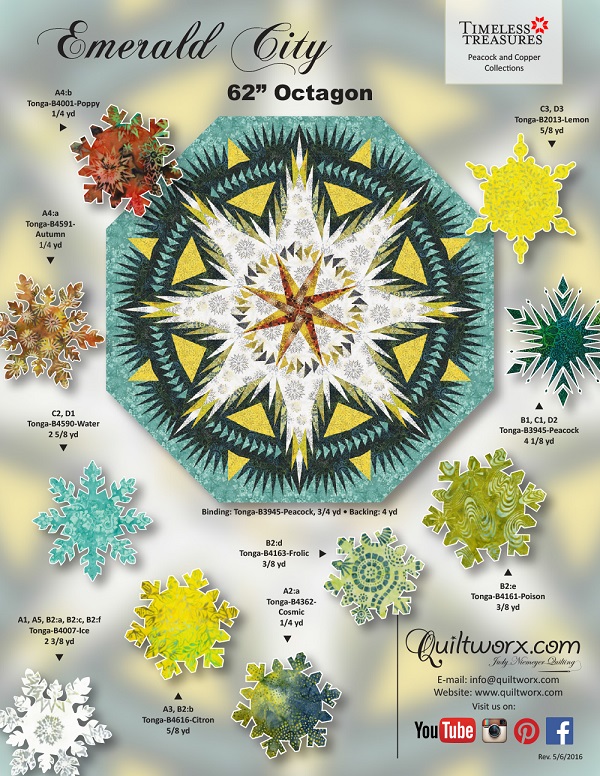 Related Products
Gallery
Load More