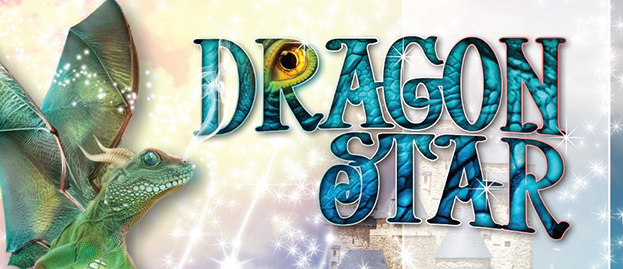 Judy and Brad Niemeyer designed the layout, instructions, and foundation papers for the Dragon Star. A collection of batiks designed by Flaurie & Finch with RJR called Blossom Batiks were selected to make the sample shown on the cover. A sewing technique called foundation paper piecing is used to assemble the units required to make this quilt. Traditional piecing and curved piecing techniques are used to join the units after the foundation piecing is completed.
The color layout for the quilt on the cover was designed in Quiltster, a subscription-based fabric auditioning application available to Quilters everywhere. With Quiltster, you can load fabrics into spaces on a quilt design to see what it looks like before completed. Quiltster launched to a consumer audience in September of 2016 and is available at Quiltster.com!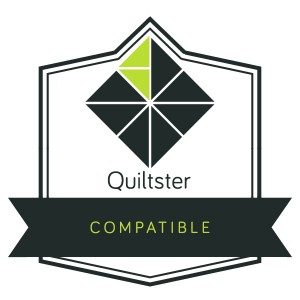 This pattern is Quiltster Compatible! This means you can color the quilt with your favorite Fabric Collection in Quiltster before you make it and obtain yardage! Click on the logo to the left to be taken directly to the Template page for this design in Quiltster. You may need to log into your account for the link to work. If you do not have a Quiltster account already, you will need to subscribe and log in before this link will work. Subscriptions can be obtained by going to http://www.quiltster.com, click on Subscribe!
Click below for a downloadable .PDF of various kitting handouts!
Pattern Size: 65″ x 65″
Price: $53.50
Pattern Includes: Instructions, Cover Sheet, Yardage Information, Foundation Papers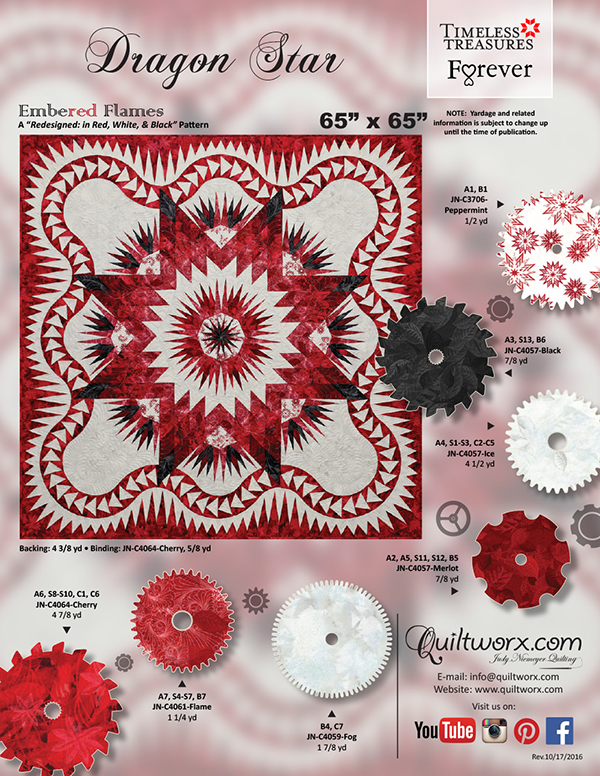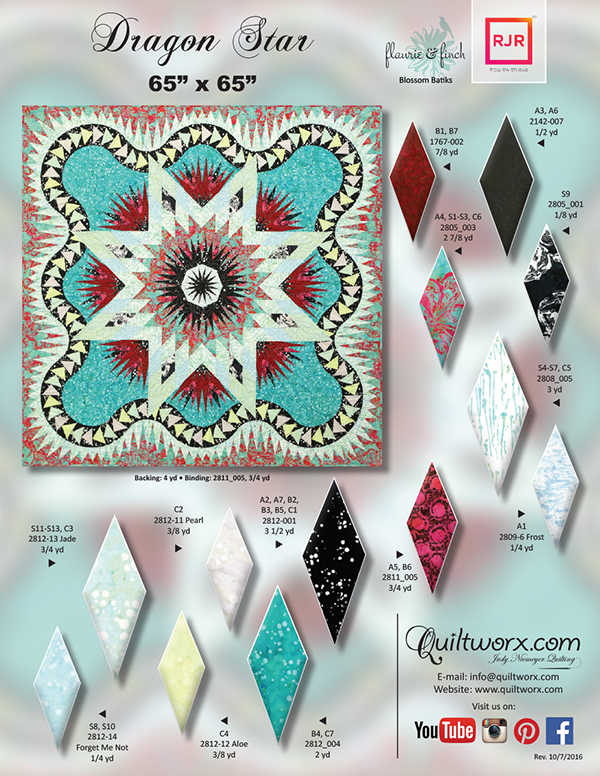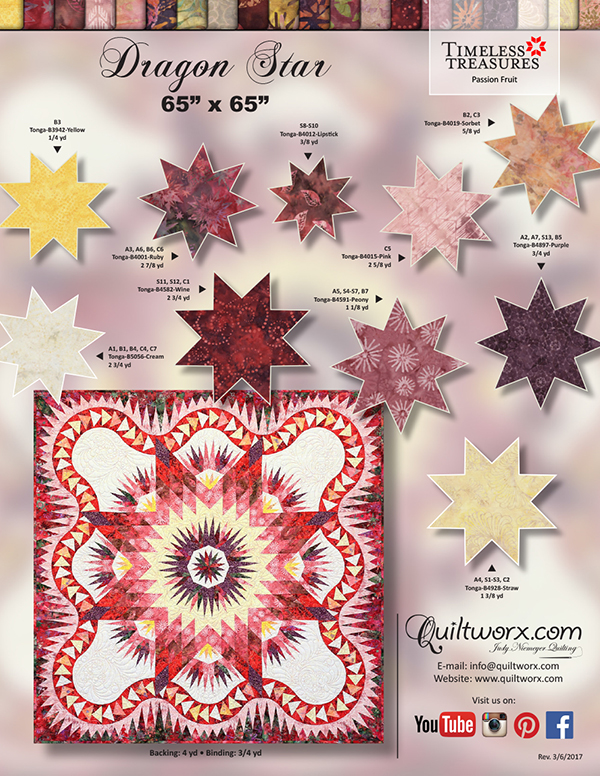 Related Products
Gallery
Quiltworx.com
Dragon Star, Quiltworx.com, Made by Annette, Taught by CI Maureen Wood
Rosemary Allen
Have been wanting to start that one. Awesome congratulations
Brenda Barnett Retzlaff
Wow...so beautiful
Laura Ingraham
Outstanding and beautiful
Mary Orozco
Absolutely gorgeous I love those colors you put
Debbie Smith
This is awesome! So very pretty!
Sharon White StClair
Makes me dizzy but it's beautiful
Sharon Ragland
Jo hart this one I have to do
Mauricio Chacon Solis
Hola
Ruth Pingsterhaus
Gorgeous
Dianne Sibert
Extraordinary