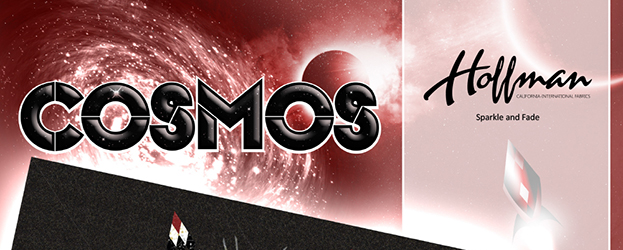 Cosmos: The Cosmos foundation papers, strip piecing processes and color concept were designed by Quiltworx.  The blocks in this quilt require a combination of paper piecing skills, strip piecing skills, and traditional piecing skills.  The block is used in a 91" x 91" layout that includes (48) diamonds.  The diamonds used in this quilt are called the Ribbon Star, Basket Star, and the Shimmering Star.  The diamonds are surrounded by a Blank Background and the fabrics are the perfect colorway to remind you of exploring the stars in your own rocket ship at warp speed.
There are many ways to expand your Quiltworx designs into larger sizes with compatible border packages by clicking the Buy Now button.  If listed, you should purchase the Introduction Booklet for the size quilt you want.  Then, you should select expansion borders of your choice.  The following information explains ways to expand your quilt.
To expand this 91″ Queen to a 100″ Queen, add a 252C border of your choice listed under the Buy Now button.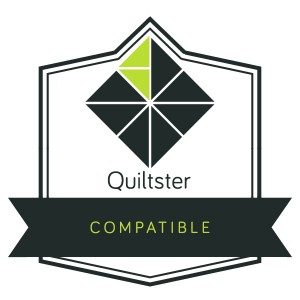 This pattern is Quiltster Compatible! This means you can color the quilt with your favorite Fabric Collection in Quiltster before you make it and obtain yardage! Click on the logo to the left to be taken directly to the Template page for this design in Quiltster. You may need to log into your account for the link to work. If you do not have a Quiltster account already, you will need to subscribe and log in before this link will work. Subscriptions can be obtained by going to http://www.quiltster.com, click on Subscribe!
Click below for a downloadable .PDF of various kitting handouts!
Size: 91″x 91″
Price: $79.00
Pattern Includes: Instructions, Cover Sheet, Yardage Information, Foundation Papers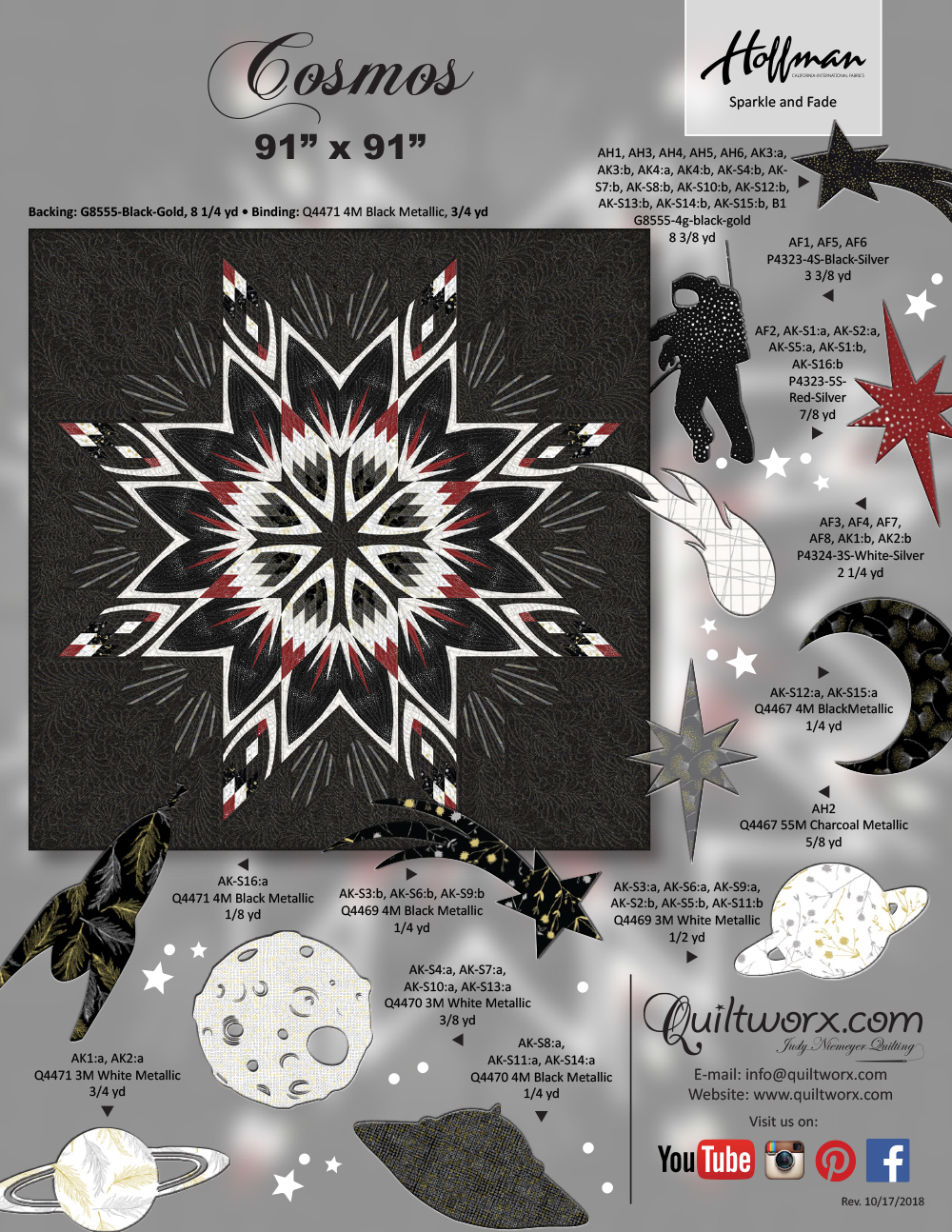 Related Products
Sorry, there are no classes scheduled for Cosmos at this time.