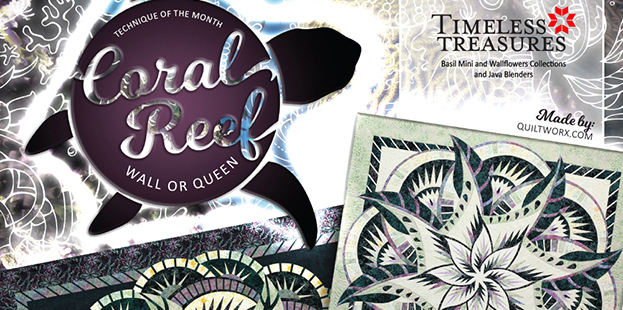 This pattern is only available through our Certified Shops and Instructors.
In 2020, Quiltworx.com designed its sixth "Technique of the Month" pattern. The Coral Reef Pattern brings together a wide-range of techniques for Foundation Paper Piecing, leaving students with the ability to move on to many other Quiltworx patterns once they have completed this design. Because of Judy's dedication to teaching, she has also gone through the steps to provide training for our Certified Shops and Instructors so they can provide training to their students and customers in-house or online as a monthly or weekly program that includes consecutive workshops ranging from 6 to 8 classes, depending on the class structure. These classes will help you understand the process and steps needed to complete the pattern.
The Coral Reef includes many of Judy's techniques for paper piecing, including cutting, stacking, chain piecing, curved piecing, strip piecing, smart corners, appliqué, the use of Transition and Registration Point (TRP) Lines, and curved paper piecing.
---

This pattern is available in Quiltster! This means you can color the quilt with your favorite fabric collections in Quiltster before you make it. Quiltster will even provide you with yardage!  You can also purchase kits designed by Quiltster Sellers right in the application!
Click on the Project button to access the pattern templates and begin coloring with fabrics uploaded from your stash and/or fabric collections from across the industry! A Quiltster account is required to use the coloring tool.  If you do not have a Quiltster account already, you will need to subscribe and log in before these links will work. Subscriptions can be obtained by going to http://www.quiltster.com, click on Subscribe!
If you'd like to purchase a kit from a Quiltster Seller, click the Marketplace button! A subscription is not needed in Quiltster to purchase a kit through the Marketplace.
---
Click below for a downloadable .PDF of various kitting handouts!
Wall Pattern Size: 80″ x 80″
Queen Pattern Size: 99″ x 99″
Wall Price: $128.00
Queen Price: $153.50
Pattern Includes: Instructions, Cover Sheet, Yardage Information, Foundation Papers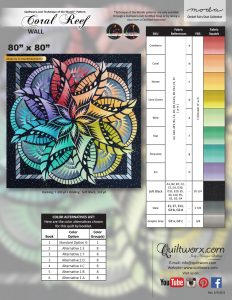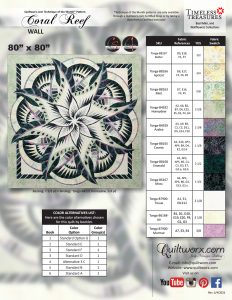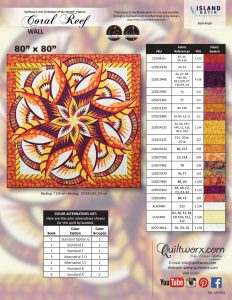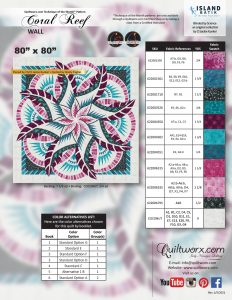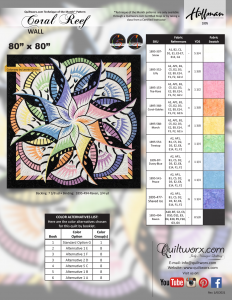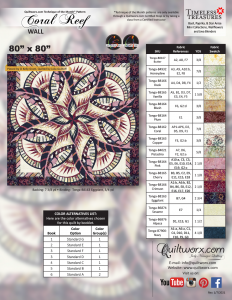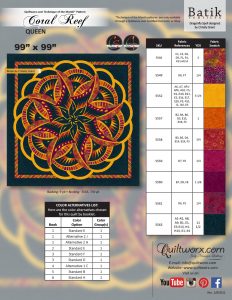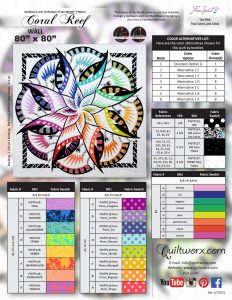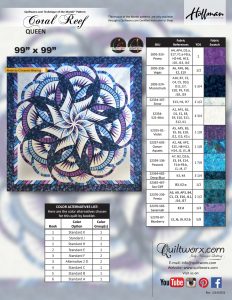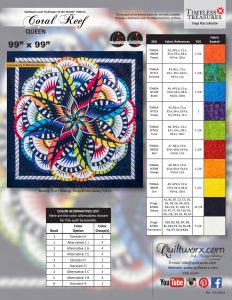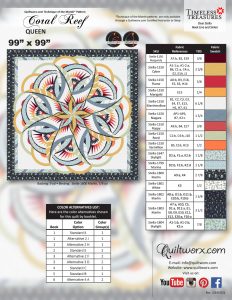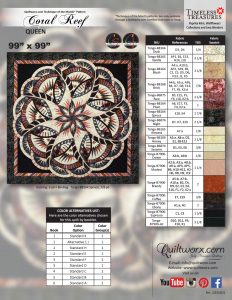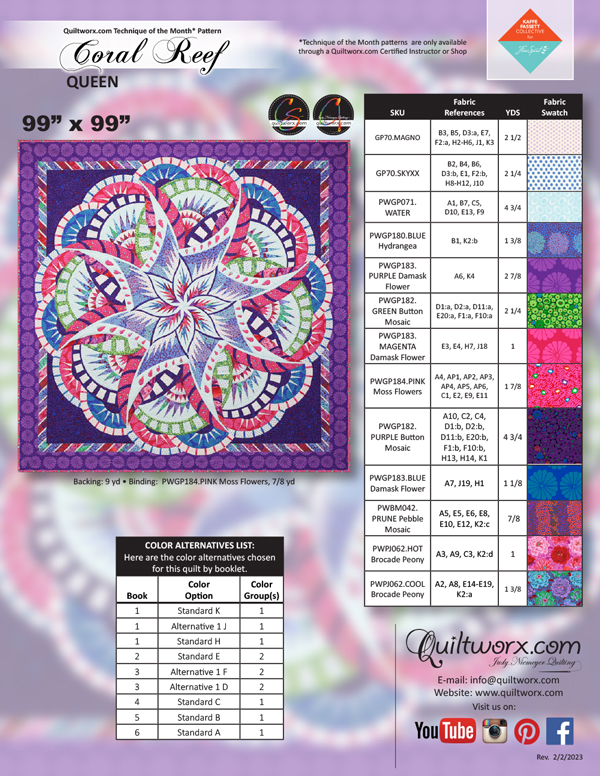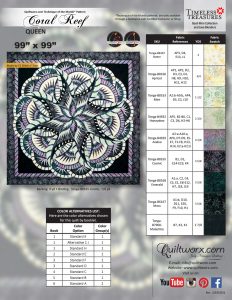 Click on the images below to find the Coral Reef gallery of quilts on Facebook!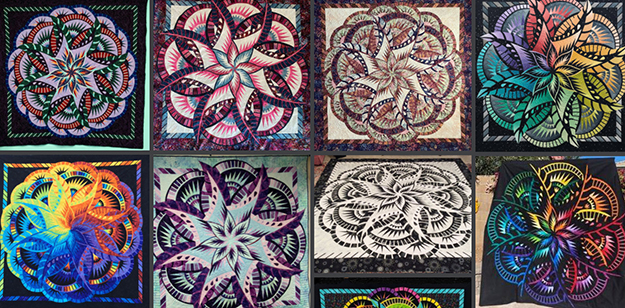 Related Products