Celestial Snowfall was created in early 2015 as a new Tree Skirt Layout incorporating a Log Cabin Diamond unit and some delicate geese and stars floating in a soft elegant background. The quilt was inspired by snowflake fabrics from Judy and Judel Niemeyer's Seasonal Portraits Collection, produced by Timeless Treasures. The pattern incorporates all of the latest techniques from Quiltworx and is assembled in a straightforward approach, creating (8) wedges of an octagon, then assembling those together.
The cover quilt was the first design we loaded into Quiltster, a subscription-based fabric auditioning application that Quiltworx has been working with a software development firm to bring to the Quilting Industry for the last two years that allows you to load fabrics into spaces on a quilt design to see what it looks like before completed. Quiltster is set to launch in early 2016 to a consumer audience!
This pattern publication also marks the launch of our first series of patterns that will be published as Mixers. A mixer means that this quilt layout will match other patterns in our future pattern collection, all using different units. If you have Quiltster, you will not only be able to try out fabrics, but mix and match the blocks between identical layouts to create your own unique design! We are excited for the Quiltster launch and the upcoming release of two other Snowfall Tree Skirt patterns called Emerald City and Lakeshore Snowfall. With the launch of Quiltster, you will be able to order a kit of individual sections of each quilt, with the pieces you like, from these three patterns. We can't wait to see what you all come up with!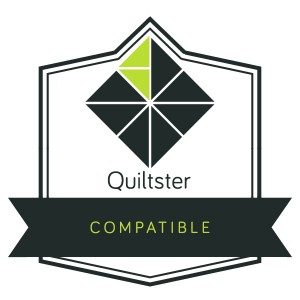 This pattern is Quiltster Compatible! This means you can color the quilt with your favorite Fabric Collection in Quiltster before you make it and obtain yardage! Click on the logo to the left to be taken directly to the Template page for this design in Quiltster. You may need to log into your account for the link to work. If you do not have a Quiltster account already, you will need to subscribe and log in before this link will work. Subscriptions can be obtained by going to http://www.quiltster.com, click on Subscribe!
Click below for a downloadable .PDF of various kitting handouts!
Pattern Size: 62″ Octagon
Price: $50.50
Pattern Includes: Instructions, Cover Sheet, Yardage Information, Foundation Papers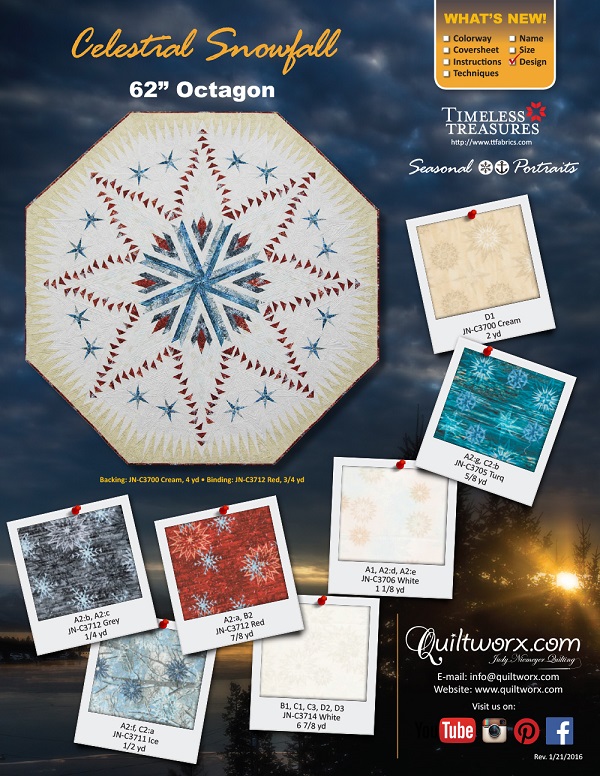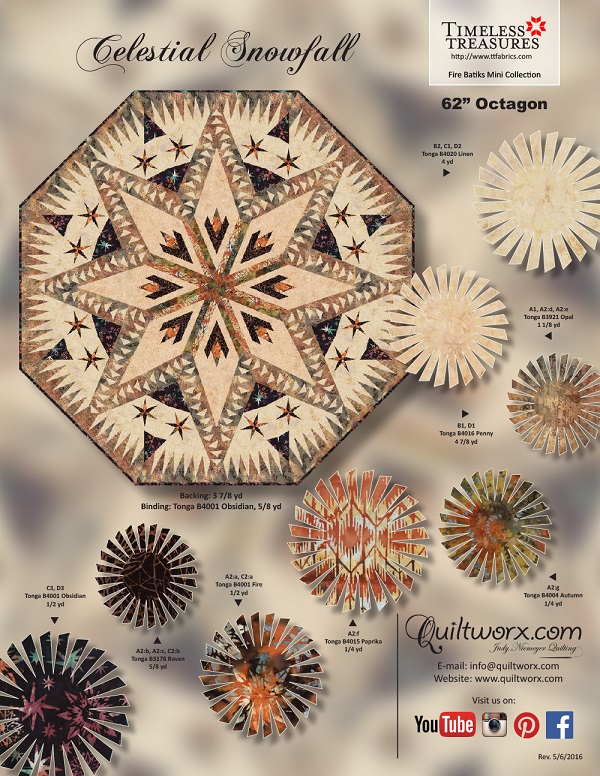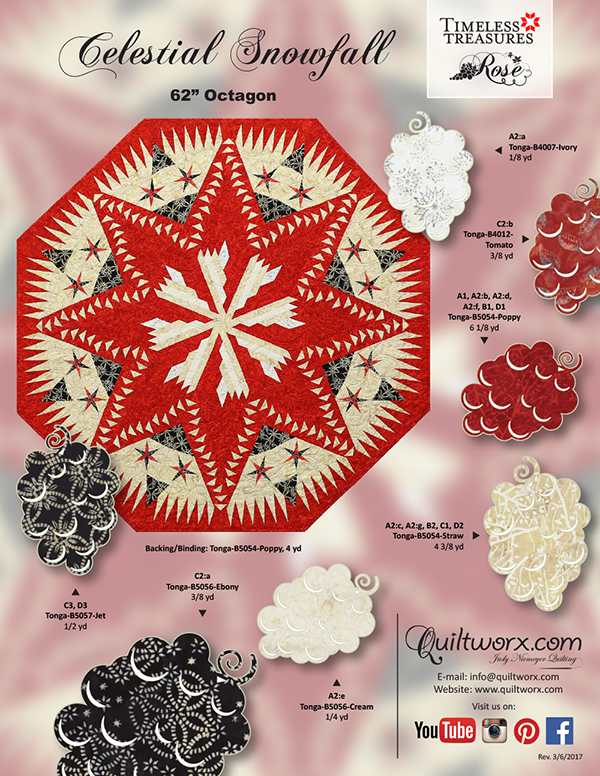 Related Products
Gallery
[fts_facebook id=10154418694592160 album_id=10154418694592160 posts=12 title=no description=no words=0 type=album_photos image_width=150px image_height=150px space_between_photos=1px hide_date_likes_comments=no image_position_lr=-0% image_position_top=-0% loadmore=button popup=yes hide_like_option=no ]