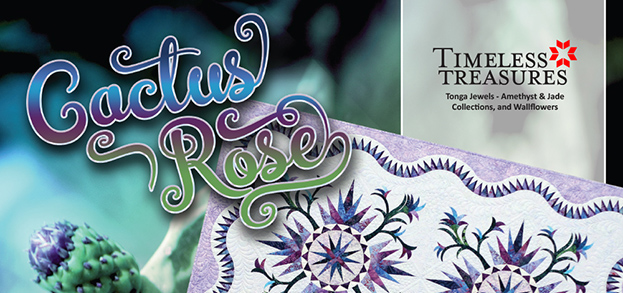 The Cactus Rose quilt was originally designed in 2005 around a four block antique applique pattern known as the Whigs Rose. It has become a staple of the Quiltworx.com pattern lineup and has been redesigned to take advantage of new design techniques such as template layout sheets, updated organization and a new border design that will be available for future patterns using Four Block Mixer Units. This layout is also available on Quiltster.
This pattern will teach you the techniques you will need to successfully complete the foundation paper piecing, curved piecing, traditional piecing, and applique necessary to make the cover quilt.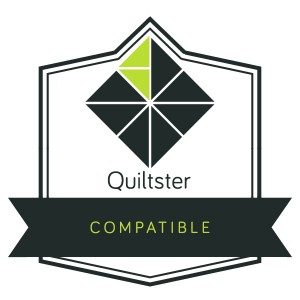 This pattern is Quiltster Compatible! This means you can color the quilt with your favorite Fabric Collection in Quiltster before you make it and obtain yardage! Click on the logo to the left to be taken directly to the Template page for this design in Quiltster. You may need to log into your account for the link to work. If you do not have a Quiltster account already, you will need to subscribe and log in before this link will work. Subscriptions can be obtained by going to http://www.quiltster.com, click on Subscribe!
Pattern Size: 72 1/2″ x 72 1/2″
Price: $105.00
Pattern Includes: Instructions, Cover Sheet, Yardage Information, Foundation Papers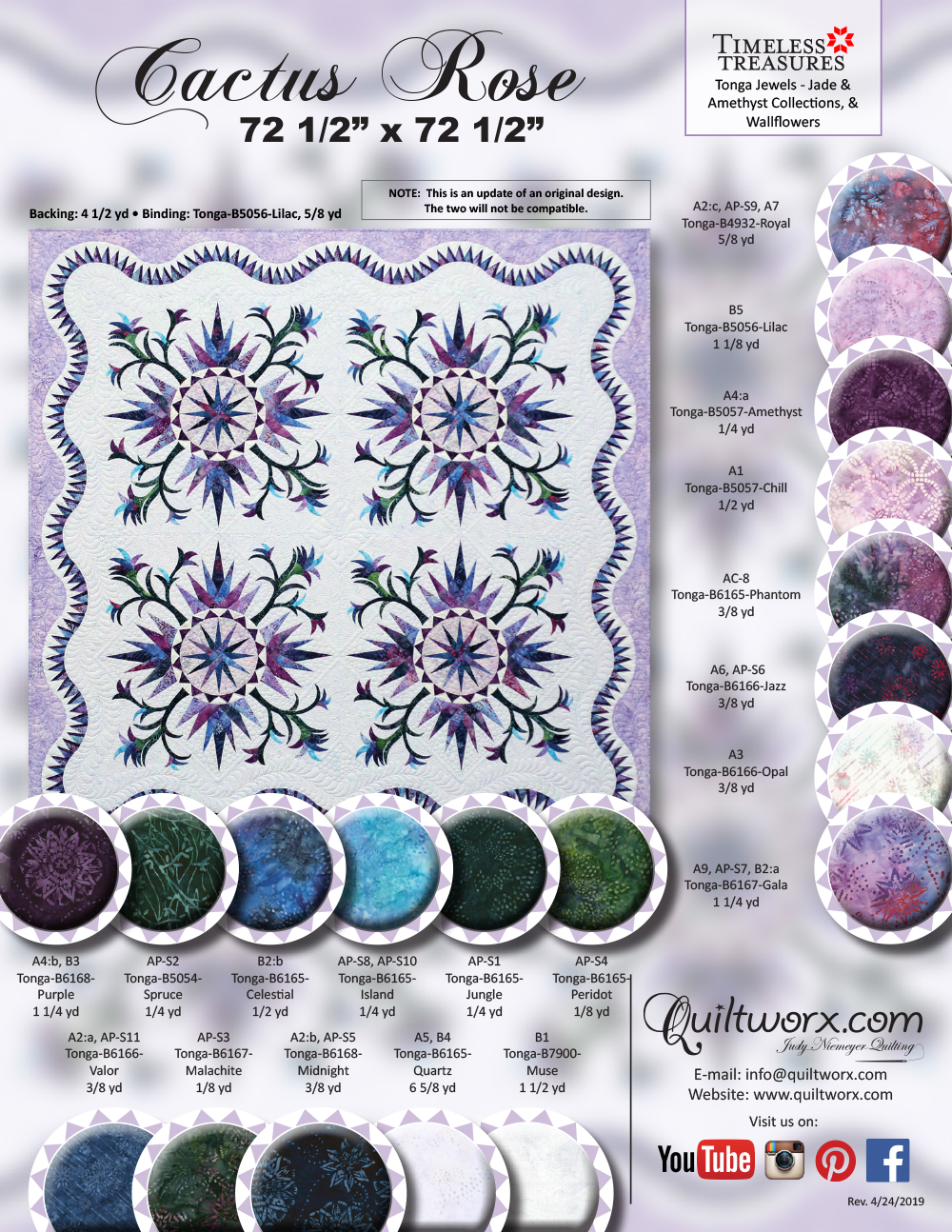 Related Products
Gallery
Quiltworx.com
Cactus Rose, Quiltworx.com, Quilted by Shawna Burgmaier Crawford and Made by her Mom
Donna C Small
Is there a pattern one can buy for this quilt?
Dorothy L Sand
This looks different than Cactus Rose pattern.
Nancy Blankenship
All the different quilts you've shown on here are amazing.
Marsha Bradford
I am amazed by your talent. When did you start quilting. Are the hand quilted or machine?
Del Caskey
All these quilts you have shown us are unbelievable works of art
Jan Blank
Fantastic! So much talent..Beautiful
Crystal Marble
It's amazing
Lynn Feldman
Love the way the colors pop against the black
Patricia Fellows
Beautiful
Mary Chaco
I like the color pattern so like the desert
Kelly Smith
Just gorgeous
Войтова Галина
ВОСХИТИТЕЛЬНО !!!!!
Mary Verstraete
Stunning!
Marsha Pettigrew
Godrgeous.
Gay Goddard
I love the colors. Very dynamic!!
Sorry, there are no classes scheduled for Cactus Rose 2019 at this time.