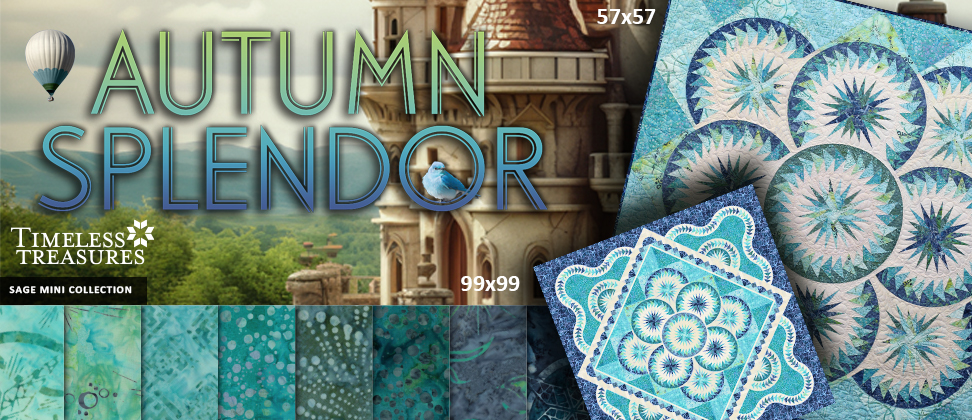 Autumn Splendor was originally published in 2006 and has been off the market as a Quiltworx pattern for nearly 10 years now. We routinely get requests to bring it back, and have decided it is time to run another limited release of this design. However, we have made some updates to the pattern layout (we decreased the number of overlapping circles and have now included square up templates and options for adding expansion borders). The pattern is a relatively straightforward design, a good introductory pattern, and includes many of Judy's trusted techniques including floating points, speed stacking and cutting, traditional curved piecing.
This pattern is created as a Collectors Club Design which means there are only 500 available for purchase. So, get yours while supplies last! It is rewarding to re-release this design to meet our current design standards and also to feature fabrics designed by Judy and Judel Niemeyer. We hope you enjoy the updated pattern!

This pattern is available in Quiltster! This means you can color the quilt with your favorite fabric collections in Quiltster before you make it. Quiltster will even provide you with yardage!  You can also purchase kits designed by Quiltster Sellers right in the application!
Click on the Project button to access the pattern templates and begin coloring with fabrics uploaded from your stash and/or fabric collections from across the industry! A Quiltster account is required to use the coloring tool.  If you do not have a Quiltster account already, you will need to subscribe and log in before these links will work. Subscriptions can be obtained by going to http://www.quiltster.com, click on Subscribe!
If you'd like to purchase a kit from a Quiltster Seller, click the Marketplace button! A subscription is not needed in Quiltster to purchase a kit through the Marketplace.
---
Click below for a downloadable .PDF of various kitting handouts!
Size: 57″ x 57″
Price: $42.50
Pattern Includes: Instructions, Cover Sheet, Yardage Information, Foundation Papers, and information on how to expand your quilt.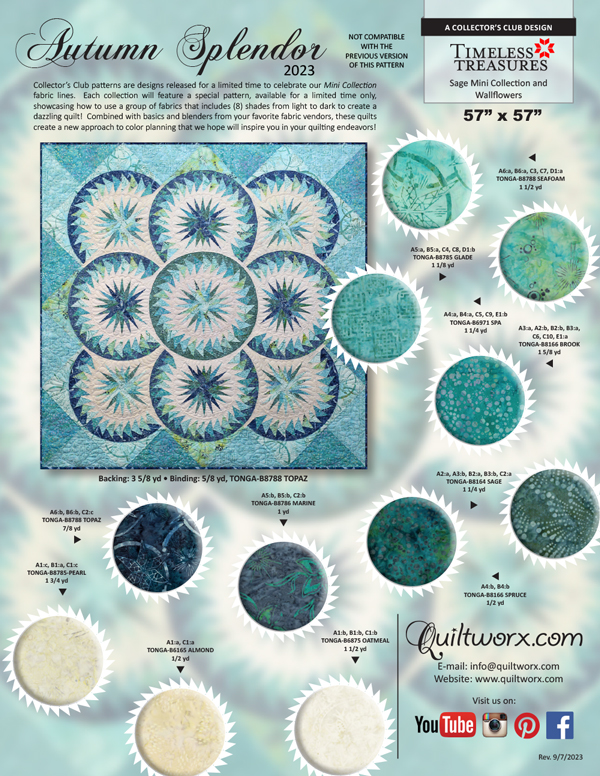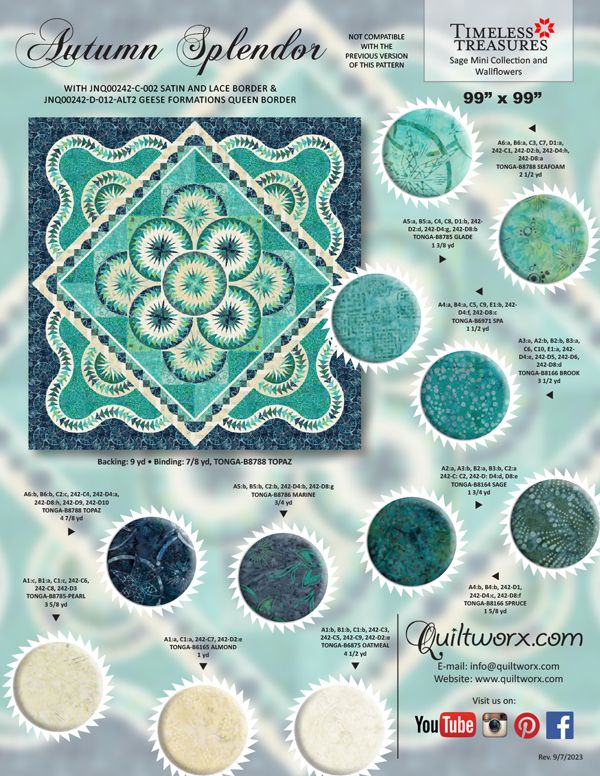 Sorry, there are no classes scheduled for Autumn Splendor 2023 at this time.