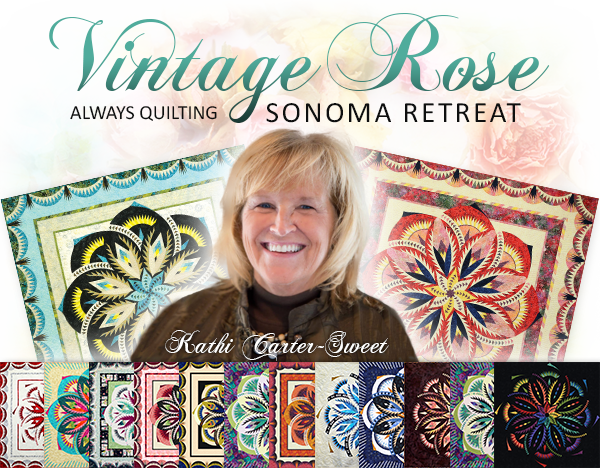 Always Quilting Has Space Available
in the March 24-30 Sonoma Retreat!
Join us for 5 days and 6 nights at the beautiful Westerbeke Ranch in Sonoma, California – wine country! Enjoy a week of sewing, fun and friends! We believe you will receive an unmatched experience at our Sonoma Retreat…simply one of the best in accommodations, food, company, sewing atmosphere, and instruction that you will find anywhere. We will pamper you all week, and we want to share the experience with you!
With CI Kathi Carter-Sweet's expert instruction, we will be making the new Vintage Rose quilt, in a color way of your choice. We have several colorway kits available (see links below), and of course we are happy to customize your kit for you – just let us know what you'd like! You may also choose to make any of the Judy Niemeyer Wedding Ring Quilts. And we also have limited availability if you'd like to choose your own Judy project – just let us know what you'll be doing.
You will be arriving on March 24th, and departing on March 30th. All meals and lodging will be included and we'll have lots of fun gifts and prizes! We will pamper and spoil you all week! Contact Always Quilting at 650-458-8580 or Always Quilting to register today and reserve your space!
Always Quilting has the following kits available: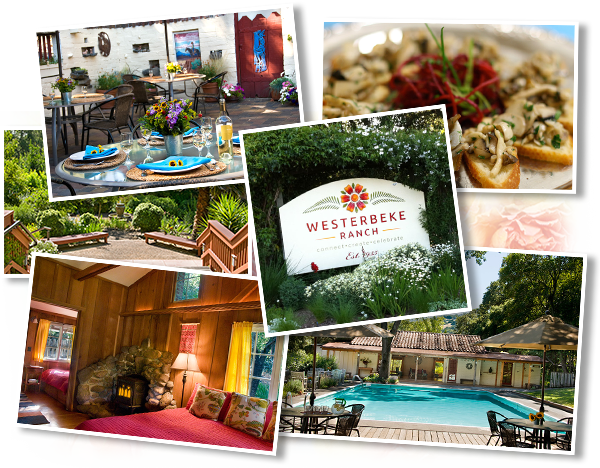 WE HOPE YOU'LL JOIN US!