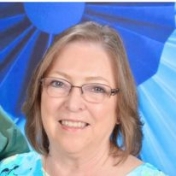 Bio
Cathy Moore is located in Middleton, Idaho, about 1/2 hour west of Boise, Idaho.  Cathy owned a quilt shop in Rochester, Washington, from 2010 to 2019 before she moved to Middleton, ID.  Cathy's Certified Judy Niemeyer shop is now  an online shop.
Cathy has been a Judy Niemeyer enthusiast since 2016 when she made her first Judy Niemeyer Quilt.  Since then she has made over 25 Judy Niemeyer projects ranging from oversized Queen quilts to placemats.  Cathy's quilt shop, Cathy's Classy Quilts, was also a HandiQuilter shop since August 2010, where students were able to learn free motion longarm quilting, ruler work and how to use the ProStitcher for computerized quilting on the longarm.
Cathy also teaches how to take a Quiltworx digitized design and stitch it out on a Quiltworx quilt.  Cathy loves to teach and is passionate about Quiltworx patterns!  Cathy will help you create a customized color way for your Quiltworx pattern in Quiltster before you buy your fabrics.
You are welcome to shop at her Certified Shop, http://cathysclassyquilts.com, specializing in Judy & Judel Niemeyer batik fabrics by Timeless Treasures, Hoffman 1895 batiks and a wide variety of patterns.
She loves to travel so contact her by email at cathy98579@gmail.com, text or phone at 360-339-2120 or 208-591-9426 to schedule your next event!  Have passport, will travel!
Click on the images below to find Cathy's gallery of quilts on Facebook!